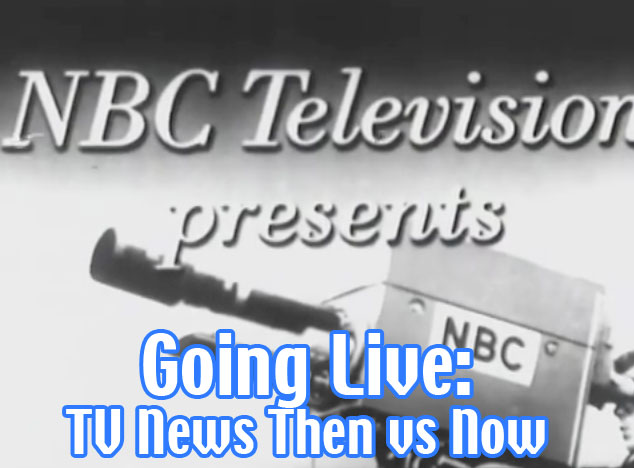 by Cary O'Dell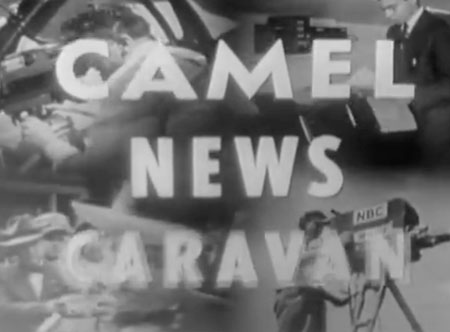 Humorist extraordinaire Fran Lebowitz recently lamented the decline of the nation's "newspaper of record," the "New York Times," by stating that too many of its articles today, instead of just reporting the news (i.e. "Five die in Afghanistan…"), indulge in pseudo-prose, feeling the need to "set the scene" before getting to the actual facts (i.e. "It was a long and dusty road in Afghanistan the other day when five…."). ("And it's not even good writing," she hastens to add.)
This shift in American print journalism reminds me of TV news's increasing slant of style over substance, as well--of facts, details and actual news increasingly buried under the business of live remotes and other bells and whistles that are turning our evening newscasts not so much into sources of information but exercises in excess.
For example, rare today is any primetime network news report that does not include a live remote (or a series of them) with a stand-up correspondent and/or a video "package," an edited collection of sound and sight (once film, now video) that takes us away from the studio and that boring old anchor desk. No newscast today—be it national or local—can exist it seems with just an anchor and a desk. It must be stuffed full of globe-trotting reporters and satellite hook-ups making the most of modern technologies and the "dynamic possibilities of live video!" regardless, of course, if these remote reports actually add that much to our overall understanding.
I began to wonder if this was always the way? How much has the presentation of news changed since its first days over the TV airwaves? And, more importantly, has it changed for the better?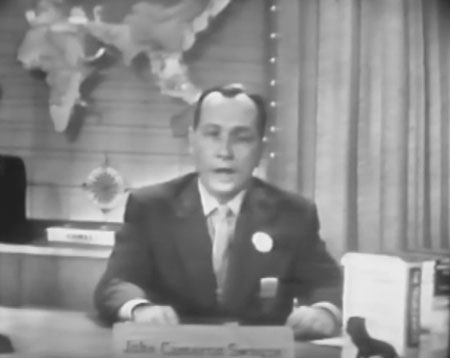 NBC's "Camel News Caravan" is commonly referenced as TV's first true nightly network news program. Airing on the Peacock network from 1949 to 1956, "Camel News" was hosted by John Cameron Swayze (today best known as the long-serving announcer for Timex wristwatches) and could be seen Monday through Friday evenings. Among other innovations, the "Caravan" featured television's first use of original film in a newscast as opposed to simply relying on older newsreels culled from other agencies.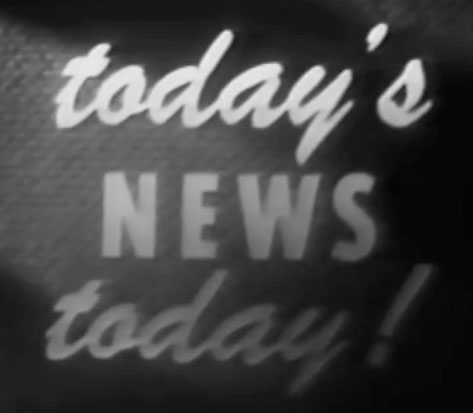 When watched today (a handful of installments can be found on Youtube), many things about "Camel News" stands out.
One, of course, is just how deeply imbedded its sponsor is in the program itself. Sponsored by Camel cigarettes (back when ads for smoking were still legal on TV), the name of the advertiser is, obviously, right in the program's title. While such overt sponsorship was not uncommon in the days of early television--consider the "Texaco Star Theater," among other shows—for a supposedly impartial news broadcast to be so intimately and proudly aligned with a for-profit business (little lone one that trafficked in such a controversial product) is quite jarring to modern eyes and sensibilities.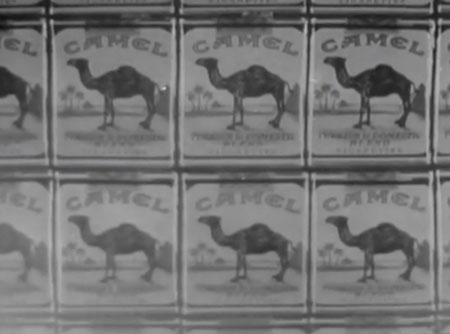 But the Camels of "Camel News Caravan" isn't the only thing that resonates about Swayze's early broadcasts.
Also of considerable note is the program's length. The "Camel News Caravan" runs just 15 minutes. Rather remarkably, that's it.
Though primetime TV at the time had a handful of news-oriented series—like Murrow's "See It Now"—and daily newspapers and network radio was still vibrant, it seems that American TV audiences were, at this time, fully content with just this literal snippet of daily news coverage. In a current world of CNN, CSPAN, MSNBC, CNBC, and Fox News, not to mention the endless resources of the internet, such limited access to current events seems unfathomable. In fact, the first half-hour nightly newscast would not come to TV until 1963, when CBS doubled the length of its Cronkite-lead evening broadcast.
This proportional lack of TV headlines and "news" is an interesting one. Surely it is not that we necessarily have more "news" today than we did back then. After all, the world has not gotten any larger over the subsequent decades. And it probably hasn't become any more or less complicated than it was 60 years ago—politics was still happening, the Cold War was fully underway, etc. Perhaps we have just found a way to extend all that needed to be said?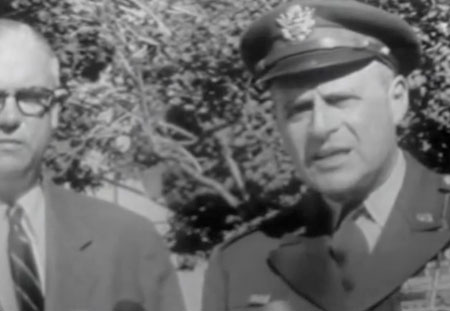 We have always assumed that more news would lead automatically to better news, that is that it would make us, as a citizenry, better informed. But, as I have argued in other blogs on other sites (http://www.popmatters.com/post/175988-the-downfall-of-the-news-junkie/), I have always wondered if such news bingeing could actually be more desensitizing than really informative. I would also argue that a generous amount of the "news" we are witness to everyday is actually not so much news as spin and speculation as pundits—from both sides of the aisle and every side of an issue—fill up the hours with various unprovable scenarios about What Might Happen as opposed to what has already happened. (What Has Happened being the actual working definition of news.)
I, personally, had always assumed that one of the reasons earlier TV newscasts were shorter in duration in earlier days was because they not only so diligently stirred clear of "fluff" (which isn't true; an old "Camel" broadcast I just watched gave an update on Rita Hayworth's love life) but also that they were so profoundly studio based due to the technical limitations of the time. But, surprisingly, several times in various "Camel's" quarter-hour installments, anchor Swayze does toss the broadcast over to another correspondent (for example, a Roy Neal or a David Brinkley), in another state (for example, California).
Still, unlike today, these contributing correspondents don't speak to us from the front of the White House or from some other news-worthy location. Instead, the reporter is, like the lead anchor, seated indoors at a desk.
Nevertheless, despite this staid shot (a true "talking head"), installments of "Camel" are filled with what Swayze proudly refers to in the broadcast as "original film"--footage that is new and unique to the broadcast and does justify itself as being illustrative and newsworthy. Also surprising to me was how often these "original films" were filled with real sound, actual audio actualities by the likes of Richard Nixon and other bona fide newsmakers.
This early incorporation of field reports and outside imagery, as seen here in this nascent "Camel" stage, would only grow more pronounced as TV news developed. "Camel," it seems, created the template that has been followed ever since regardless if more of it was necessarily better.
News remotes really took off in the 1980s. That's when advancements in satellite technologies—and the decline in their overall cost--allowed stations and networks to far more easily "go live" from national and international news hotspots. Soon, and afterward forevermore, everyone could afford to own and drive all around the world with their own brand new, brightly embossed big trucks so that their reporters could "report from the scene!" This innovation was supposed to be a boon not only to the art of news gathering but also to the world—keeping us as viewers totally abreast of every minor detail of every "fast breaking" story.
Obviously, this reliance on satellite feeds makes great use of everything TV can be—visual and immediate. But have we gone overboard with them? Today, most evening newscasts are little more than one remote report after another as we, as viewers, get zigzagged all over the world.
But, as we've seen all the way back to "Camel," as we've been depending on them so long, the question (again) that goes unanswered about them remains: are they actually really needed?
For example, many years ago--for exactly one hot minute--I worked in the scheduling department of Washington, DC's local FOX affiliate (don't ask). One interesting factoid: those stand-ups of our station's reporters looking at street conditions and snow fall in times of inclement weather were shot about two feet from the front door of the station in downtown DC. Yes, the anchor in the studio would cut to that brave reporter standing out in the wet, wind and cold to get their eyewitness account but whatever the viewer learned from that reporter could also be ascertained by simply looking out their own window or stepping onto their own front porch.
Apparently, for the local FOX affiliate (and most stations and networks), it's not enough for the anchor to tell us that it was snowing or raining outside. We had to be shown it too. And they had to have their reporter earn his or her keep by having them stand yards from the building to verify it for us as well. The whole thing always seemed a bit ridiculous to me, not to mention a little deceptive and an abuse/waste of modern technology.
But such LIVE ON THE GROUND reporting is the very fabric of modern-day newscasting, to produce a modern newscast without all these live field reports is to create a broadcast that is devoid of such techno wizardry, one that is an absolute throwback. Furthermore, that newscast runs the risk of being less than entertaining and—gasp!—of viewers possibly changing the channel, switching over to something more exciting and entertaining, even if that's "Wheel of Fortune" or a rerun of "Big Bang."
But a quandary remains: should news be designed to be "exciting" and "entertaining"? Is that supposed to be the role of news? Could we be better served, no so much with roving reporters, but with a more "just the fact" approach?
It is interesting to speculate if, had they had the option, would those behind the "Camel News Caravan" have incorporated more footage and more correspondents had they had the time and the ability? Or would they have felt it—like Fran Lebowitz feels today about the "Times"—that news should be left straightforward, unencumbered, short and, blessedly, to the point. That it be all about the facts at hand—not the travel schedule of the reporter or the modern machinery that brings them to our living rooms.