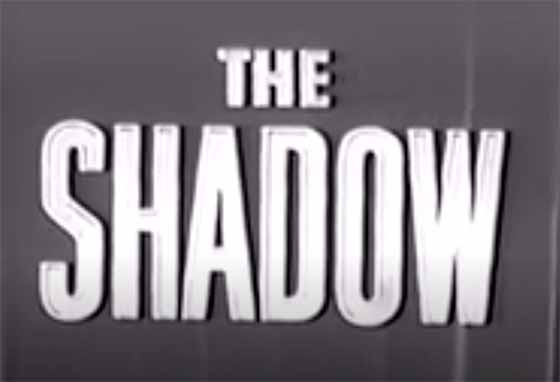 The Shadow TV Show / 1954 Failed Pilot
by Billy Ingram
In a previous article I shared all of the various The Shadow movies made during the 1940s and '50s. They vary wildly in quality and in character development. Sometimes The Shadow was a man, others a literal shadow on the wall.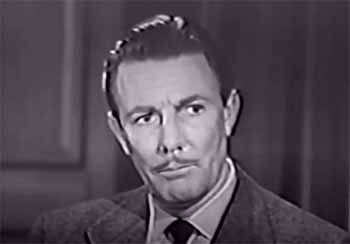 In 1954 was an attempt to launch The Shadow as a television series. Keep in mind another caped hero was winning massive ratings in syndication on The Adventures of Superman. Given that The Shadow's main superpower is "the ability to cloud men's minds" the special effects that Superman needed to be credible weren't necessary here.
It also made sense for The Shadow to appear on television, the long running radio program had been a huge hit over the Mutual Broadcasting System network from 1937 to 1954. The networks were anxious to move all of their most popular shows to the new medium with varying degrees of success.
But radio was television of the mind, actually seeing this mysterious figure with the frightening cackle do his thing could nevercompete with a kid's imagination. Which is probably why Superman worked better on TV that over the radio. To skirt the issue, The Shadow was heard but not seen in this tele-version.
This pilot - 'The Case of the Cotton Kimona' - stars British born actor Tom Helmore as Lamont Cranston (this time a psychiatrist on retainer to the police department) with Paula Raymond as his companion in crime-busting, Margot Lane. A few years later Helmore was seen in Hitchcock's Vertigo, he enjoyed a long career on television playing various supporting guest roles on shows like The Goldbergs, Studio 57, Alfred Hitchcock Presents, and Dr. Kildare but never ended up with weekly series gig. His final role was on a segment ('The Caterpillar') of Night Gallery.
Paula Raymond also enjoyed a long career on TV as a day player on multiple episodes of Hawaiian Eye, 77 Sunset Strip, and Perry Mason, among many others.
The script for this TV pilot was by Peter Barry, one of the radio program's writers beginning in 1941 until 1954.
As you'll see in this production there is way too much talk and very little action, no surprise that The Shadow never made it to series.