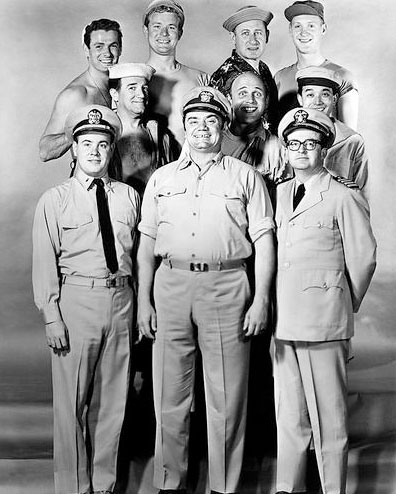 R.I.P. Bob Hastings
by Kevin S. Butler
Comic/character actor/singer and cartoon vo performer Bob Hastings passed away on June 30, 2014 at his home in Burbank, Ca. after losing his battle with pancreatic cancer. He was 89 years old.
A native of Brooklyn, NYC Mr. Hastings began his career as a kid actor on radio in 1936. He appeared on such popular children's programs as "Coast To Coast On A Bus" and "The Archie Andrews Show" (based upon the beloved comic strips and comic books created where he played the title role of the well meaning but bumbling, put upon teen). Mr. Hastings also appeared on "The Sea Hound", "The National Barn Dance" and other popular
radio series of the 1940's.
He also utilized his singing talent on some episodes of "The Archie Andrews Show" - on one installment he sang two popular Jolson tunes "Swannee" and "Sonny Boy".
Hastings acting and singing career was interrupted by his induction into The US Army Air Corps during WWII. Following his military service he returned to "The Archie Andrews Show" where he continued to play the beloved fall guy until the series ended in 1953.
He also appeared on numerous TV series. He played a member of the crime fighting "Atom Squad" on CBS TV with Bob Courtleilgh from 1953 to 1953. Hastings also appeared on "Capt. Video & His Video Rangers" with his brother Don Hastings (who played the Video Ranger), "I Dream of Jeannie", "Mr.Ed", and he briefly served as the mc of the TV game show "Dealer's Choice".
But he is best remembered for his role of the incompetent henchman of "Go By The
Book" martinet Capt. Binghamton on the popular Naval sitcom "McHale's Navy" on
ABC TV. Hastings' Lt. Elroy Carpenter tried to aide his superior Capt. Binghamton (played
by Joe Flynn) in catching Lt. Cmdr. Quinton McHale (Ernest Borgnine) and his men in some of their unorthodoxed shenanigans. The series played on ABC TV's Tuesday night schedule from 1962 to 1966 and was a hit with kids. The show became even more popular when it was rerun in national syndication.
Hastings also appeared in the two theatrically released movie versions of the program "McHale's Navy" and "McHale's Navy Joins The Air Force" (the TV show and the movies also featured in it's cast: Carl Ballatine, Billy Sands, Edison Stroll, Gavin McLeod and Tim Conway).
Bob Hastings also did voice overs for many TV cartoons: "The Adventures of Superboy" segment of "The New Adventures Of Superman" series that was created and produced by Filmation, "Jeannie", "Clue Club", "Undercover Elephant", and for "Batman: The Animated Series" in which he provided the voice for Gotham City's Police Comm. Jim Gordon.
He also made guest appearances at The Friends Of Old Time Radio Conventions in Newark/Airport, N.J. and at the SPERDVAC meetings and conventions on the west
coast. In recent years he limited his acting endeavors to performing voice overs for cartoons and video games.