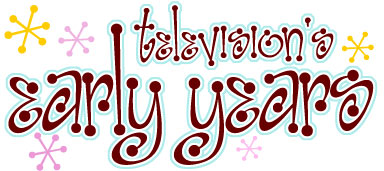 MICKEY MOUSE CLUB'S CHERYL
by Kevin Butler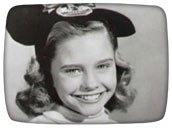 Former Mickey Mouse Club Mouseketeer and kid actor Cheryl Holdridge died at her home in Santa Monica on Tuesday, January 6, 2009. She was 64 years old and lost a two year battle with lung cancer.
Born Cheryl Lynn Phelps in New Orleans on June 20, 1944 she was the daughter of June Austin a former Zigfield Follies dancer and comedy performer. From an early age Ms. Holdridge was encouraged to dance by her mother. The family moved to Los Angeles when she was 2 years old and became Cheryl Holdridge when her mother married former U.S. Brigadier General Herbert Holdridge in the early-1950's; he adopted the child.
She made her performing debut in a west coast production of The Nutcracker with the NYC Ballet Company at age 9. Later she appeared in the movie version of Rogers' & Hammerstein's stage musical Carousel in 1956. It was during the spring of 1956 that her talents came to the attention of Walt Disney who was looking for talented - but real - kids to become a part of his soon to be legendary kid's TV series.
The youngster auditioned for the famous showman and made her first television appearance along with the other Mouseketeers during the second season of The Mickey Mouse Club.
Cheryl remained with the series until it went off the air in 1959. Following her tenure on MMC Ms. Holdridge appeared on other shows like The Rifleman, Bachelor Father, My Three Sons, Bewitched, and The Dick Van Dyke Show.
She also played Wally Cleaver's girl Julia Foster on Leave It To Beaver. She left TV to marry Lance Reventilow the son of Woolworth heiress Barbara Hutton in 1964. They were happily married until Mr. Reventilow was killed in a 1972 plane crash. She would later marry political fundraiser Manning Post in 1994, he passed away in 2000. In her later years Ms. Holdridge was involved with many charitable causes among them The Children's Burn Foundation, The Friendly House of L.A. and The John Wayne Cancer Institute at St. John's Health Center in Santa Monica.
The actress also found the time to perform with her fellow former Mickey Mouse Club cast members at stage shows and appearances at Disneyland and appeared on the 25th and 30th anniversary tributes to the series.
She and the other former Mouseketeers were interviewed for three books written about the show - The Mickey Mouse Club Scrapbook, Forever Hold Your Banner High, and The Official Mickey Mouse Club Book. She was a talented, caring and sweet lady!