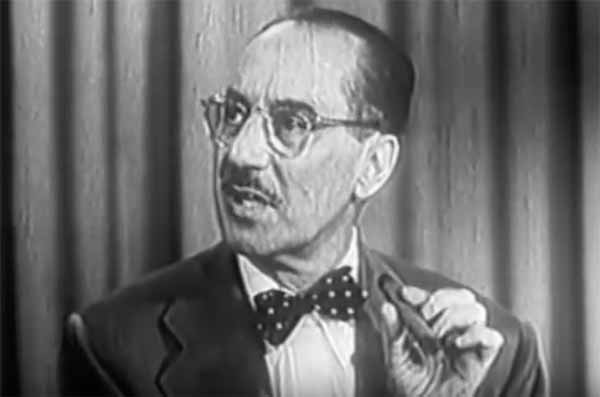 TV Bloopers of the 1950s and 1960s
Check out this collection of goofups and missteps from fifties and sixties' classics like Art Linkletter's Kids Say The Darnedest Things, a Saturday morning episode of Captain Kangaroo (!), Video Village (network kiddie show host curses), Jack Benny Program, I've Got A Secret, and, of course, mussed up commercials.
It's amazing to see these considering most all of TV in the 1950s was live - so when a performer said "Shit!" when they goofed, the viewers heard it. Most of these come from the early days of video tape.
Carol Burnett appears in a takeoff of Queen For A Day obviously meant for a gag reel, often assembled to be shown at sponsor and network affiliate events.

By far, the funniest blooper reels from the fifties that I've ever seen were outtakes from You Bet Your Life with Grouch Marx. Every season the producers would save off the best material that couldn't be used on the G-rated program.