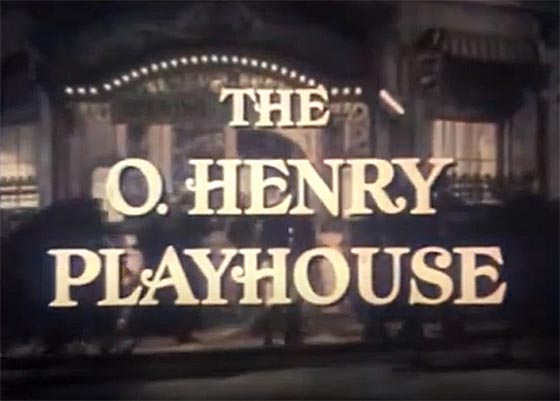 by Billy Ingram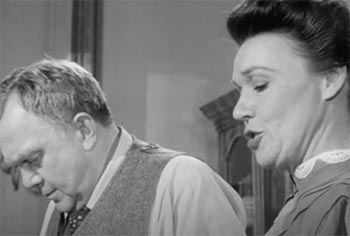 The anthology program was the most popular dramatic television genre in the 1950s, where each week viewers would be presented with an hour (usually) of entertainment unrelated to what was broadcast the week before. One week a comedy, the next a drawing room mystery, perhaps a medical drama next. Or, like Zane Grey Theatre,' a different western tale each week.
Rod Serling's Twilight Zone (1959-1964) is a prime example that is still relevant today.
The O. Henry Playhouse was an anthology series that aired in syndication beginning in 1957, half-hour TV adaptations of 19th century author and former Greensboro, NC resident William Sydney Porter who wrote under the name O.Henry.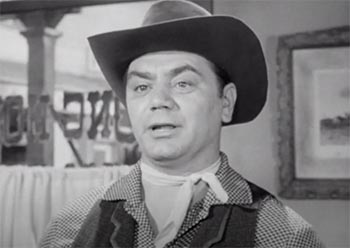 Narrated by Thomas Mitchell (Gone with the Wind, Stagecoach) who would also portray O.Henry himself in each episode. With stories mostly taking place in New York City, guest stars over the run of the series included DeForest Kelley (Star Trek), Maureen Stapleton, Charles Bronson (Death Wish), Max Showalter, Jackie Coogan, Ellen Corby, Johnny Crawford, Jim Davis, and Ernest Borgnine.
The most popular episode of The O. Henry Playhouse, ranked by IMDB, is 'Two Renegades' a story that begins with the words: In the Gate City of the South the Confederate Veterans were reuniting; and I stood to see them march, beneath the tangled flags of the great conflict, to the hall of their oratory and commemoration.
(The Gate City refers to Greensboro where O.Henry spent his youth.)
O.Henry Playhouse (Colorized) 'Two Renegades,'
Charles Bronson, John Carradine
The O.Henry Playhouse s1e29 'Wit's End,'
Morey Amsterdam, Thomas Mitchell, Helen Mowery
O.Henry was the author of such American classics as 'The Reformation of Calliope,' 'The Gift of the Magi' and 'The Ransom of Red Chief' and he was also the creator of 'The Cisco Kid' who enjoyed a long run on TV in the fifties.
The O.Henry Playhouse (syndicated) initially broadcast from January 23 to May 25, 1957, with a final episode airing on November 19, 1957.
EPISODES
(Presented in original broadcast order):
• The Reformation of Calliope
• Man About Town
• Sam Plunkett's Promise
• Two Renegades
• Marionettes
• Fog in Santone
• Hearts and Hands
• Blackjack Bargainer
• The World and the Door
• The Guilty Party
• A Ramble in Aphasia
• Fourth in Salvador
• After Twenty Years

Max Gordon Showalter was a film, TV, and theater actor who appeared on more than 1,000 television programs.