---
TV SHOWS ON DVD
RECOMMENDED:
The Muppet Show -
The Complete Third Season
Season three of The Muppet Show has finally arrived on DVD, digitally restored, looking and sounding like new.
One of the most colorful variety shows of the 1970s, The Muppet Show really holds up over the ages, a star-studded spectacular that lights up the screen with musical comedy magic from the genius of Jim Henson and Frank Oz.
Look for Rita Coolidge and Kris Kristofferson in their Sonny & Cher faze, Leo Sayer at his disco worst, Gilda Radner at her comedic best, the astonishing Pearl Bailey, a ridiculous Alice Cooper performing 'Welcome To My Nightmare' and 'School's Out,' Loretta Lynn, Harry Belafonte, the last variety show performance of Roy Rogers & Dale Evans, Liberace, and dozens of the top celebrities at that time.
---
The Odd Couple - Season 3
The Odd Couple is one of those rare, near perfect TV sitcoms from the genre's golden age. The effervescent cast, hilarious scripts, deft direction, and wonderful supporting players all add up to one of those unique instances where a TV spinoff of a movie (in this instance a Broadway play as well) was as good or better than the original (see also M*A*S*H).
Tony Randall and Jack Klugman star as Felix and Oscar, hopelessly mismatched roomates - one's an unapologetic slob, the other a neurotic clean freak. Both Randall and Klugman were nominated for Emmy awards each year of The Odd Couple's run and it's easy to see why - it's the chaotic friction between them that propels the rollicking events forward.
---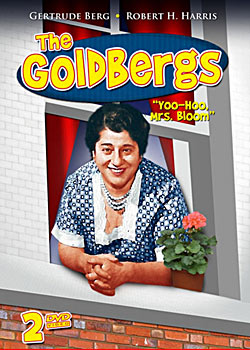 ---
The Outer Limits' Complete SeriesThe DVD set, which was released last October, of the complete original "Outer Limits" series from the mid-1960s provided a good reminder of the exceptional sci-fi/horror/suspense series of that era; "The Twilight Zone" is the best-known example of the genre. The stories in "Limits" are as good as, if not better than, those in "The Twilight Zone." The triple whammies of being thought-provoking, being in black-and-white, and being an hour-long are likely why "Limits" did not enjoy continued success after its network run ended in January 1965. However, like "Zone," "Limits" told good stories that are relevant today.
---
Victor Borge Show
This is one I bought as soon as I saw it - and I'm glad I did, it's a wonderful sampling of this rare 1950's TV half-hour. The early episodes stick closely to Borge's stage act but that material soon ran out and the show attempted to become more of a sitcom with a loose format and an emphasis on music.
---
The Best of Rocky & Bullwinkle - Vol. 2
Possibly the greatest animated television show of the 1960s returns to DVD in sets that collect the Bullwinkle episodes only and this second volume truly is the best of Bullwinkle and Rocky. Included here is the hilarious 'Whassamatta U,' the epic storyline where Rocky and Bullwinkle enroll in college to play football. Hilarious from start to finish, this is a wonderful satire on university life that still rings true today. That's the beauty of satire like this, it never ages, just gets better with time.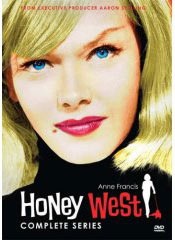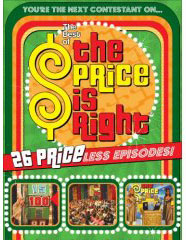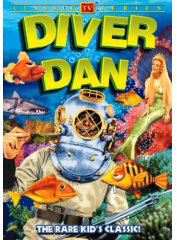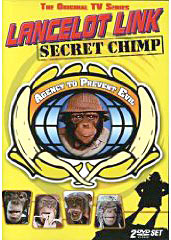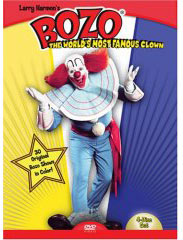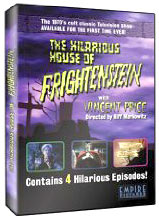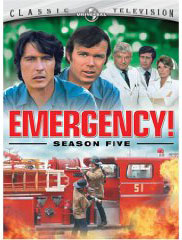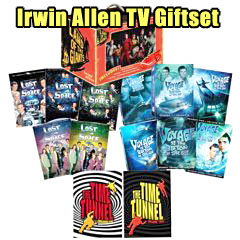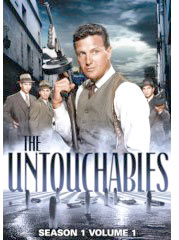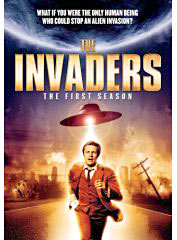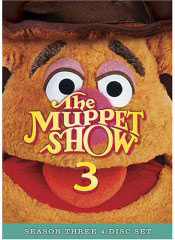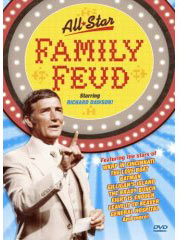 South Park: The Complete Twelfth Season [Blu-ray]
The Twelfth Season of South Park is here on DVD and Blu-Ray and it's another great year for TV's most ireverant comedy. Some people argue that South Park is not as laugh out loud funny as it was a few years ago. I think that has a lot to do with the shocking nature of the humor, they've lobbed so many cherry bombs at our brains over the course of more than a decade that the shock value has worn off somewhat. That's not to say the quality of the show has diminished with me, I enjoy these characters and situations so much that, even when I'm not laughing, I'm enjoying myself immensely.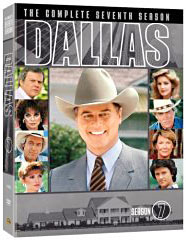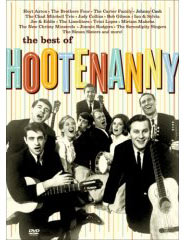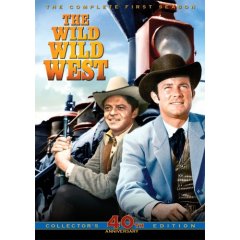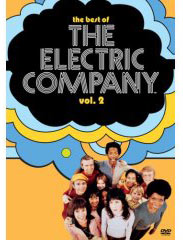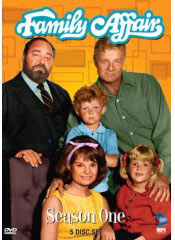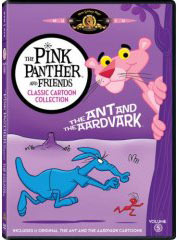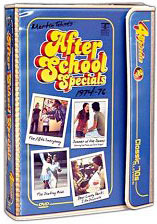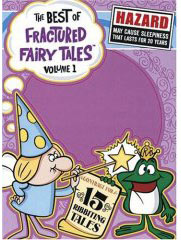 ---
John Wayne / John Wayne on TV / John Wayne's Death / Bob Keeshan / Andy Griffith TV Shows / Mayberry / TV Blog / Classic TV Blog / 2008 New Fall TV Shows / Classic TV / I Love Lucy / Television Shows / TV on DVD / TV Shows on DVD / Prime Time TV/ Television Blogs / TV Show Reviews / TV Shows on DVD Reviews / TV DVD Reviews / John Wayne Movies / John Wayne Films / John Wayne TV Shows / John Wayne / Duke Wayne Movies / Westerns / John Ford Films / Classic TV / War Movies / Classic TV / 1960s / Lung Cancer / Dean Martin / Lucille Ball / John Wayne on DVD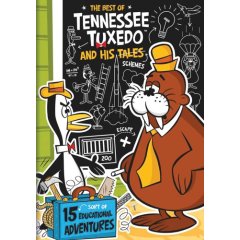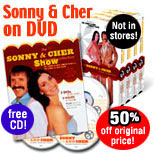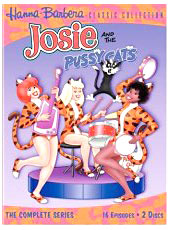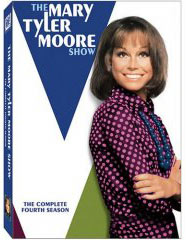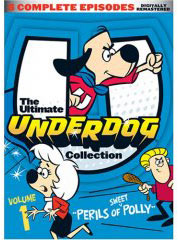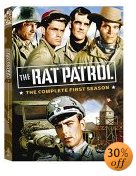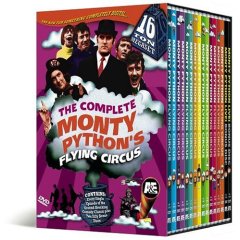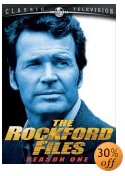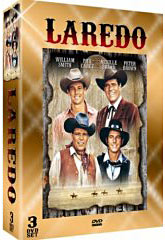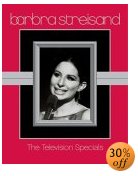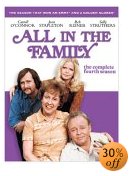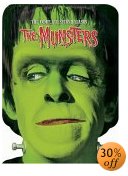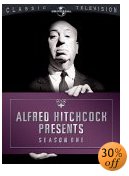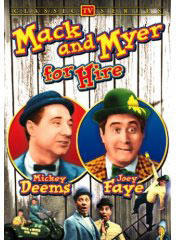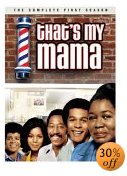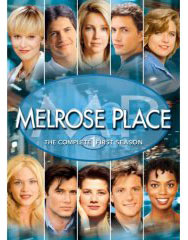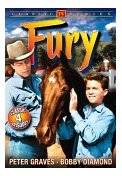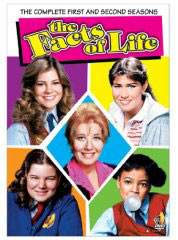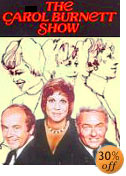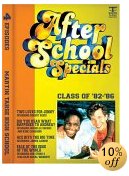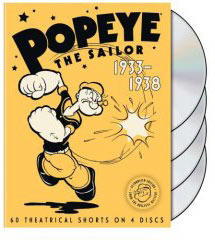 I Love Lucy - The Complete
Fourth Season
It's been exactly fifty years since I Love Lucy season four originally aired. CBS, Paramount and about a million other production entities have released the fourth season of I Love Lucy - as far as I'm concerned it's a 'Best of' package because it contains many of my favorite episodes.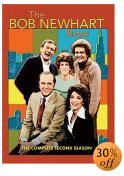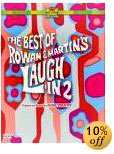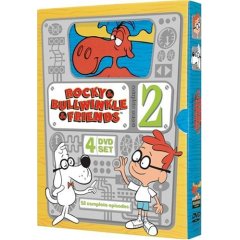 ---
TV on DVD reviews
Classic TV on
DVD reviews here
Classic TV Shows
on DVD reviews 3
---
CLASSIC TV DVD REVIEWS:
Aqua Teen Hunger Force Colon Movie
Best of Comedy Central Presents
Brian Regan - Epitome of Hyperbole
Brothers and Sisters - Season 2
Comedy Central Roast of Flavor Flav
Comedy Central Roast of William Shatner
Craig Ferguson: A Wee Bit of Revolution
Dark Shadows Bloopers & Treasures
Dastardly, Muttley and their Flying Machines
Desperate Housewives - season 4
Doris Day Show - Complete Collection
The Fall and Rise of Reginald Perrin
Friday Night Lights - Season 2
George of the Jungle (2008 version)


TVparty! presents a comprehensive up-to-date catalog of the hard to find television shows currently available on DVD - it's the easiest way to own your favorite series. Most of these are full season compilations!
The stores only stock a very limited selection, here you can get what you want now!
Just click on the titles to order now through Amazon.com and you can have your favorite shows delivered by tomorrow morning!
All DVDs are massively discounted - from 25% - 80% off!
Prices much lower than you'll find in the stores -
there's free shipping and no sales tax!
SEE ALSO: TV Shows on Blu-Ray
---
ABC After School Specials - (1974-76)
These are the specials you remember!
ABC After School Specials - (1976-77)
ABC After School Specials - (1978-79)
ABC After School Specials - (1979-80)
ABC After School Specials - (1981-82)
ABC After School Specials - (1982-86)
Adam-12
Jack Webb classic!
A Different World
Spinoff of The Cosby Show
Adventures of Brisco County, Jr.
Adventures of Jim Bowie
1950's TV classic
Adventures of Superman
Exciting film noir television at its best.
Alfred Hitchcock Presents
Superior anthology series hosted by the master of suspense himself.
All in the Family
Archie & Edith return on DVD.
Amos 'n' Andy Show
Banned from TV, this is your only chance to see this hilarious groundbreaking sitcom.
The Archies
Saturday morning TV from the 1970s.
Arrest & Trial
Precursor to Law & Order.
Astro-Boy
Early anime at its finest!
The Avengers
1960's British action series with Patrick MacNee.
Baa Baa Black Sheep
TV series based on the military exploits of "Pappy" Boyington.
Barbara Mandrell & the Mandrell Sisters
Benny Hill - Complete and Unadulterated - The Naughty Early Years
Bobby Darin Show
Amazing performances by the Las Vegas crooner, this is music television you don't want to miss!
Bob Hope Show - Hope For The Holidays
The Christmas shows from the 1970s.
Bob Hope Specials - The Vietnam Years
Brady Bunch
Don't you want your kids to grow up with the Brady Bunch like you did?
Branded!
Chuck Connors as a man wronged after the civil war. Great show!
Burns and Allen Show
Early TV sitcom starring George & Gracie Allen. Very funny.
Candid Camera
Smile - you're on Candid Camera.
Carol Burnett Show - Let's Bump Up The Lights
Challenge of the Super Friends
Colgate Comedy Hour (Eddie Cantor)
Columbo - Mystery Movie Collection
Dastardly and Muttley in their Flying Machines
Ed Sullivan Show - Elvis Episodes
G.L.O.W. - Gorgeous Women of Wrestling
Hardy Boys / Nancy Drew Mysteries
He-Man and the Masters of the Universe
The Hilarious House of Frightenstein
Honeymooners - Color Episodes
Honeymooners - Lost Episodes
Hudson Brothers Razzle Dazzle Show
Jeff's Collie - (Lassie's first seasons)
Lois & Clark: New Adventures of Superman
Merv Griffin Show - Best of
Mickey Mouse Club - Hardy Boys
Mickey Rooney Show / Hey Mulligan
Monty Python's Flying Circus - Mega-set
Muppet Show - NEW - Season One
Mutual of Omaha's Wild Kingdom
Oprah Winfrey Show - 20th Anniversary
Pee-wee's Playhouse - Christmas Special
Phil Silvers Show / Sgt. Bilko
The Pink Panther - Ant & The Advaark
The Pink Panther - Inspector Cartoons
Return to the Planet of the Apes
Route 66 - Best of
Rudolph, The Red Nosed Reindeer
Saturday Night Live - Season 1
Sgt. Bilko - 50th Anniversary Edition
Smothers Brothers - Best of Season 3 Uncensored
Sonny and Cher Comedy Hour - Christmas Shows
Soupy Sales Show - Color series
Soupy Sales Show - Black & White
Super Friends: The Legendary Super Powers Show
Tom and Jerry - Spotlight Collection
Tonight Show with Johnny Carson
Tonight Show - Return to Studio One - (1969 special)
The Untouchables - Season One
Voyage to the Bottom of the Sea
Wait Till Your Father Gets Home
Wild Kingdom (Mutual of Omaha)
---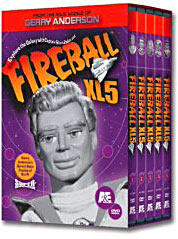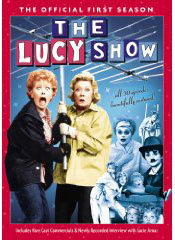 What better way to enjoy your fave classic television shows than on DVD? Now you can own the programs you love at a HUGE discount.
---
TV SHOWS ON DVD
RECOMMENDED:
The Persuaders
Despite lavish production values and two world class stars, this marvelous British ATV production didn't make much of a splash in the U.S.A. for some reason, airing on ABC Saturday nights for only one season during 1971-72 (there were 2 British years). Roger Moore and Tony Curtis star as playboys who, mostly because they have too much time and money on their hands, fall unwittingly into the center of one international criminal conspiracy after another.
---
Shotgun Slade
This unusual western drama follows the adventures of a Denver based private detective (played by Scott Brady) who roams the west in search of bad guys with a custom made rifle that could fire a 12-gauge shell from one barrel and a 35-caliber shell from the other.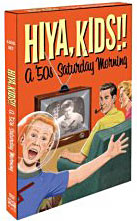 Bookmark this page, we update it with new TV on DVD titles daily!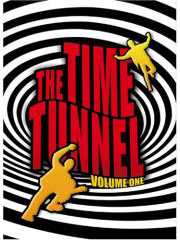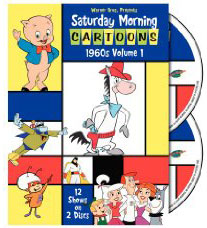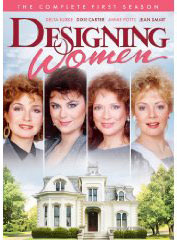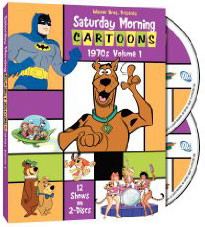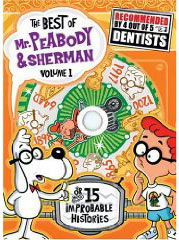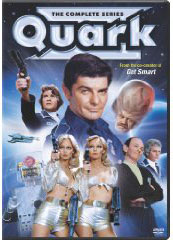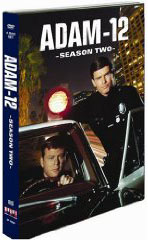 TV ON DVD RECOMMENDS:
Hotel: Season One
One of the main characters in the 1980s drama "Arthur Hailey's Hotel" calling guest-star Erin Moran of "Happy Days" by her real name in the pilot episode of "Hotel" demonstrates a minor flaw of this program, the first season of which is being released July 21. Incidentally, in a typical "Hotel" plot, Moran plays a naïve young singer who a man posing as a theatrical agent seduces with a false promise of a booking. Moran does not sing with "Days" co-star Scott "Chachi" Baio, but Baio does appear in a later episode in this season of "Hotel."
---
The Bob Newhart Show - The Complete Fourth Season
This is one of my all-time favorites, one of the best sitcoms of all time. The 24 episodes of this season are among the most memorable - "Who Is Mr. X?" (Bob losses it on live TV), "Death of a Fruitman," "Bob Has To Have His Tonsils Out, So He Spends Christmas Eve In The Hospital," "Carol's Wedding", "Seemed Like a Good Idea At the Time", "Shrinks Across The Sea", and the classic where Bob gets drunk over Thanksgiving. Not to mention 2 hilarious shows with Tom Poston as Bob's college buddy 'The Peeper.'
---
The Dick Cavett Show: Hollywood Greats
There are DVDs you rent and those you buy. I rented this set, but I'm definitely going to buy it. There's no better interviewer than Cavett, here he goes at it with the superstars of cinema - Katherine Hepburn, Groucho Marx, Orson Welles, Kirk Douglas, Bette Davis, Robert Mitchum and more in a 12 episode collection (most, if not all shows are 90-minutes).
---
Dallas
Dallas Season 7 has arrived on DVD and what a glorious summertime treat this is. I devoured this like a dime store novel, it's a riveting ride through the decadent lifestyle of the wicked guys and gals of Dallas - forever trapped in the eighties, much to my delight.
---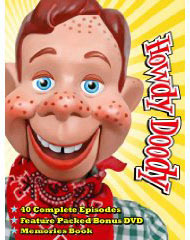 The Wire - Season 5
TV's greatest drama comes to a close with The Wire season 5. How does one critique something that is near perfect to begin with? You don't.
TV critics have had their say, I agree with all of these reviewers:
"The fifth and final season of David Simon's peerlessly acted, stunningly scripted, revolutionary drama of 1,000 moving parts kicks off Jan. 6, and Baltimore is undergoing a changing of the guard — with the new generation even more unworthy than the last."
- Entertainment Weekly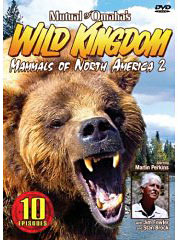 ---
Classic TV on
DVD Reviews:

NEW - Curb Your Enthusiasm
NEW - Highlander: The Source
NEW - Family Ties
NEW - The Jewish Americans
NEW - The Fugitive
NEW - Beauty and the Beast
NEW - Comedy Central Roast of Flavor Flav
NEW - This American Life
NEW - Aqua Teen Hunger Force
NEW - George of the Jungle
NEW - All New Super Friends Hour
NEW - Make Room for Daddy
NEW - New Adventures of Old Christine
NEW - Hawaii Five-0
NEW - What's New Scooby Doo
- Pioneers of Television
- The Odd Couple
- Gunsmoke Season 2
- Oswald's Ghost
- Katt Williams
- Get Smart
- Rob & Big
- Mod Squad
- The Wire
- Roots: The Next Generations
- L
ittle Britain
- Star Trek Season 1 - HD & DVD
- Wild Wild West
- Happy Days
- Laverne & Shirley
- Mission Impossible
- Melrose Place
- Looney Tunes
- Route 66
- Unseen Beatles
- Barbara Stanwyck Collection
- Perry Mason
- Love American Style
- Teenarama Dance Party
- Chinatown / Two Jakes
- Veronica Mars
- American Gangster
- The Mickey Rooney & Judy Garland Collection
- Paul Lynde Halloween Special
- I Love New York
- Doris Day Show
- Sarah Silverman Program

-
Rocky & Bullwinkle

-
Josie and the Pussycats
- The Untouchables
- Deliverance
- Extras

- Popeye 1933-1938
- Muppet Show Season 2
- Film Noir Vol 4
- Space Ghost
- This Is Tom Jones
---