Reviews of the newest DVD collections
of your favorite classic TV shows!
Click on the title to order - huge discounts and free shipping through Amazon.com!

---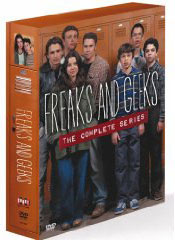 Freaks And Geeks
'Freaks and Geeks' complete series tops list of DVDs cool enough for school; Twinkee taste test reveals best snack cake for munchies
Before addressing today's main topic of complete series sets that will make you the king or queen of the dorm, I want to share my thoughts on the best Twinkee-style snack cake for those late-night sessions that involve everything from studying to activities that really should not be described on my space.
The three entries were Twinkees themselves, the similar Krimpets from Tasty Kake, and the even more similar Zingers from Dolly Madison. Eighty percent of my friends who participated found that Krimpets are the best; all but one of the remaining votes were for Zingers, and Twinkee the kid got one vote.
The general consensus was that the Krimpets, which were the most like a traditional cake and did not have a cream center, just tasted the best and was the freshest; that may have been due to them being baked in Pennsylvania and my living in Massachusetts.
The Zingers were smaller versions of Twinkees and had a nice frosting; they also did not taste quite as processed or unduly sweet as Twinkees.
Moving on, there was no doubt that the DVD set of the complete series of the brilliant but cancelled 1999-2000 high school dramedy Freaks and Geeks would top my list of shows that your dorm-room collection should include. This was an exceptionally awesome show about awkward adolescence but a missing link in this genre.
My favorite shows growing up included frivolous high school sitcoms that included Happy Days, The Facts of Life, and Welcome Back Kotter. I also liked the similar series Ferris Bueller and Fast Times at Ridgemont High, which unfairly did not enjoy a fraction of the success of the movies on which they were based.
With the exception of some "very special episodes," these shows did not address serious issues and depicted even the tough kids as basically harmless and clean-cut. Typical plots involved concern about bad grades and getting chaste dates with the boy or girl of your dreams.
This era ended with Geeks in which fists actually flew, most of the kids were not very attractive or pleasant, and the problem of the week was as likely to be regular use of marijuana or dealing with the stresses of lower-middle-class life as trying to get a date with a cheerleader or being thrown naked into a school hallway.
Geeks creator Paul Feig states this more eloquently in his introduction to the booklet that the DVD set of the complete series includes. He stated: "I wanted it to be about the real people I knew [in high school in the early 1980s], the people I had never seen portrayed accurately on TV or in movies."
Along these lines, one scene in which a geek states that he will not eat a disgusting concoction that his friends created reminded me of a time that a classmate who would eat virtually anything told me that he would not eat a nacho that had dropped on a barroom floor just to amuse me. I confess as well that I played a dungeons-and-dragons style fantasy game every Friday night during my second year of grad. school and prompted enough battles to be killed off within the first hour of every round.
Geeks is also great for having kids play kids and choosing actors who have gone onto bigger but never better things. I have loved seeing John Francis Daley continue playing awkward and/or abused characters in shows such as the also brilliant but cancelled Fox failedcom Kitchen Confidential and the more successful Fox crime drama Bones.
Jason Segel has gone onto to play the same lovably goofy guy that he played on Geeks on the sitcom How I Met your Mother; James Franco has graduated from angst-ridden high school slacker to angst-ridden college student in the Spider-Man films.
I am unaware of any high school sitcoms that have aired since Geeks met an untimely death after 18 episodes. It seems to me that all TV high school kids are now wealthy, attend elite schools, and concentrate on having adult-level relationships.
The complete series set of the Mel Brooks-created 1960s spy-spoof Get Smart is second on my list of good DVD sets for the dorm. The jokes and sight gags are still hilarious after more than 40 years, the set is packaged very well, and the incredible extras include fairly modern footage of the stars and rare footage of their pre-Smart days.
Smart also has the advantage of having numerous catch-phrases that seem tailor-made for games that involve having to drink soda or whatever other beverage happens to be around. These include "Oh, Max," "Would you believe," and "Sorry about that, Chief."
The complete set of the cartoon series The Real Ghostbusters, which premiered in the late 1980s, is my third choice for dorm DVDs. It has the same great humor as the two choices described above and the exceptional packaging and extras as the Get Smart set. A friend commented once validly that Ghostbusters is a very adult, but G-rated, cartoon.
My fourth choice is Land of the Lost, which is a great 1970s kids' show that lacks any sophistication but is great cheesy fun about a family trapped in a land of dinosaurs and zombie-like lizard people; it also stars teen idol Wesley Eure, who fills out cutoffs better than Daisy Duke.
Lost, which is not very like the Will Ferrell movie, has wonderfully low-budget production values. Further, the deluxe DVD set has a great lunch box in which you can carry around your Krimpets.
I want to give an honorable mention to the terrific-sounding blu-ray edition of complete series set of the modern version of the sci-fi show Battlestar Galactica. I cannot recommend it because I do not own it yet, but I imagine that this show set in outer space looks and sounds great on blu-ray. The almost countless extras include a series finale that never aired on the sigh-fi channel and other segments that help make sense of the also almost countless twists that this highly intelligent series took over its four-season run. I cannot frakkin' wait to get it.
Please do e-mail me at tvdvdguy@gmail.com with your thoughts regarding my choices of snack foods and DVDs. Also, sincere good luck with your studies.
---
TV on DVD Reviews: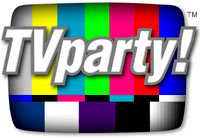 TVparty! for TV Shows on DVD!
Patrick Duffy of Dallas Interview
---
Review by John Stahl

John Stahl is a freelance legal writer who is also a fan of classic and cult television programs. He can be reached at
tvdvdguy@gmail.com
.
---
---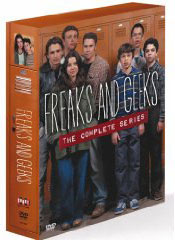 Freaks And Geeks
Product Details
Actors: Linda Cardellini, John Francis Daley, James Franco, Samm Levine, Seth Rogen
Writers: Paul Feig
Format: Box set, Color, DVD, Full Screen, NTSC
Language: English (Dolby Digital 2.0 Stereo), English (Dolby Digital 5.1)
Region: Region 1 (U.S. and Canada only. Read more about DVD formats.)
Aspect Ratio: 1.33:1
Number of discs: 6
Rating: NR (Not Rated)
Studio: Shout Factory Theatr
DVD Release Date: April 6, 2004
Run Time: 1080 minutes
Product Description
Over 35,000 fans have demanded it, and so it has come. That's how many rabid "Freaks and Geeks" fans have signed a petition via the Internet to plead for its release on DVD. "Freaks and Geeks," the Emmy® award-winning series about the trials and tribulations of high school outsiders in 1980 Michigan is finally coming out on DVD in its original form, with all the original music. And believe us – clearing over 130 music cues from the likes of The Who, Billy Joel, Bob Seger and their peers was no easy task.
"Freaks and Geeks" ran for only one television season, but arguably remains the most sought-after series yet to be released on DVD. Just 18 episodes were made, but its legend has exploded over time. Cast members have gone on to stardom, articles have continued to be written, internet activity abounds. Shout! Factory celebrates this incredible television series with the passionate treatment it deserves.
Box set features:
- The complete series – all 18 episodes on 6 DVDs, including the director's cut of the pilot, with never-before-seen footage.
- Deleted scenes, behind-the-scenes footage and outtakes.
- 29 audio commentaries by the actors, writers, directors, network executives, parents of cast members and obsessive fans.
- 28-page booklet with an essay by "Freaks and Geeks" creator Paul Feig, Q&A with executive producer/writer Judd Apatow and illustrated by extremely geeky photos.
- Deluxe DVDigistak style package with graphics behind the clear trays in a sturdy slip-case.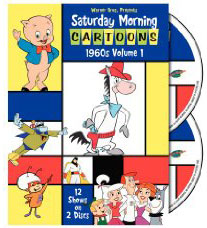 PR4 & PR5 Pages for ads - CHEAP!
Carol Burnett Show on DVD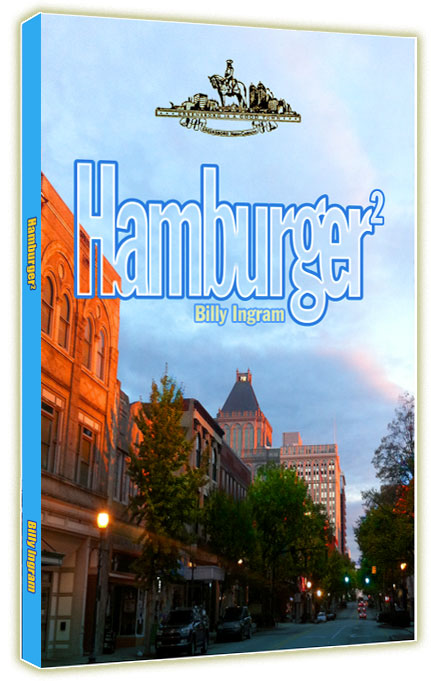 The focus is on Greensboro, NC!
---
Shop Amazon's New Kindle Fire