Reviews of the newest DVD collections
of your favorite classic TV shows!
Click on the title to order - huge discounts and free shipping through Amazon.com!
(Ordering TV shows on DVD from the United Kingdom? Click here! )
---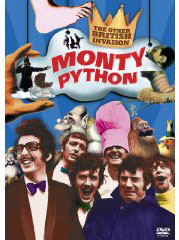 The Rise of Monty Python: The Other British Invasion
Behind the mania
Monty Python fans will love the two documentaries, which have not aired on television and were previously available only as part of the "Monty Python's Flying Circus Complete Collector's Edition," that discuss the three periods of the lives of the members of this troupe. These eras are the pre-Python days, the "Flying Circus" era that included the introduction of the troupe to American audiences, and the post-Circus era.
I have been a moderate Python fan for years, but these documentaries have greatly increased my interest in their comedy. The modern well-filmed black-and-white documentary "Before the Flying Circus" that consisted largely of interesting interviews with the remaining members of the group touches on their childhoods, complete with photos from that era. This film showed as well how the paths of the performers crossed while these kids were in the halls of their universities.
This documentary also presented the positive story of the Python boys discovering their love of absurd theater while in college and their schools offering them opportunities to explore that interest. This should be a primary objective of the college experience.
The second documentary, "Monty Python Conquers America" switches to color and continues the interviews with the Pythons. It discusses how "Monty Python's Flying Circus" made it to the air in England and the fascinating story of how the run of the show on PBS here in the states began with one station in Dallas choosing to show it.
This documentary additionally contains great stories about the Pythons touring North America to expand their audience and promote their show. I did not remember that John Cleese was a curmudgeon but smiled when he told that he escaped fans by claiming to be his own brother and by saying that John Cleese was still in the theater.
Another great story shared the excitement of Graham Chapman regarding a performance in a Canadian city in which Mounties were trained. This tastefully told tale of that city made it clear both that Chapman got his man and enjoyed a Full Monty; it indicated too that the name Mounties is appropriate.
The second documentary additionally discussed the film career of the Pythons and the tremendous response that "Monty Python and the Holy Grail" received when it opened.
The best moment in this portion of the documentary consisted of Cleese indicating during his interview that he smelled audience members smoking marijuana during a performance by the group at the Hollywood Bowl. This is followed by a clip from "Monty Python Live at the Hollywood Bowl" in which Cleese shouts out "You can't smoke that here."
Another nice feature of "Conquers America" consisted of "Spamalot" stars Hank Azaria and David Hyde Pierce discussing how discovering the subversive humor of Python affected their lives. This reminded me of being up way past my bedtime on night in 1977 and discovering Cindy Williams hosting "Saturday Night Live;" I stayed up late every Saturday night after that.
The only thing left to say about these documentaries is that they are the latest in a string of such films that achieve their purpose of educating while entertaining. Watching them puts all of the Pythons on my list of celebrities with whom I would enjoy tossing back a pint at the local pub.
I invite other Python fans, including you freaks who know every line of every routine, to e-mail me at tvdvdguy@gmail.com with your memories of this incredible group.
---
TV on DVD Reviews: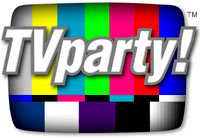 TVparty! for TV Shows on DVD!
Auto huren makes it possible to compare all car rental companies all over the world!
Compare the top sellers of Instagram followers on Buy instagram followers reviews!
An overwiew of guides and gutscheincode with the best tips and tricks to save money! on Ebookers.
Patrick Duffy of Dallas Interview
---
Review by John Stahl

John Stahl is a freelance legal writer who is also a fan of classic and cult television programs. He can be reached at
tvdvdguy@gmail.com
.
---
---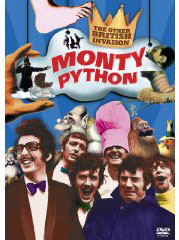 The Rise of Monty Python: The Other British Invasion
Product Details
Actors: John Cleese, Michael Palin, Eric Idle, Graham Chapman, Terry Jones
Directors: |
Format: Color, DVD, NTSC
Language: English (Dolby Digital 2.0 Stereo)
Region: Region 1 (U.S. and Canada only. Read more about DVD formats.)
Aspect Ratio: 1.33:1
Number of discs: 2
Rating: NR (Not Rated)
Studio: A&E HOME VIDEO
DVD Release Date: October 27, 2009
Run Time: 110 minutes

Product Description
As hard as it is to imagine, there was a world before Monty Python. And just like any other great historical epoch--the Jurassic Period, the Age of Chivalry, The Dawn of Disco--scholars have invested hundreds of hours examining the Rise of Python: that brief shining moment before the world knew how brilliant buffoonery could be.
Watch, laugh and learn:
Before the Flying Circus: Rare vintage footage and interviews trace the pre-Monty Python influences that honed the wit of the future Pythons and shaped their destinies as the world's most innovative comedy partnership.
Monty Python Conquers America: This is the story of the OTHER British invasion--the funny one. Monty Python's astonishing American success was due as much to the passion of well-placed fans as it was to a string of absurdly lucky breaks. Being really, REALLY funny helped some, too. Featuring interviews with the Pythons, Hank Azaria, Jimmy Fallon, David Hyde Pierce, and others.
PR4 & PR5 Pages for ads - CHEAP!
Carol Burnett Show on DVD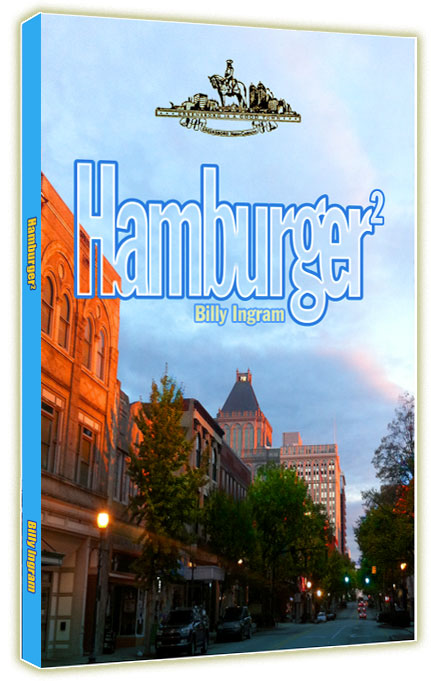 The focus is on Greensboro, NC!
---
Everything you're looking for is here:
Shop Amazon's New Kindle Fire
Shop Amazon's New Kindle Fire