Reviews of the newest DVD collections
of your favorite classic TV shows!
Click on the title to order - huge discounts and free shipping through Amazon.com!
(Ordering TV shows on DVD from the United Kingdom? Click here! )
---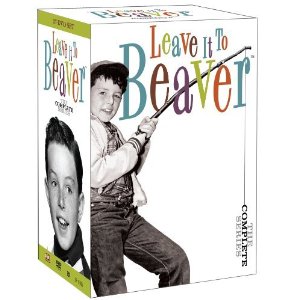 Leave It To Beaver: The Complete Series
Leave it to Beaver is one of those rare shows from the 1950s that still can get me laughing. It's a snapshot of an era that seems quaint compared to today, and many people might imagine it has an antiquaited feel - teens wearing coats and ties, everyone being so polite, neighborly neighbors - but Beaver, as opposed to almost all other 1950's sitcoms, is the cream that rises to the top. There wasn't a better written, directed and acted program from that era, the programs sizzle with a freshness that remains intact, especially with these digitally remastered prints. Black and white never looked so good, the screen glistens thanks to the impeccable production values this program enjoyed.
From the minds of Joe Connelly and Bob Mosher (Amos 'n' Andy, The Munsters), Leave it to Beaver remains relevant because the problems the Cleaver family faced are the same that your family faces today. The solutions may be different; let's face it, no matter how good a parent you are the Eddie Haskells have us all outnumbered now. But these simple storylines are sure to raise a smile of recognition.
Was life really like Leave it to Beaver in the late-1950s? I was too young to remember but some people want you to think so. It did represent an ideal as far as it went, which wasn't very far.
Besides great scripts, this superior cast is the best television had to offer. I normally don't like TV shows with kids, they're so phony most of the time. But not here. Jerry Mathers was such a natural and Tony Dow couldn't be more relatable.
The supporting cast can't be beat. Richard Deacon as Lumpy's father is flat-out hilarious, Beaver's classmates are easily recognizable from your own youth, and Ken Osmond as Eddie Haskell became a TV icon thanks to his devilish niavete. I just love watching Barbara Billingsley's reaction to Eddie which had become quite subtle by year 6. Priceless!

I was surprised to discover that the sixth season was the strongest, this series just kept getting better from year to year. From the jazzy re-imagining of the theme song to the Beaver's newly changed voice, season 6 explored the world of teenagers while the early years focused more on the elementary school experience. One wonders what would have happened if the cast had wanted to go another season and Wally entered college.
One of the reasons I liked year 6 best are the storylines - Wally learns to drive, Wally and Beaver graduate, Wally grows a mustache to impress a girl, Uncle Billy (Edgar Buchanan) watches the boys for a weekend, Beaver tries to get the paperboy fired so he can get the job, Wally dates a bad girl - these are all jumping off points for Connelly & Mosher's unique brand of Americana humor (they also created Mayberry RFD).
And Beaver was one of the few TV series that aired a final episode, a retrospective of past storylines is the last outing.
Every season has it's own bonus features; a couple of audio interviews with Ken Osmond & Frank Bank and Jerry Mathers and Frank Bank are repeated across the yearly collections. Unfortunately, I had some playability problems in the middle of season 6 disc 4 but that could be my players.

This package also contains extras not available when you buy the seasons separately (seasons 5 & 6 have not been released as of June, 2010). On the bonus disc there's a wonderful interview with the cast members from 2005 with Barbara Billingsley, Tony Dow, and Jerry Mathers (Billingsley is now 95 years old and she looks great here.)
Seriously, this is one of the best retro interviews with a TV cast I've seen. Very revealing, heartwarming; it's nice to know that one of the shows that's come to represent the American ideal actually was populated by the types of folks we imagined. It's a must-see.
Another video retrospective with Ken Osmond and Frank Bank contains a tribute to Hugh Beaumont that actually brought a tear to my eye. I must be a real softie. Also included in the bonus disc is a reproduction of the Leave it to Beaver game board, I actually remember playing this game as a kid. Clever!

Leave it to Beaver The Complete Series is a joy to behold and surely something you'll treasure over the years. 37 discs with 234 episodes - that's a lot of TV watching and every show is a gem, each with its own sparkling personality.
---
TV on DVD Reviews: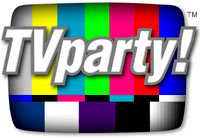 TVparty! for TV Shows on DVD!
| | |
| --- | --- |
| | Reviews by Billy Ingram, as seen on VH1, Trio and Bravo. |
---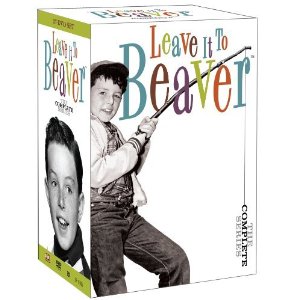 Product description:
Finally, The Complete Series! Beautifully Restored and Remastered on 37 Discs!
Inspired by the real life experiences of creators Joe Connelly and Bob Moshers own children, Leave It To Beaver follows the hilarious everyday adventures of young Theodore 'Beaver' Cleaver and his older brother Wally. Whether at home, at school or playing around their suburban neighborhood, Beaver always manages to get himself into some kind of trouble, comically learning each valuable lesson life has to offer along the way. Alongside baseball and apple pie, Leave It To Beaver reigns supreme in the pantheon of Americana. Boasting 234 episodes, spanning six iconic seasons from 1957 63, no other series on television better exemplifies the purity of childhood and importance of family in America.

Product Details:
* Actors: Jerry Mathers, Barbara Billingsley, Hugh Beaumont, Tony Dow
* Directors: Norman Tokar
* Format: Box set, Color, Dolby, DVD, Full Screen, NTSC
* Language: English
* Region: Region 1 (U.S. and Canada only.)
* Number of discs: 37
* Rating: Unrated
* Studio: Shout! Factory
* DVD Release Date: June 29, 2010
* Run Time: 5610 minutes

Special Features
* Its A Small World: The rare pilot episode that started it all!
* Forever The Beaver - The Cleavers Look Back: Cast members Jerry Mathers, Tony Dow and Barbara Billingsley as well as renowned collector and co-creator of The New Leave It To Beaver Brian Levant reflect on the quintessential American family sitcom.
* Ken Osmond And Frank Bank Remember: Cast members Ken Osmond and Frank Bank reunite to look back at their adventures on the set of Leave It To Beaver and beyond.
* The Drum Major Of The Toy Parade: A conversation with composer Dave Kahn.
... And More!
PR4 & PR5 Pages for ads - CHEAP!
Carol Burnett Show on DVD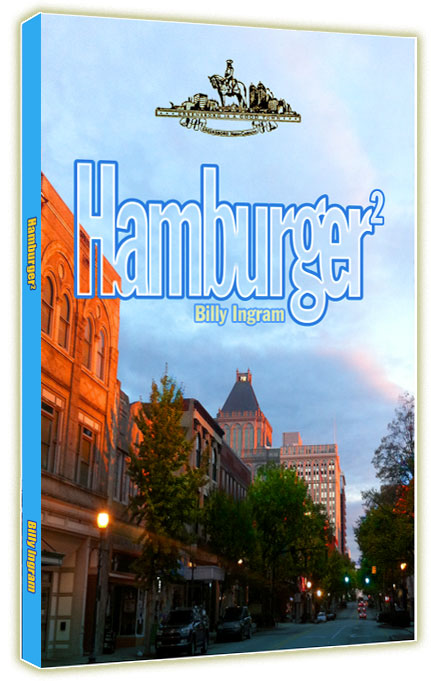 The focus is on Greensboro, NC!
North Carolina Actors / Southern Actors
Everything you're looking for is here:

---
Everything you're looking for is here:
Shop Amazon's New Kindle Fire