Reviews of the newest DVD collections
of your favorite classic TV shows!
Click on the title to order - huge discounts and free shipping through Amazon.com!

---
TV ON DVD: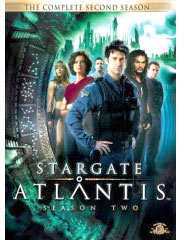 Stargate Atlantis - The Complete Second Season
I've been purposely avoiding this show from the beginning, solely because I worked on the campaign (movie poster and trailer) for the film Stargate and it was one of the worst experiences of my life.

Stargate Atlantis is a spin-off of Sci-Fi Channel's highly rated original series, Stargate SG-1. The Stargate allows people to traverse the galaxy; the explorers who Stargate to Atlantis (now located many galaxies away) are lost in space, as it were, and can't return to Earth. Like Battlestar Galactica there are strong roles for women here - this isn't your father's TV sci-fi.

Here's the product description: STARGATE ATLANTIS, the newest addition to the hit Stargate franchise, introduces audiences to instantaneous travel to thousands of worlds through an ancient portal called the Stargate. Atlantis takes viewers to a completely new galaxy of Stargates for the adventure of a lifetime. With a brand new cast and all new adventures set in the Stargate world, a new galaxy of adventure is about to be discovered.

In this action-packed second season, after an attack by the Wraith and new contact with Earth, the Atlantis base faces key changes in leadership and personnel. Lieutenant Aiden Ford (Rainbow Sun Francks) who was attacked by the Wraith and injected with an addicting enzyme leaves Atlantis is found living on a distant planet.

Fans of the show are snapping up this collection, as I write this it ranks #36 in DVD sales on Amazon. And it's no wonder - Stargate Atlantis was given first class treatment for DVD. You get all the episodes of the second season on 5 discs along with audio commentary on every single episode, featurettes, photo galleries and more.

This one's a hit!
---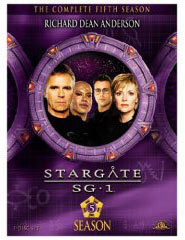 YOU MIGHT ALSO ENJOY:
Stargate SG-1 - The Fifth Season
Plot Outline A secret military team, SG-1, is formed to explore the recently discovered StarGates.
Plot Synopsis: General Hammond summons Colonel Jack O'Neill out of retirement to embark on a secret rescue mission. O'Neill confesses that he disobeyed orders to destroy the Stargate on Planet Abydos, and that scientist Daniel Jackson may still be alive.
Arriving on Abydos with his team, O'Neill meets up once again with the scientist, who has discovered a giant elaborate cartouche in hieroglyphics. All signs point to the fact that this is a map of many Stargates that exist throughout the galaxy - a development that makes the dream of the SG-1 team to travel throughout the universe in time a reality.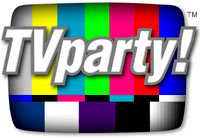 TVparty! for TV on DVD!
---
Stargate Atlantis on DVD
Genres: Action, Drama, Sci-Fi, Adventure
Tagline: A new gate will open. A lost city will rise again.
Plot Outline An international team of scientists and military personnel discover a Stargate network in the Pegasus Galaxy and come face-to-face with a new, powerful enemy, The Wraith.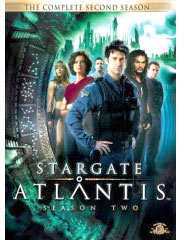 DVD Features:
Available Subtitles: English, Spanish
Available Audio Tracks: English (Dolby Digital 5.1), French (Dolby Digital 2.0 Surround)
Disc 1:
The Siege: Part 3
The Intruder
Runner
Duet
Special Features:
Commentary by the Directors, Writers and Actors
Mission Directive: "The Intruder" featuring Director Peter DeLuise
Mission Directive: "The Seige: Part 3" featuring Director Martin Wood
Photo Galleries
Production Design Gallery
Disc 2:
Condemned
Trinity
Instinct
Conversion
Special Features:
Commentary by the Directors, Writers and Actors
Mission Directive: "Instinct" featuring Director Andy Mikita
Introduction to a Character: Ronan Dex
Photo Gallery
Production Design Gallery
Disc 3:
Aurora
The Lost Boys
Hive
Epiphany
Special Features:
Commentary by the Directors, Producers, Writers and Actors
Road to a Dream with Martin Gero
Photo Gallery
Production Design Gallery
Disc 4:
Critical Mass
Grace Under Pressure
The Tower
The Long Goodbye
Special Features:
Commentary by the Directors, Director of Photography, Writers and Actors
Profile On: David Hewlett
Stargate Altlantis: Stunts
Photo Gallery
Production Design Gallery
Disc 5:
Coup D'Etat
Michael
Inferno
Allies
Special Features:
Commentary by Directors, Writers, Producers and Actors
Profile On: Paul McGillion
Photo Gallery
Production Design Gallery

TV Shows on DVD
Holiday Specials on DVD
TV Commercials on DVD
TV Shows on BLU-RAY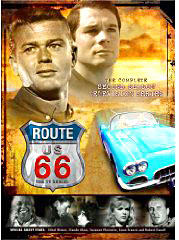 Amazon Prime - unlimited streaming
of your fave TV shows and movies!
Get your FREE 30 Day Trial!
Everything you're looking for is here: