Reviews of the newest DVD collections
of your favorite classic TV shows!
Click on the title to order - huge discounts and free shipping through Amazon.com!
---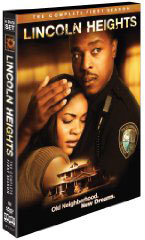 Lincoln Heights
Lincoln Heights really isn't my type of entertainment but it is a well-written and produced drama for teens and those who like their drama with more hopefulness and not so much grit.
It's the story of a police officer who moves his family into the inner city neighborhood where he grew up, a neighborhood where the police aren't exactly welcome.
From the product description: Life in the Heights is tough. It is even tougher when you are the family of dedicated Los Angeles police officer Eddie Sutton (Russell Hornsby, In Treatment). When Eddie uproots his wife Jenn (Nicki Micheaux) and their three children from their small suburban apartment to the inner-city neighborhood where he grew up, Eddies dreams of home ownership and enacting positive change in a struggling community quickly turn to frustration and doubt that change is even possible. Faced with daily challenges from common thugs, territorial gangs and even their own neighbors and friends, Eddie will stop at nothing to keep his family safe while keeping the peace both at home and on the streets of Lincoln Heights. With an edgy, seamless blend of heartwarming drama and gritty action, Lincoln Heights debuted in 2007 to high critical acclaim as a new kind of emotionally charged programming for the ABC Family network.
Lincoln Heights is long on idealism, painting a much brighter picture than what the reality would actually be, but it does have an edge to it, a feeling that anything could happen at any time to this vulnerable family.

A solid cast, interesting supporting characters and a winning premise makes Lincoln Heights a winner if you're in the target demographic. I suppose I can't blame this production for being more like One Tree Hill than The Shield.
---
TV on DVD Reviews: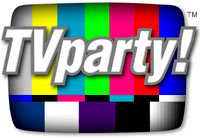 TVparty! for TV Shows on DVD!
| | |
| --- | --- |
| | Reviews by Billy Ingram, as seen on VH1, Trio and Bravo. |
---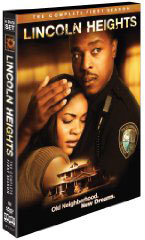 Lincoln Heights
Product Details
Actors: Russell Hornsby, Nicki Micheaux, Erica Hubbard, Rhyon Nicole Brown, Mishon Ratliff
Directors: Ernest R. Dickerson
Format: Box set, Color, DVD, Full Screen, NTSC
Language: English
Region: Region 1 (U.S. and Canada only.)
Number of discs: 4
Rating: NR (Not Rated)
Studio: Shout! Factory
DVD Release Date: February 16, 2010
Run Time: 570 minutes

North Carolina Actors / Southern Actors
Superman on DVD!
Batman on DVD!
The Flash on DVD!
Super Friends on DVD!
All New Super Friends on DVD!
Superman Doomsday on DVD!
Smallville on DVD!
Justice League: New Frontier
Everything you're looking for is here:

---
Everything you're looking for is here:
Shop Amazon's New Kindle Fire