Reviews of the newest DVD collections
of your favorite classic TV shows!
Click on the title to order - huge discounts and free shipping through Amazon.com!

---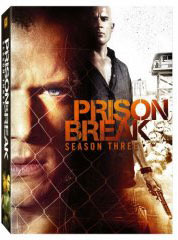 Prison Break - Season Three
One of the critiques that Prison Break received on it's debut was, once the guys have broken out of prison what do they do next? Keep dropping them back behind bars and start over? The producers stunned TV viewers by making season two as good or better than the exemplary first year even though most of the action took place outside the penitentiary walls. But could they do it again?
For season three he stakes are higher than ever for our one-the-run brothers as younger bro Michael finds himself once again behind prison walls with T-Bag, Mahone, and poor Bellick. Former guard Bellick has it especially bad as he finds himself the lowest man on the totem pole, reduced to limping around the yard in his tighty-whiteys for the first two episodes (not a pretty sight).
This time the guys are confined in a Panamanian hellhole so unrestrained that the guards abandoned it and left the prisoners to run the joint. In order to save Lincoln's wife and son (that kid is nothing but a pain in the ass, the only person who's been kidnapped more times than Jack Bauer's daughter) Michael has to bust himself and another prisoner out and finds himself, quite literally, in a fight for his life.
Prison Break fans (count me in) were well served by this new conundrum.
There are some fiendish new characters to contend with in this hellatious new environment making season three just as compelling and exciting in every way as the previous two.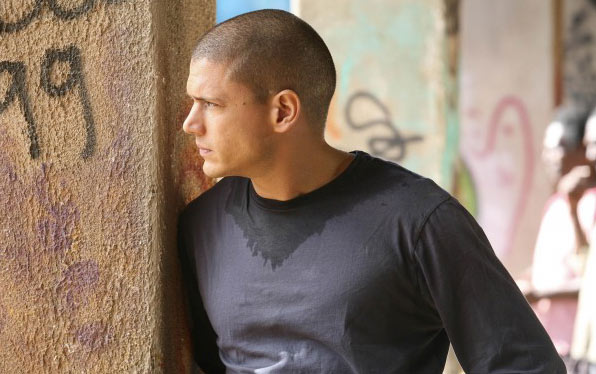 Despite being a truncated season due to the writer's strike (13 episodes instead of almost twice that) , year three is edge of your seat excitement that will send chills up your spine - seriously - with plenty of 'oh shit!' moments. This is one wild ride from start to finish.
While (most of) the guys eventually pull off an ingenious escape, you won't believe how it's done or what happens next as Bellick and Tea Bag's betrayal leads to a stunning plot twist. But then, that's why we watch Prison Break, for the unexpected bumps in the road and these episodes keep you guessing all the way with fast and furious, wild-eyed excitement.
What beaten and tortured character will be digging his own grave? Who will remain in Soma prison? Will Lincoln rescue his sniveling son? And who will die at the end?
The final episodes build to a breathless conclusion, a reminder that Prison Break is one of the best written, acted and directed series on TV today.

Also included: an hour of behind the scenes documentaries and an episode of The Unit.
---
TV on DVD Reviews: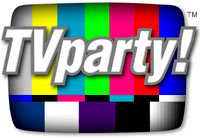 TVparty! for TV Shows on DVD!
Patrick Duffy of Dallas Interview
| | |
| --- | --- |
| | Reviews by Billy Ingram, as seen on VH1, Trio and Bravo. |




Carol Burnett Show on DVD
| | |
| --- | --- |
| FEATURES YOU MIGHT ENJOY: | |
---
Prison Break - Season 3
Format: AC-3, Box set, Color, Dolby, DVD-Video, Subtitled, Widescreen, NTSC
Language: English, Spanish
Region: Region 1 (U.S. and Canada only.)
Aspect Ratio: 1.78:1
Number of discs: 4
Studio: 20th Century Fox
DVD Release Date: August 12, 2008
Run Time: 568 minutes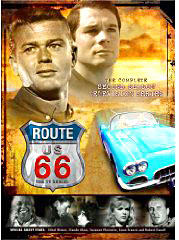 Amazon Prime - unlimited streaming
of your fave TV shows and movies!
Get your FREE 30 Day Trial!
Everything you're looking for is here: