Reviews of the newest DVD collections
of your favorite classic TV shows!
Click on the title to order - huge discounts and free shipping through Amazon.com!

---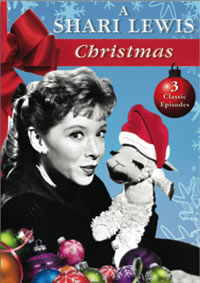 A Shari Lewis Christmas
Every once in a while a DVD comes along that surprises me - something that I wasn't expecting to be all that great turns out to be phenomenal. This is one of those cases.
My first TV memory is of Shari Lewis & Lamb Chop but I hadn't seen anything they'd done since I was a wee tyke. I was impressed by the fact she was still entertaining kids on television in the 1990s but I hadn't given Shari and her sassy puppet pals much thought.
This new DVD, A Shari Lewis Christmas, collects all three of the Shari Lewis Show's Christmas episodes (1960-1963) plus a holiday themed local telecast, Hi Mom and it's a tasty yuletide treat.
Shari is a charming hostess for this musical Christmas party, her singing is melodic and lovely, the perfect pitch for the holidays. The tunes, a mix of original and classic carols, are delightful and instantly hum-able. Shari has a way of making each melody her own with a sparkling presence that lights up the screen.
These shows are genuinely witty and entertaining, stylistically they hold up beautifully and the picture and sound quality are quite nice on this DVD. Shari's remarkable ability to bring her many puppet personas to life is amazing to behold, she jumps effortlessly from one character to the other in rapid succession. She even sings in three distinct voices and makes it believable.
In the first 30 minute program, Shari and her friend Jump Pup the dancing canine (actually Jackie Warner in a dog suit) trim the Christmas tree with jolly musical accompaniment before joining Lamb Chop, Hush Puppy and Charlie Horse on a shopping trip. When Lamb Chop and Charlie join Shari for 'Jingle Bells' it's pure magic.
On the second episode, Shari and her pals prepare to go caroling but Charlie hasn't caught the Christmas spirit. Tony Award nominee Ronald Radd as Mr. Goodfellow joins Shari to perform a thoroughly delightful tune, 'How Can I Be A Santa Claus?' - it's a real showstopper, a tune I'm going to want to hear every Christmastime from now on.
Mr. Goodfellow and Jump Pup are feeling lonely for the holidays so it's up to Shari and Lamb Chop to liven their spirits in episode three. A December edition of Hi Mom from the late-1950s is included; a live, New York City telecast aimed at kids and their stay at home moms that featured a cooking segment, story time, crafts, guests, songs, and puppet routines along with the Bosco & Gerber commercials (included).
Done on a miniscule, 1960's daytime TV budget, the production is dependent wholly on Shari's ability to make her fanciful characterizations come to life and she more than rises to the task, glittering like a monochromatic jewel atop the tree.
If you're in a nostalgic mood, or if you have young ones that could use some old school Christmas cheer, this is the DVD for you - a sweet deal at only $10.00. Also included: a Christmas greeting shown in theaters from the 1960s.
---
TV on DVD Reviews: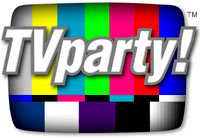 TVparty! for TV Shows on DVD!
Patrick Duffy of Dallas Interview
| | |
| --- | --- |
| | Reviews by Billy Ingram, as seen on VH1, Trio and Bravo. |
| | |
| --- | --- |
| FEATURES YOU MIGHT ENJOY: | |
---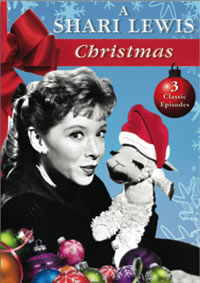 A Shari Lewis Christmas

Product Description: Each year around Christmas, Shari created a holiday special, filed with holiday themed skits, dance and song.

This DVD includes all 3 Christmas specials done for The Shari Lewis Show and we've added the Christmas special she did for Hi Mom.

Studio: S'more Entertainment
DVD Release Date: October 14, 2008
Run Time: 75 minutes