Reviews of the newest DVD collections of your favorite classic TV shows!
Click on the title to order - huge discounts and free shipping through Amazon.com!
(Ordering TV shows on DVD from the United Kingdom? Click here! )
---
Another boffo complete set has been released by A&E Home Video - The Complete Monty Python's Flying Circus 16 Ton Megaset packed with every episode of the hit comedy series that turned television on its ear.
It's inconceivable to me that someone hasn't experienced the Python troop, they exploded in the USA during their run on PBS in the 1970s, followed by the cult hit movies into the eighties - And Now For Something Different, Life of Brian and others. The motion pictures are not included in this set but they aren't missed, it's in the television and live shows where the group really shines.
A particular joy for me in the extras was the inclusion of Live at the Hollywood Bowl. I had that soundtrack as a kid in the seventies and thought it was a blast. Getting to see the actual concert again (I think it ran on HBO in the '80s) reminds me just how funny these raucous lads were improvising.
It's not at all likely there will be another reunion so this 14-volume mega-set serves as a testament to the timeless hilarity that is Monty Python's Flying Circus.
From the Product Description:
This unassuming case is packed with 16 tons of funny: 14 discs of MONTY PYTHON'S FLYING CIRCUS, packed with every episode from the programme s four year run, plus 2 MONTY PYTHON LIVE! discs featuring--well, you figure it out.
While to the uninitiated they may look like ordinary .65 oz. digital video discs, due to the unique physics of comedy (it's like quantum but with fewer dead cats), each disc actually weighs a full metaphoric ton! Please remember to lift with your knees.
Jump right to your favorite sketches in The Flying Circus with this index!
Disc 1: The Funniest Joke in the World, The Wrestling Episode, and Nudge Nudge
Disc 2: Art Critic, Silly Job Interview, and Crunchy Frog
Disc 3: Dead Parrot, Lumberjack Song, and Vocational Guidance Counselor
Disc 4: Undertaker s Film, Upperclass Twit of the Year, and Albatross
Disc 5: The Ministry of Silly Walks, The Spanish Inquisition, and Complaints
Disc 6: The Bishop, Blackmail, and Dung
Disc 7: Attila the Nun, Silly Vicar, and Exploding Penquin on the TV Set
Disc 8: Scott of the Antarctic, Dirty Hungarian Phrase-book, and Exploding Blue Danube
Disc 9: Icelandic Saga, Fish-Slapping Dance, and Argument Clinic
Disc 10: Blood, Devastation, War, and Horror , Mount Everest Climbed by Hairdressers, and Gumby Brain Specialists
Disc 11: Cheese Shop, A Naked Man, and The Olympic Hide and Seek Final
Disc 12: Elizabethan Pornography Smugglers, Kamikaze Scotsman, and Penguins
Disc 13: Montgolfier Brothers, Department Store, and RAF Banter
Disc 14: Hamlet and Ophelia, Mr. Neutron, and Most Awful Family in Britain
Disc 15: Live at the Hollywood Bowl, Monty Python Live at Aspen
Disc 16: Parrot Sketch Not Included, Monty Python's Fliegender Zirkus: German Episode #1 Special Features
* Weblink to PythonShop.com * Meet the Chaps; Pythonism Glossary * Gillianimations Art Gallery * Preview Upcoming Episodes * Troupe Career Highlights * Post-Python Troup Highlights * Pythonisms; Bleeding Critics * Confusing Musings * Interactive Menus * Scene Selection
---
TV on DVD Reviews: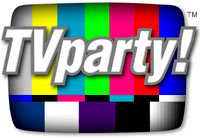 TVparty! for TV Shows on DVD!
Auto huren makes it possible to compare all car rental companies all over the world!
Compare the top sellers of Instagram followers on Buy instagram followers reviews!
An overwiew of guides and gutscheincode with the best tips and tricks to save money! on Ebookers.
The Complete Monty Python's
Flying Circus 16 Ton Megaset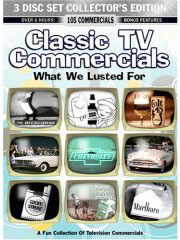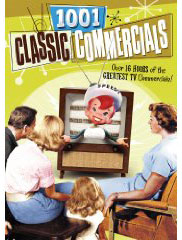 North Carolina Actors / Southern Actors
SAVE BIG MONEY ON WHAT YOU WANT!

Everything you're looking for is here:
---