TV shows on DVD Reviews - New & Classic TV Titles!
(Click on the titles to order - huge discounts
and free shipping through Amazon.com!
---
Shotgun Slade
This unusual western drama follows the adventures of a Denver based private detective (played by Scott Brady) who roams the west in search of bad guys with a custom made rifle that could fire a 12-gauge shell from one barrel and a 35-caliber shell from the other.
This action and romance packed REVUE series aired from 1959 until 1961 in first run syndication and you'll find a lot of familiar stars turning up like Alan Hale, Jr., Denver Pyle, Johnny Cash, Stacy Keach, Ernie Kovacks, Tex Ritter, Francis X. Bushman, war hero "Pappy" Boyington and many others over the series run (only some of them are found on this DVD set).
An odd, offbeat, incongruous jazz score permeates, creating a lighter, more modern feel for the production but it's not entirely appropriate - for the most part the plots are standard TV western fare of the era, no better or more avant garde than the average horse opera of the day. That said, some episodes like 'A Flower For Jenny,' which takes place in Deadwood, are truly excellent.
It looks like restored syndication prints on this DVD release but the picture and sound seem fine to me, some episodes look way better than others but it's still better than or comparable to watching them on TV back in the day. Of course, that's faint praise.
As a fan of westerns in general I recommend Shotgun Slade, it tends to grow on you and is great if you're in a Saturday matinee state of mind.
Shotgun Slade episodes included on 2 discs are as follows:
Disc 1
Backtrack
The Spanish Box
The Deadly Key
Donna Juanita
The Fabulous Fiddle
The Golden Tunnel
A Flower for Jenny
A Flower on Boot Hill
Disc 2
Ring of Death
The Charcoal Bullet
Sudden Death
Lost Gold
The Smell of Money
Crossed Guns
Killer's Brand
---
Studio: Platinum Disc
DVD Release Date: February 24, 2004
Run Time: 386 minutes

ORDER: Shotgun Slade
---
Classic TV DVD Reviews: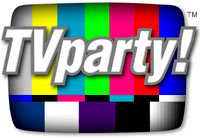 TVparty is Classic TV!
Reviews by Billy Ingram,
as seen on VH1, Trio and Bravo.







Carol Burnett Show on DVD
| | |
| --- | --- |
| FEATURES YOU MIGHT ENJOY: | |
ORDER: Shotgun Slade

---
YOU MAY ALSO LIKE: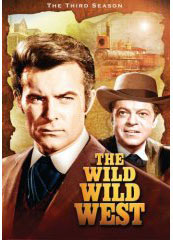 The Wild Wild West - Third Season

The Wild, Wild West is stylish, colorful and just campy enough to stay interesting, undeniably one of the most exciting and offbeat television shows of the 1960s, a true classic that stands the test of time.

The pace of year 3 is a little slower than the previous 2. The production was revamped slightly for year 3 and has a grittier, more realistic feel to it than in earlier seasons without sacrificing too much of the whimsy. For year 3, Secret Service agents Jim West and Artemus Gordon are armed with an new arsenal of nifty but unlikely high tech gadgets to spirit them out of danger. They also sport some snazzy new outfits for romancing the ladies and generally looking cool as they knock heads and ride off triumphantly.

Read the entire review...

TV Shows on DVD
Holiday Specials on DVD
TV Commercials on DVD

Amazon Prime - unlimited streaming
of your fave TV shows and movies!
Get your FREE 30 Day Trial!

Everything you're looking for is here: