Reviews of the newest DVD collections
of your favorite classic TV shows!
Click on the title to order - huge discounts and free shipping through Amazon.com!
(Ordering TV shows on DVD from the United Kingdom? Click here! )
---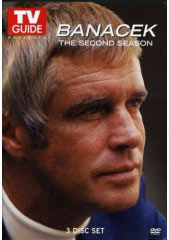 Banacek
Cop shows were all the rage in the 1970s but every private eye had to have his gimmick, they were blind or fat or befuddled or whatever.
Banacek's quirk is that he's a freelance proudly polish private eye who gets a percentage of whatever a missing object is worth as his finder's fee. Thus, every 90 minute episode begins with something large like a rocket engine or a race horse improbably disappearing in plain view.
George Peppard (A-Team) starred the suave, debonair detective Banacek; the series was set in Boston. Guest stars include Cesar Romero, John Saxon, Dick Van Patten, Linda Evans and Victoria Principal.
This show was one part of the NBC Wednesday Mystery Movie, a largely unsuccessful attempt to replicate the success of the original NBC Mystery Movie lineup that featured Columbo, McMillian & Wife, and McCloud. NBC moved those shows to Sunday nights where they flourished but the Wednesday night replacements (Cool Million, Banacek & Madigan) never really caught on in a big way. Banacek and Madigan were the most popular, both lasting two seasons.
Unfortunately, season 2 of Banacek lacks the charm or wit of Columbo or McMillian & Wife. It is, sadly, a fine example of that straight up Universal slap-it-togther method of TV production that held sway at the time. The scripts are nothing special and the mysteries themselves are completely uncompelling.
Still, if you're a fan of the show (sorry!), they look at sound fantastic in this new DVD set. You won't be disappointed.
---
TV on DVD Reviews: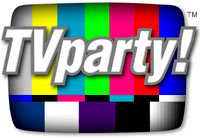 TVparty! for TV Shows on DVD!
Enjoy Obscure 70s Music!
News Regurgitator - Political News Links
Patrick Duffy of Dallas Interview
Reviews by Billy Ingram, as seen on VH1, Trio and Bravo.

Watch for Billy Ingram on BRAVO this month!




Carol Burnett Show on DVD
| | |
| --- | --- |
| FEATURES YOU MIGHT ENJOY: | |
---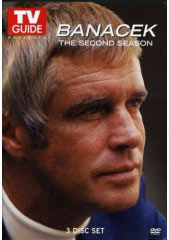 Banacek

"A truly wise man never plays leapfrog with a Unicorn."
- Banacek

DVD Episodes & Features Include:
Disc #1 - Episodes 1-3
Episode #1: No Stone Unturned
Episode #2: If Max Is So Smart, Why Doesn't He Tell Us Where He Is?
Episode #3: The Three Million Dollar Piracy
Disc #2 - Episodes 4-6
Episode #4: The Vanishing Chalice
Episode #5: Horse of a Slightly Different Color
Episode #6: Rocket to Oblivion
Disc #3 - Episodes 7-8
Episode #7: Fly Me - If You Can Find Me
Episode #8: Now You See Me, Now You Don't

Bonus Feature:
Pilot Episode: "Detour To Nowhere"


TV Shows on DVD
Holiday Specials on DVD
TV Commercials on DVD

Everything you're looking for is here:

Shop Amazon's New Kindle Fire
Las Vegas Legends

Obscure 70s music & more!