Reviews of the newest DVD collections
of your favorite classic TV shows!
Click on the title to order - huge discounts and free shipping through Amazon.com!

---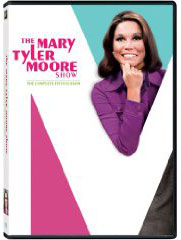 The Mary Tyler Moore Show - The Complete Fifth Season
More adult than you recall
One of the main things that struck me about the episodes in the recently released DVD set of the fifth season of the 1970s sitcom "The Mary Tyler Moore Show" is that they were less wholesome than I remembered.
However, these shows were just as funny as I remembered and made me lonely for the well-written and well-acted sitcoms that were more prevalent in the '70s and '80s than they are now.
The season premiere had news producer Mary Richards going to jail to protect a whistleblower who provided her proof of corruption; Richards shares a cell with two women who are clearly prostitutes, and a subplot stops just short of saying explicitly that a mumps scare is presenting boss man Lou Grant with a threat of impotence.
Later episodes have Richards joking about participating in an orgy, happily married news writer Murray Slaughter contemplating an extra-marital affair, and a few homosexual jokes. Conversely, we learn that unmarried anchorman Ted Baxter has twin beds in his bedroom.
This season additional includes true laugh out loud minutes, which are also rare in modern sitcoms. My favorites include "Happy Homemaker" Sue Ann Nivens complaining about a voice-over plug for the news that announces coverage of a sewage spill while video of a simmering stew that she made is being shown, landlady Phyllis imitating her husband's family insulting her in Swedish, and pretty boy airhead Baxter endorsing one political candidate and slandering his competitor in a newscast.
These episodes also follow the good sitcom formula of showing well-defined characters reacting to entertaining situations. Examples include the bickering members of the snowed-in news staff sitting down to a Christmas dinner in November and Grant moving into an apartment in Mary's building.
This season was a good one as well because it had the cast buying wedding presents for Mary's best friend Rhoda, who had just gotten her own successful spin-off series. Fans of both shows will understand the significance of both Lou Grant and Murray Slaughter both driving Mary to the airport for her flight to the wedding and Lou commenting that the airport has a good bar.
It is nice too that this set was finally released so long after the release of the DVD set of the fourth season. Additionally, Fox has promised to release the final two seasons more timely.
The only negative thing about this set is that it follows the bothersome new trend of not including any episode information; at the very least, I would like to see which episodes are on which discs and would also enjoy seeing the original airdates. This is a cost-saving practice that hurts the quality of otherwise good sets.
I would love for new and old fans of "Mary Tyler Moore" to e-mail me at tvdvdguy@gmail.com with their new and old memories of it.

---
TV on DVD Reviews: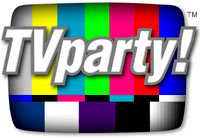 TVparty! for TV Shows on DVD!
Patrick Duffy of Dallas Interview
---
Review by John Stahl

John Stahl is a freelance legal writer who is also a fan of classic and cult television programs. He can be reached at
tvdvdguy@gmail.com
.
---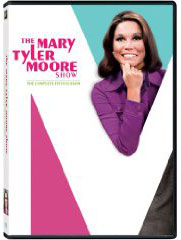 The Mary Tyler Moore Show - The Complete Fifth Season
Product Details
• Actors: Mary Tyler Moore, Ed Asner
• Format: Box set, Color, DVD, Full Screen, Subtitled, NTSC
• Language: English
• Subtitles: English, Spanish
• Region: Region 1 (U.S. and Canada only. Read more about DVD formats.)
• Aspect Ratio: 1.33:1
• Number of discs: 3
• Rating:
• NR (Not Rated)
• Studio: Twentieth Century Fox
• DVD Release Date: October 6, 2009
• Run Time: 624 minutes
I Love Lucy / Lucy Show
Here's Lucy / Life With Lucy
Here's Lucy: Lucille Ball Behind the Scenes
Lucille Ball Specials on DVD Review
PR4 & PR5 Pages for ads - CHEAP!
Carol Burnett Show on DVD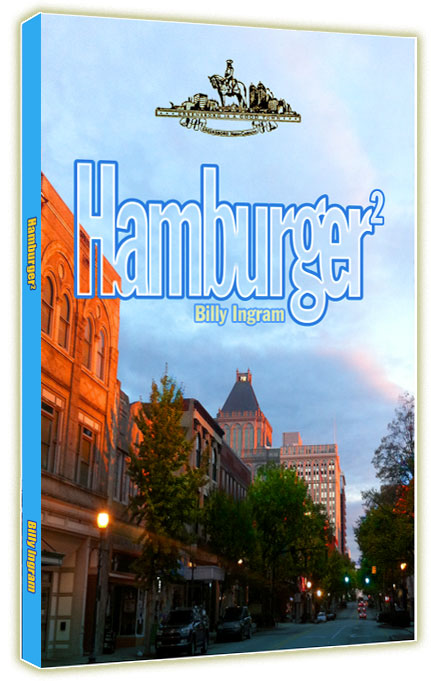 The focus is on Greensboro, NC!
---
Everything you're looking for is here:
Shop Amazon's New Kindle Fire
Shop Amazon's New Kindle Fire