Reviews of the newest DVD collections
of your favorite classic TV shows!
Click on the title to order - huge discounts and free shipping through Amazon.com!

---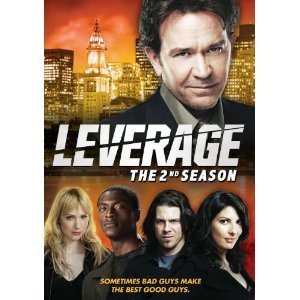 Leverage
The con is ongoing
The 15 episodes in the DVD set of the second season of the TNT caper drama "Leverage," which begins its third season in June, have many good points. The concept of a reformed conman and his rogue's gallery of expert criminals using their skills to pull off a con and/or heist to get justice for the innocent of the week is interesting. Further, the idea of justice being more important that the law has merit.
The second season episodes also have some clever plots; one of my favorite had Nate Ford, played by Timothy Hutton, and his team take over a floor of a hospital to convince a germ phobic felon that he was exposed to a deadly plague. Suspension of disbelief applies to the aspect that a hospital would keep an entire floor idle.
Other villains include a phony psychic who is conning people out of their life savings, a Bernie Madoff style financial advisor who victimized an emergency clinic that faced bankruptcy because of the scheme, and a promoter who mistreated his fighters.
The not-so-great news is the characters are largely flat and none of them are appealing. Ford looks and acts very much like a Mamet character on a downslide; he also lacks the basic charm and charisma that executing a con requires. I would not trust him as far as I could throw him, and I have no desire to have a beer with him even if he lives only 30 miles away in Boston.
The rest of Ford's team is not any better and seems largely interchangeable. His thief has martial arts skills and strength that rival that of the character who provides muscle, the hacker lacks the dorky charm associated with his profession and pulls off one of the more complicated heists in the season, and Ford's female con artist is not provided much of a role.
Additionally, the stories lack the frantic or quirky humor that make similar series and films more entertaining. They further never build much suspense. Even the inevitable discovery of the con and need for a "Plan B" does not place the group in very serious danger and is resolved within minutes.
On a more general level, the set deserves praise for having a good episode guide and including extras. Most sets, including some pricey ones, that I have bought recently have absolutely no episode information. This is horribly annoying and the worst type of penny pinching.
The extras, which is rare for any second season set, include a Q&A session with the creators of the show and a gag reel.
I invite fans of "Leverage" to e-mail their thoughts regarding the show to tvdvdguy@gmail.com; if this includes a Nigerian prince, I still will not send you the money that you need to access your ginormous assets.
---
TV on DVD Reviews: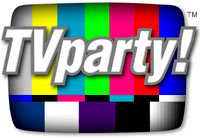 TVparty! for TV Shows on DVD!
Patrick Duffy of Dallas Interview
---
Review by John Stahl

John Stahl is a freelance legal writer who is also a fan of classic and cult television programs. He can be reached at
tvdvdguy@gmail.com
.
---
Actors in North Carolina / Southern Actors
PR4 & PR5 Pages for ads - CHEAP!
Carol Burnett Show on DVD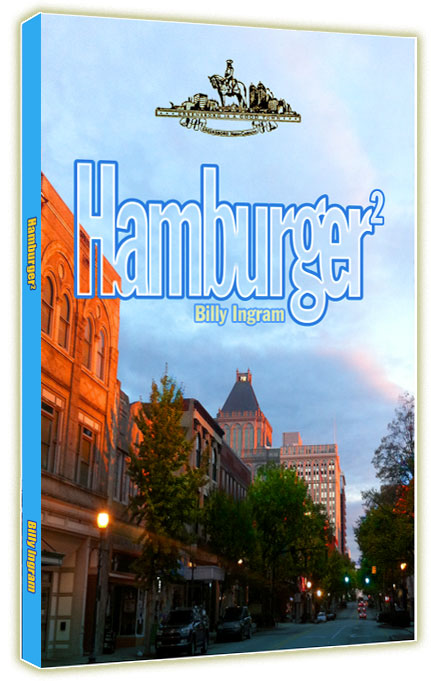 The focus is on Greensboro, NC!
---
Everything you're looking for is here:
Shop Amazon's New Kindle Fire