Reviews of the newest DVD collections
of your favorite classic TV shows!
Click on the title to order - huge discounts and free shipping through Amazon.com!

---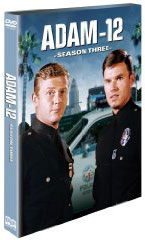 Adam-12 Season 3
I enjoyed Adam-12 as a kid, it was one of the handful of TV shows our family watched together. With clean cut, likeable stars like Martin Milner (Route 66) and Kent McCord (Ozzie & Harriet) portraying LAPD officers Malloy and Reed, this cops and robbers classic was a huge hit for most of the 7 years it was on the air over NBC.
The picture and sound clarity on this DVD collection are remarkable, making it a sweet visual journey back to when the cops were always right, polite and contrite.
Not only that, in these 1970-71 episodes my dear beloved Los Angeles looks more like it did when I washed up on shore in 1979 than it does now. The cars, the fashions, and that ever present gray blanket of smog that defined the city in the 1970s are here in abundance.
This program is a treat for old muscle car buffs who enjoy spotting the classic cars parked on the streets of the San Fernando Valley. In the opening episode the boys patrol the not-nearly-as-mean-as-today streets of LA in their 1971 Plymouth Satellite 383 V8 cruiser looking for a cherry red 1970 Mustang Mach 1 similar to the one I drove for many years (except I had the convertible).
And did you know the voice of the dispatcher (Sharon Claridge) was an actual LAPD dispatcher?
These episodes can be surprisingly strong in their rigidly simplistic way. Adam-12 is a lightweight show for sure, the storylines are boiler plate all the way, the viewer is never required to pay much attention. That what TV strove to be in 1971, eye candy.
Adam-12 lacks the stifling stiffness that Dragnet, another show from producer Jack Webb, was hopelessly mired in. There are no Columbo whodunits here - if a character is a hippy, women's libber, well-dressed black man, loud-mouthed middle aged white woman, or a wayward teen they are the perp. Mystery solved. It was so easy back then, apparently.

Adam-12 Season 3 is definitely a step up from Season Two which was a complete disappointment for me with too few on location shots. If you were to buy only one season of Adam-12 which should it be? I'd opt for Season 3.

---
TV on DVD Reviews: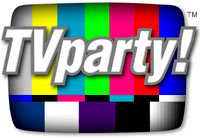 TVparty! for TV Shows on DVD!
Patrick Duffy of Dallas Interview
| | |
| --- | --- |
| | Reviews by Billy Ingram, as seen on VH1, Trio and Bravo. |
---
---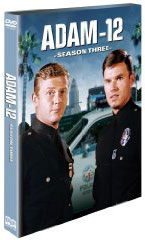 Adam-12 Season 3

Product Details • Actors: Martin Milner, Kent McCord • Directors: Hollingsworth Morse • Format: Box set, Color, DVD, Full Screen, NTSC • Language: English • Region: Region 1 (U.S. and Canada only. Read more about DVD formats.) • Number of discs: 4 • G (General Audience) • Studio: Shout! Factory • DVD Release Date: August 11, 2009 • Run Time: 600 minutes

Product Description:
Los Angeles: the 70s. Officers Pete Malloy (Martin Milner) and Jim Reed (Kent McCord) are on patrol and the streets are a seeming never-ending crime wave of arsonists, con artists, nude drunk drivers, loan sharks, drug busts, shootings, gangs, bombings. It is all going down, and so are the crooks, courtesy of the citys finest.
Created by Jack Webb, Adam-12 was a spin-off of the popular NBC-TV series Dragnet and similarly portrayed incidents and situations that were based on real LAPD cases. The names may have changed, but the cars, badges and drama remained the same. The show aired for seven seasons on NBC from 1968 1975. So strap in tight for a retro ride-along with Officers Malloy and Reed as they burn rubber through the streets of L.A. in Season 3 of the police drama classic Adam-12.
PR4 & PR5 Pages for ads - CHEAP!
Carol Burnett Show on DVD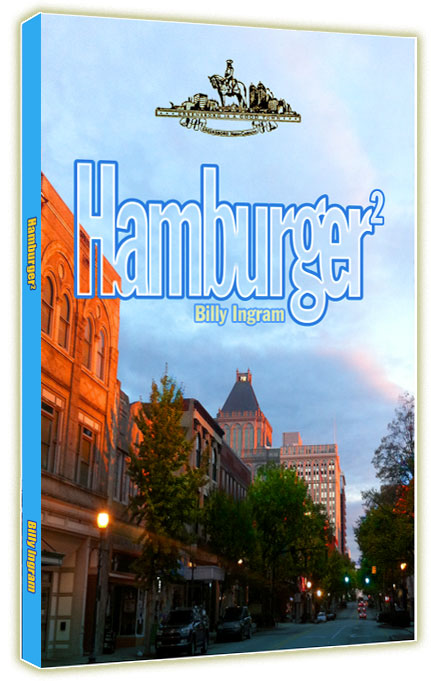 The focus is on Greensboro, NC!
Superman on DVD!
Batman on DVD!
The Flash on DVD!
Super Friends on DVD!
All New Super Friends on DVD!
Superman Doomsday on DVD!
Smallville on DVD!
Justice League: New Frontier
PR4 & PR5 Pages for ads - CHEAP!
Carol Burnett Show on DVD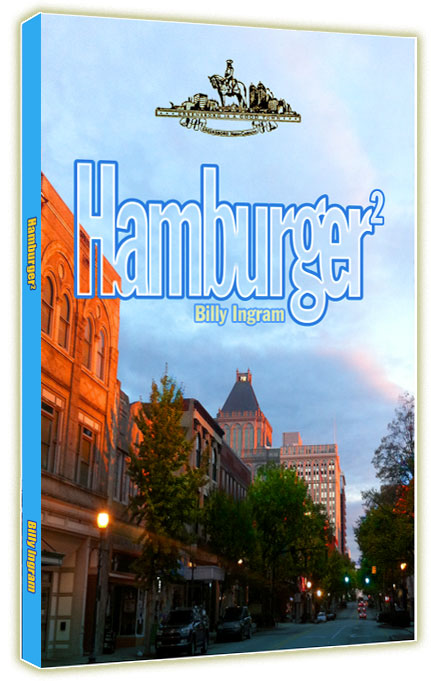 The focus is on Greensboro, NC!
Everything you're looking for is here:

---
Everything you're looking for is here: