Your favorite classic television shows from the golden age of TV!
New in the TVparty TV Blog
Legendary Golfer & Crooner Don Cherry Talks About Dean Martin and Jerry Vale!
Read and watch more...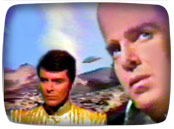 Irwin Allen's Lost Sci-Fi Pilot
After Time Tunnel was cancelled in 1967, there was another remaining season for Lost in Space and Voyage To The Bottom of the Sea before they were hustled off the air in 1968. Allen was hopeful that he could launch his 'new' idea for 1969-70 - The Man from the 25th Century.
Read and watch more...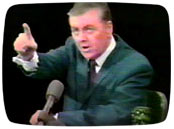 TV's First Angry Conservative!
Joe Pyne was the first outraged, outspoken, right-wing voice on national television, the father of modern conservative talk shows; blazing a path for Morton Downey, Jr., Wally George, Jerry Springer, Bill O'Reilly, Chris Matthews, Rush Limbaugh, Michael Savage and the rest. Never one to avoid controversy, Pyne claimed to keep a loaded gun in his desk drawer - and no wonder with the kooks he (or more accurately, the TV cameras) attracted.
Read and watch more...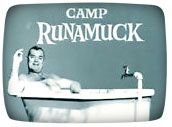 Camp Runamuck
This one season wonder was a fave with kids in the mid-sixties. It's never made an appearance since leaving the airwaves in 1966, never on VHS or DVD. Which is a shame, I'll never know if it was as good as I remember it being. Watch the series' opening and closing themes.
Read and watch more...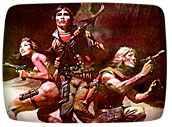 The Original Battlestar
In the late 1960s, TV writer Glen Larson created a new science fiction show. His résumé included a stint as story editor on It Takes a Thief, which was produced by Gene L. Coon of Star Trek fame, who greatly influenced the young writer. It was Coon's perception of science fiction that Larson remembered as he developed his own project, entitled Adam's Ark. The idea failed to raise interest among the networks, and Larson filed his idea away for another day. That day came in 1977, when Star Wars hit the big screens, and galvanized the world of science fiction.
Read and watch more...
The Lone Ranger!
The Lone Ranger character originated on radio in 1933, and the program followed the exploits of a former Texas Ranger roaming the West atop his steed Silver and with his faithful Indian sidekick, Tonto, alongside him. Three actors lent their voice to the Lone Ranger during its radio days, and two more played the part in 1930s movie serials. Clayton Moore brought the role to television. The show first aired Sept. 15, 1949, on ABC.
Read more...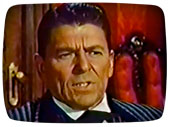 Ronald Reagan's Last Dramatic Role
Despite giving up the acting profession - and his TV hosting duties - to serve as the governor of California in 1967, there was a special episode of Death Valley Days broadcast that same year that featured Reagan as the lead actor - it was his last dramatic role.
Read and watch more...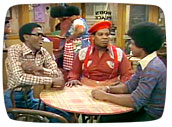 What Happened to What's Happening!!?
"Haywood was a really good kid and Ernest was an excellent actor. Fred Berry was the one to look out for. He could be trouble. He received many of the show's big laughs. Unfortunately, he later had some personal problems that carried over onto the set. After I had left the show, there was a big contract dispute and I was told that Fred was the instigator behind the trouble that followed. He convinced Ernest and Haywood to join him in a strike for more money. Eventually, the producers simply had enough of the boys' antics and they closed the series down."
Read and watch more...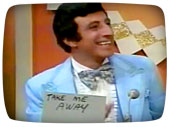 1970s Phenomenon : The Gong Show
Chuck Barris was responsible for some of the most popular programs of the sixties, primetime and daytime hits like 'The Dating Game' and 'The Newlywed Game'. These pseudo-game shows fed off of an individual's willingness to do anything to be on television, 'The Gong Show' would take that premise a step further. ABC bought the show for nighttime syndication, to debut in the fall of 1976.
Read and watch more...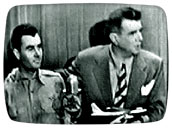 Enola Gay's In The Military
FROM 1950: The next time you're watching Jackass or Fear Factor or some sports stunt show, and you see a guy jump a car, set himself on fire, eat a bucket of worms or whatever, think about Col. Paul Tibbetts - who took off in a 1940's era airplane, flew it over the ocean with the biggest bomb ever made shoved up his ***, dropped that mega-bomb on target and - here's the best part - made it back alive! And by doing so, he ended a World War.
Read and watch more...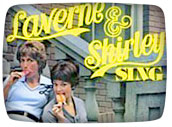 They Made an Album?!?
Yes, most of us are already aware that the likes of William Shatner, John Travolta and various "Brady" kids have all had their dreams of musical greatness and have all put out albums of their warblings at one time or another. But… they are far from alone in the world of surprising others who have also attempted to parlay their notoriety or fame in one field into the world of the recording arts.
Read and hear more...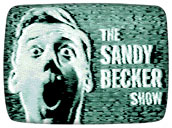 Sandy Becker!
"Anyone who grew up in New York in the 50's and 60's had to know Sandy Becker. He shaped a lot of our personalities. Along with Hambone, Norton Nork, and The Old Professor, I remember his lovable puppets, Geeba Geeba and Marvin Mouse. Sandy Becker was one of a kind. He really seemed to care about his audience and about the welfare of the younger generation. We could sure use a Sandy Becker today."
Read and watch more...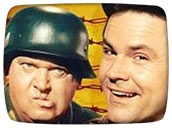 Classic TV on DVD - Archived Reviews!
NEW:
Tom Jones, Twin Peaks, Stargate Atlantis, Voyage to the Bottom of the Sea, Dallas, Men Behaving Badly, Captain N, Hootenanny, ER, Wanda Sykes, Adventures of Superman, Battlestar Galactica, F Troop,
and so many more hot DVD releases.
And they're all deep discounted - for you!
Read more...
Classic TV Shows on DVD?
An extensive catalogue of every classic program available on DVD! See what's available today - with big discounts for you!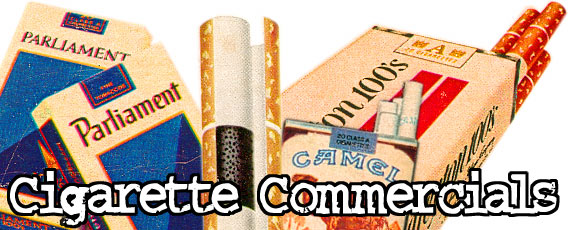 ---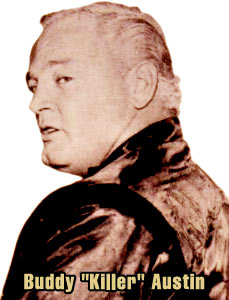 1980's TV Wrestling - Greats and Near Greats!
NOW WITH ADDED RARE VIDEO!
John Hitchcock's look back at the heart of Mid-Atlantic Wrestling - with grapplers known and unknown. Wahoo McDaniel! Ric Flair! Dusty Rhodes! Jim Cornette! Magnum TA! Buddy "Killer" Austin! Johnny Weaver! Johnny Valentine! Harley Race! Dick Murdock! Jimmy Garvin! Nikita Koloff!
Have you ever heard of these guys?!?
Read and watch more...
---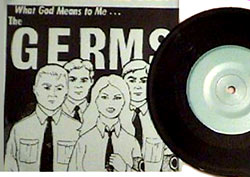 1980's PUNK ROCK
In the early-eighties, young people in Los Angeles were flocking to makeshift clubs in droves to see new, up and coming bands. Live new music, not DJs, was what they craved. These writings provide a sketchy look at the underground club scene in Los Angeles during the time that groups like X, Missing Persons, The Go-Go's, The Minutemen and Wall of Voodoo entered the public consciousness.
Read and see more...
'TVparty is hands down the
best site on the Web for classic TV.'
- Discovery Channel
Please consider a donation
so we can continue this work!

OF INTEREST TO CLASSIC TELEVISION LOVERS!

Be entertained from the comfort of your TV's armchair after you review the best Canadian Online Casinos at CasinoQuest.ca.


This great new oral history of the Go-Go years in Las Vegas and beyond is no gamble.
TELEVISION, ENTERTAINMENT, TV DATING, GAMES, & CABLE TV:

Lot of the people who don't know much about gambling, they opt for playing slots. If you are at home watching TV and want to play slots, then take a look at realmoneyaction.com for real money slots.

Game Show Bloopers
Hilarious outtakes and blunders from The Dating Game, The Newlywed Game & more!

TV Shows on DVD
Classic TV to go!

The Golddiggers
of Las Vegas!
Their casino showroom career was no gamble!

www.mastersthesiswriting.com dissertation services for getting PhD and Master degrees
TVparty! is CLASSIC TV
Our 20th year online!
NEW SECTION:
More Modern TV Shows!

NEW! TVparty Classic
Television Blog!
Welcome to TVparty.com the internet's premier classic TV Web site featuring your favorite television shows from the golden age of entertainment!
Amazon Prime - unlimited streaming of your fave TV shows and movies!
Get your FREE 30 Day Trial!
---
MORE CLASSIC TELEVISION:
Gene Roddenberry
1950's TV Shows
1960's Classic Television
1970's Variety Shows
Classic Local TV Shows
Saturday Morning TV
I love Time To Break
Our huge catalog of
Classic TV Shows on DVD
Now you can own your favorite classic television programs!
---
Classic TV on DVD!
- I'm Dickens He's Fenster
- Designing Women Season 5

---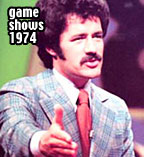 FEATURED CLASSIC TV
GAME SHOWS:
Hollywood Squares
TV's Greatest Games! Remember the game show boom of the 1970s? We have all your favorite shows!
TV Shows on Blu-Ray
TV never looked so great!
---
TV Blog: Will Ferrell Old Milwaukee Beer Commercials / Classic TV Promos / Ed Wynn / Silent Star Marion Mack / Rudy Ray Moore / Natalie Wood Mystery / What I'm Watching / Auditioning For Game Shows / Louie / George Reeves Suicide / Dark Shadows / Tommy Bond / Discovered George Carlin Routine / John Wayne Loves America / Kenneth Williams / Filthy Rich /2 Questions with Kathy Bates / Sonny & Cher Outakes / My Mother the Car / 1973 CBS Fall Shows /1970's TV Game Show Fails / Vivian Vance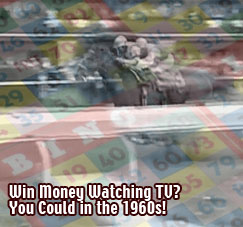 TVparty! Advertising
Privacy Policy
---
- Voyage to the
Bottom of the Sea
---
---
OTHER TV ODDITIES
Saturday Morning Serials
1970s TV Shows
Gene Roddenberry
After Star Trek
Camp Runamuck
---
COMIC BOOKS ON TV
---
"A twisted walk
down memory lane!"
- Sharon Edry, TV Guide
"Top Five Sites! Interviews and articles... are must reads."
- London Sunday Times
"It's too good to be true. Put together by Billy Ingram, TVparty.com has gossip, scandal, sex, singing, dancing, action, drama and celebrities with their 'original parts.''
- LA Times
"An ingenious tribute that elevates the TV past to artlike proportions. Site guru Billy Ingram has compiled features both over-the-top and museum worthy, blissful nostalgia for those born in the '40s or the '80s." A+
- Entertainment Weekly
"Get the inside scoop on all your favorite classic TV shows at TVParty."
- USA Today