Your favorite classic television shows from the golden age of TV!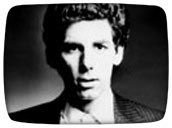 Fridays
For a brief time in the early 1980s, as the Carter administration gave way to the Reagan era, Melanie Chartoff, Bruce Mahler, Larry David and Michael Richards were part of an industrious ensemble on Fridays, along with Darrow Igus, Mark Blankfield, his wife Brandis Kemp, John Roarke and Maryedith Burrell. Known primarily for two things - as a copy of Saturday Night Live and for a riotous appearance by Andy Kaufman - Fridays was so much more than that.
Read more...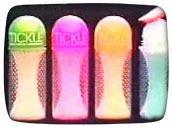 Classic Commercials for Women
From the very beginning of the ad age, women became a key strategic focal point for advertisers. The polyester decade in particular played host to some of the most memorable and wildly successful ad campaigns of all time. All too often, early TV advertisements aimed at "the weaker sex" were condescending and simplistic. The women's movement in the sixties was one factor leading advertisers to rethink the methods they were using to reach an increasingly important market segment.
Read and watch more...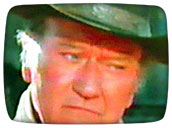 How John Wayne used TV
A longing look at the legend's last years. His TV appearances, battles with cancer, the last great films and how the Duke faced death head on. "On location in Durango, Mexico, he amazed me," film producer Hal Wallis stated. "Even though he was functioning on one lung and had a terrible scar running down his back, he showed no sign of illness or weakness. He did this own riding, roped in steers, rounded up cattle, and handled the fight scenes without a double. Only occasionally, in high country, was he short of breath."
Read and watch more...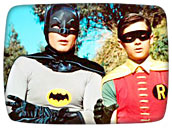 Batman's Batmania!
Together with screenwriter Lorenzo Semple, Jr., executive producer William Dozier crafted a show that could be enjoyed by adults as well as kids. Batman debuted on January 12, 1966 on ABC and within the first few weeks, the telecast was attracting fifty-five percent of the viewing audience, with a surprising two-thirds over the age of eighteen.
Read and watch more...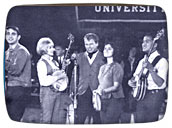 Hootenanny!
Picture this: about two hundred 18-23 year olds sitting in a semi-circle on the floor, digging the latest tunes by artists who sing and play acoustic instruments, while cameras tape the whole shebang for home viewers.
"MTV Unplugged?" Nope, it's Hootenanny, the ABC-TV series that capitalized on the popularity of folk music during the early 1960's. If it's remembered at all today, it's as the show that blacklisted Pete Seeger, a last gasp of McCarthyism that led to a boycott by Bob Dylan; Joan Baez; Peter, Paul & Mary; The Kingston Trio - practically every folk act that meant anything to the masses.
Read and watch more...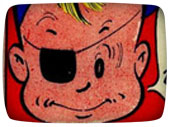 For The Love of (Bazooka) Joe!
I always loved the Bazooka Joe characters. I was a little horrified some years ago--was it in the 1990s?--when I unwrapped a piece and the cartoons had CHANGED. Gone were the familiar designs, replaced by some odd nouveau version of the Gang. Why, I thought, if Bazooka had finally gone to the fun extent of creating some new adventures, had they not hired an artist who could draw in the classic style?
Read and watch more...