1970's Teen Idols:
Whatever Happened to
The Hudson Brothers?
by Billy Ingram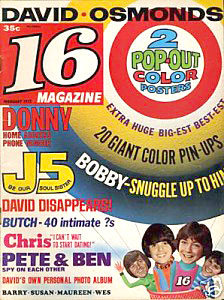 Back in the early-1970s Bobby Sherman, David Cassidy, The Jackson 5 and Donny Osmond were America's top pop idols. There were also the second tier teen stars with bright eyes, girlish hair and white teeth frantically reaching out for approval from the covers of Tiger Beat and 16 magazines.
Jack Wild, Jan-Michael Vincent, Butch Patrick, Leif Garrett, Andy & David Williams, Rick Springfield, Brandon Cruz, Trent Lehman, Mike Lookinland - even Jonathan Frid (TV's Barnabas Collins) were offered up in innocently provocative full color pin-ups for teen girls to tear out and tape to their bedroom walls.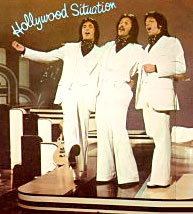 The Hudson Brothers were part of that wave of teenybopper dreamboats thanks to a summer variety series in 1974 followed by a Saturday morning show that fall and a minor hit single, 'So You Are A Star'. You can read all about The Hudson Brothers here and watch clips from their shows.
Riding the Tube I discovered an interview with one of the Brothers, Brett, talking about his moment in the sun. He has a refreshing take on fleeting fame and the Brothers' friendship with John Lennon.
In another portion of the interview Brett Hudson expresses his gratitude for having worked with so many nice people in the industry. In a time when bitterness and slagging off your past associations is epidemic it's encouraging to hear someone's positive take on show business.