'TVparty is hands down the best site on the Web for classic TV.'
- Discovery Channel
Past TV Blog Entries: RESCUE KITTY GOES NUTS! /Filthy Rich / Police Squad / Christmas Blog / Lost Christmas Specials of the 50s & 60s / 1970 TV Shows / Strother Martin / Joya Sherrill / Super Circus / 1950's The Big Show / Saturday Morning TV Memories / Hilarious Outtakes / The Smothers Brothers Revisited/Thanksgiving TV Shows / Thanksgiving Day Parade TV History / Thanksgiving TV Cartoon Specials of the 1970s /WPIX Thanksgiving Day TV Specials / Christmas Specials / INTERVIEW WITH DARIN BROOKS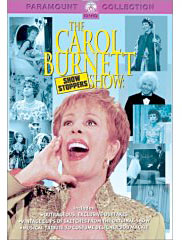 Classic TV
shows on DVD
TV Blog / Television Blog / Christmas Blog / 2010 TV Shows / Classic TV / I Love Lucy / Television Shows / TV on DVD / TV Shows on DVD / Prime Time TV / Television Blog/ TV Show Reviews / TV Shows on DVD Reviews / TV DVD Reviews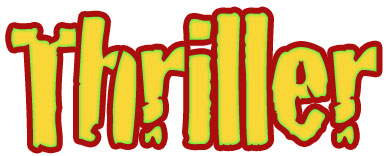 by Cary O'Dell


Brian Clemens is one of the UK's most beloved and prolific screenwriters. Along with his career-defining work as one of the primary scripters for the series "The Avengers" and for "The Protectors," "The Persuaders" and "Danger Man," Clemens also provided scripts for such British TV series as "The Professionals," "The New Avengers" and "The Invisible Man" as well as for the US's "Diagnosis Murder" and "The Father Dowling Mysteries." For the big screen, Clemens either wrote the original scripts or the screen treatments for the films "The Watcher in the Woods," "See No Evil" with Mia Farrow and the well-regarded thriller "And Soon the Darkness" starring Pamela Franklin.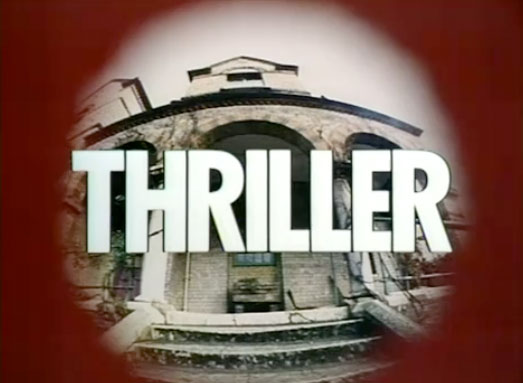 The famous "fish-eye" opening title from ATV's "Thriller" series
From 1973 to 1976, Brian Clemens was the sole source writer/creator for a too-long-obscured series of inventive made-for-TV thrillers titled, appropriately enough, "Thriller." Not to be confused with Boris Karloff-hosted series of the 1960's, this "Thriller" was produced in England by ATV, with partial funding from the US's ABC network. Forty-three episodes were produced, rather quickly and relatively cheaply. Regardless, however, they have, collectively, withstood the test of time. And though the sadly outdated 1970s clothes and hair styles worn by many of the cast members have given some eps a certain outré patina, the brilliance and ambition of Clemens's plotting more than makes up for any dated visuals.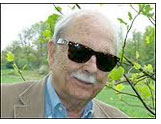 Brian Clemens
Thematically these short dramas (each are usually only a bit over an hour in length) are best described as Hitchcockian in nature, not so much in terms of the master's various feature films but in term of Hitch's successful 1950's and '60's TV series "Alfred Hitchcock Presents." That series with its reserved approach to crime and violence and its variety of anti-heroes and trick endings seems to be "Thriller's" most practical precursor, though the Clemens's series also owes a little something to the collective works of O. Henry, Edgar Allen Poe, and Agatha Christie.
In order to make the series more appealing to US and international audiences, ABC insisted that mainly American actors be cast in show's leading roles. To that end, Barbara Feldon appeared in the series's kick-off episode, "Lady Killer." Other US talents who took part over the years include: Carroll Baker, George Chakiris, Edd Brynes, Susan Flannery, Lynda Day George, Christopher George, George Maharis, and Darlene Carr. Pamela Franklin, Joanna Pettet and Bradford Dillman appeared in two episodes each and Gary Collins and the aforementioned Donna Mills had parts in three "Thriller" episodes.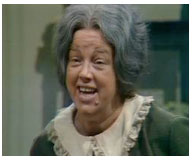 Diana Dors as she appeared in "Nurse Will Make It Better" (US titles: "The Devil's Web" and "Night Nurse")
The use of American actors however did not mean that British performers were neglected. During "Thriller's" run, the series also provided roles to Diana Dors, Linda Thorson, Helen Mirren, Robert Powell, Dyree Dawn Porter, Hayley Mills, John Nolan, Judy Geeson, Ingrid Pitt, Denholm Elliott, Ian Bannen, Tom Conti, and Bob Hoskins.
Along with their stable of actors, the "Thriller" series is also famous for a few key, reoccurring elements. The series's music, especially its startlingly opening theme by Laurie Johnson (who also composed music for "The Avengers") has, like the themes to "Dragnet" and "Mission: Impossible," long outlived its original usage. The show has also been celebrated for its pre-credits, start-of-show "hooks," short scenes (frequently stylized and careful as to no show anyone's face) designed to confuse and tantalize the viewer right off the bat. Finally, perhaps best remembered of anything related to "Thriller," is the show's distinctive opening logo and credits. Made with the use of a "fish-eye" lens, a distorted circular central image is ringed in red. The result is something disturbing and ever so slightly surreal, perfect for the macabre stories that are about to follow.
Certain themes are also revisited throughout. Though most "Thrillers" focus on issues of crime and murder, a handful delve into issues of the supernatural. This is certainly the case for such installments as "Spell of Evil" with Diana Cilento dabbing in the black arts; "Nurse Will Make It Better" (known in the US under the titles "The Devils Web" or "Night Nurse") which features Diana Dors in a vivid performance as a nurse with ties to the devil; and the installment "Someone at the Top of the Stairs" which featured Donna Mills and Judy Carne as residents of a spooky London boarding house. The topic of blindness (with Clemens explored in the theatrical film "See No Evil") is highlighted in two "Thrillers"—"The Next Voice You See" (US title: "Look Back in Darkness") and "The Eyes Have It." Mental illness is touched upon in "Only a Scream Away" and "Screamer"; and serial killers exist in "The Colour of Blood" (US title: "The Carnation Killer") and "Kiss Me and Die" (US title: "The Savage Curse").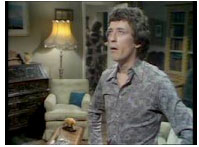 Robert Powell as he appeared in "Thriller's" first story "Lady Killer" (US title: "The Death Policy"); it co-starred Barbara Feldon
As with any long-running series, some seasons and some episodes of "Thriller" are better than others. Some critics have carped that some stories seem to be derivative. And, true, the episodes "Murder Motel" and "Night is the Time for Killing" (US title: "Murder on the Midnight Express") owe some of their inspiration to "Psycho" and "Murder on the Orient Express," respectively. But, regardless, each is provided with enough originality on their own to ultimately prove to be satisfying stand-alone entertainments.
Besides, for every book or movie plot "Thriller" supposedly copies, many installments prefigure a goodly share of future filmed stories. "One Deadly Owner" (spoiler alert!) predates Stephen King's "Christine" and the first season's "Possession" bears more than a little resemblance to the movie "What Lies Beneath" from 2000.
Some viewers might also be troubled by the production values of the series; as is typical with much British TV production, interior scenes are shot on video, exteriors are shot on film. The visual incongruity back and forth can, at times, be jarring. But I would argue that the use of video plays well for the work. It lends the goings on a real life –ness that only adds to the eeriness of the stories.
Furthermore, another potential downfall of the series actually ends up being one of its strengths. For some installments, the majority of the action is primarily confined to just one set; this is true in the episodes "Come Out, Come Out, Wherever You Are" and "The Next Voice You See" (US title: "Look Back in Darkness"). With their stories shot like stage plays, the episodes should be boring and rigid and the antithesis to the power and possibilities of TV. But, for these works, it works, adding an interesting extra element of claustrophobia to the proceedings.
At their very best, episodes of "Thriller" are some of the most wonderfully surprising, inventive and suspenseful examples of episodic TV ever put forth. Installments like "Screamer," "I'm the Girl He Wants to Killed" (considered by many the best of all the episodes), "In the Steps of a Dead Man," "Once the Killing Starts" and "The Fear is Spreading" cannot be touched or topped by many other small screen—or even big screen—psychological thrillers.
Shortly after their original airing in England over the nation's ITV channel, the "Thriller" series was imported into the US for showing as part of "ABC's Wide World of Entertainment." "Wide World" was a loosely organized program that aired choice reruns, original comedy specials, concerts and other British programming. It was the network's late-night alternative programming to Johnny Carson's dominate "Tonight Show" over on NBC.
Beginning in 1978, the films began to be offered to local stations for airing as stand-alone TV movies. Some stations bought all or most of the episodes, crafting their own ad hoc "Thriller" theaters which they aired on a weekly basis. Other stations showed them as one-offs.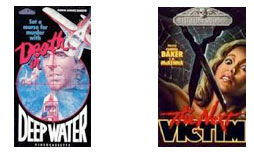 Examples of the cover art for two of the US video releases of "Thriller": "Death in Deep Water" starring Bradford Dillman (left) and "The Next Victim" with Carroll Baker.
Later, a handful of the films were also distributed on VHS home video. Some of the titles issued included "Death in Deep Water" with Bradford Dillman, "Cry Terror," "I'm the Girl He Wants to Kill," and "In the Steps of a Dead Man." Regretfully, for their individual video packaging, the films were stripped of their well-regarded fish-eye openings and often hobbled with distracting, unrelated and poorly made open credits sequences. Thankfully, when A&E home video decided to release a DVD set of season one of "Thriller" in the US about three years ago, they fully restored each installment's trademark opening image and theme music.
Under any incarnation or with any wraparounds, "Thriller" remains a worthy and too often undersung made-for-TV achievement, a further proof of the creative genius of Brian Clemens.
Hit Shows of the Seventies: Hitchhiker's Guide to the Galaxy / Gene Roddenberry in the 1970s / 1977-1978 Superhero & Science Fiction TV Shows / Funniest SNL Skit Ever! / Prisoner: Cell Block H / Why John Amos Left Good Times / Reviving Match Game / How Betty White's 'Happy Hommaker' Came About / Remembering Cindy-Williams / Creating The Rockford Files / TV Dads Talk Sex & Fatherhood / TV Shows We Watched 50 Years Ago / How Maude Came About / Rare Audio of Bette Davis' Broadway Bound Flop 'Miss Moffat' / Orson Welles' Last Interview / Remembering Ed Asner / Bruce Vilanch on Writing for Donny & Marie / Writing For Fernwood 2 Night / Kris Kristofferson vs Barbra Streisand on A Star Is Born? Kinda... / Remembering Gavin MacLeod / Cher Reviews Her Iconic Outfits Since 1965 / Best Columbo Episodes / Star Maidens Sci-Fi Series / Interview with Cindy Williams (Lavern & Shirley) / One of the Most Controversial Episodes of All In The Family / Outside Chance / The Night Johnny Carson Broke Down / Gavin MacLeod on His MTM Castmates / Norman Mailer & Muhammad Ali / Charles Nelson Reilly Flops on Broadway / Chuck Norris vs Eva Gabor / Dear Detective / Dirty Sally / The Protectors / Chevy Chase Talks Hollywood Cocaine Parties / 1977 Season Show Openings / Love Boat's Oscar Winning Guest Stars / Henry Fonda's 4 Favorite Films / Tom Snyder Interviews Star Trek Cast & Harlan Ellison / The Corner Bar / Tim Conway's 'The Dentist' Sketch / Henry Winkler on His Happy Days Audition / Patrick Duffy of Dallas Interview / Time Express / Wonder Woman Leaves Paradise Island / 1972-73 TV Season / George Burns on the Carson Tonight Show in 1989 / Best Season of Dallas Ever? / Cloris Leachman Remembered / Ken Berry Interview / Why Barney Miller Ended / Vivian Vance Almost Joined the Cast of Rhoda / Marilu Henner Talks About Andy Kaufman / Cher on Mike Douglas 1979 / TV Show Book Tie-Ins / 1972 Jackie Robinson Interview / Dr. Strange 1978 TV Movie / Kathy Garver Interview / Space: 1999 / Paint Along with Nancy Kominsky / Mary Kay Place Albums of the 1970s / The Supremes - Mary Wilson vs Diana Ross / When Bruce Dern Killed John Wayne / 1974 Tom Snyder Our Gang Special / Remembering Ken Berry / Bruce / Caitllyn Jenner? / Billy Crash Craddock Interview / Melissa McCarthy Almost Quit Acting Days Before Landing Gilmore Girls / Bar Rescue's Wildest Customers! / Alex Baldwin On His TV and Film Roles / Ray Charles' BIG Problem With TV / Top Ten Sitcoms of the 1970s / James Cameron Made No Money for Titanic / Ed McMahon Drunk on the Air! / Lucy Interviewed by Barbara Walters / Valerie Harper Cancer / Jeff Bridges Breaks Down His Iconic Roles / Dallas vs Eight is Enough / 1974 MAD Magazine TV Special - Never Aired! / When Lucy Got Fired / Partridge Family and Brady Bunch at Kings Island theme park 1972-73 / Awkward Talk Show Moments / Allan Blye Interview / Jack Benny's Last Tonight Show 1974 / Patricia Heaton's Audition for Everybody Loves Raymond / Ed Asner Interview / Norm Macdonald vs OJ Simpson / Tony Kornheiser Interview / Freddy's Nightmares TV Series / Emmy Award Multiple Winners / Nathaniel Taylor aka Rollo Lawson / Mary Kay Place Albums of the 1970s / That Girl & TV's Single Working Women / Can You Identify These Stars? / Betty White vs Joan Rivers / Paul Lynde's Greatest Hollywood Squares Zingers / Sonny Comedy Revue / Star Trek Animated / Dark Shadows / Hal Linden Interview / Dark Shadows Movies / Dark Shadows Novels / The Night Stalker / One of the Funniest Carol Burnett Show Skits Ever / Fred 'The Hammer' Williamson / Johnny Carson interviews Lucille Ball / Dawn Wells / Betty White : An Appreciation / Bette Davis' 2 Best Interviews 1971 / Barbara Eden Interview / Gavin McLeod / Spider-Man 77 / The Next Step Beyond / The Music Dark Shadows / 1970 TV Shows / Mike Connors Remembered / Mike Wallace, Virginia Graham & Jim Longworth / Dick Clark / Woody Allen Hosts Tonight Show 1971 / Carson Tonight Show / Alan Alda Interview / Jackie Gleason Show / 1973 TV Shows / Thriller / Post Modern Sitcoms / Elvis in Greensboro / Remembering Dick Van Patten / TV Dating Shows / The Jacksons TV Show / Fall Previews of the 70s / Lance Link, Secret Chimp / Star Wars Holiday Special / Alias Smith and Jones / 1977 Year in Review / Top Ten 1970-76 / The Rockford Files / All in the Family / Sam Hall (Dark Shadows) Interview / Actor Ed Nelson / Death of Archie / Battlestar Galactica / Wonder Woman / Network Jingles / Class of '74 / Happy Days / Good Times / Mr. Bill / Dinah! / Maude / Doris Day Show / Pamelyn Ferdin Interview / The Bicentennial Minute / Jingles & Catch Phrases of the 1970s / Early Cable TV 1970s / TV commercials for Women / TV Moms / Red Skelton / George Lindsay / Country Music TV Shows of the 1960s & 1970s / Betty White Show / Shirley Jones Interview / Tom Bosley / Rodney Dangerfield / How Sanford & Son Ended / Sanford & Son Spin-Off Grady / Great Memoirs / Virginia Graham Show / The "N" Word on TV / 10 Classic Comedy Routines You Have To Laugh At Before You Die / Hollywood Squares / 1970's Teen Idols & The Hudson Brothers / TV Stars with 3 Hit Shows / The Rookies / Unsold Pilots / Jackie Cooper / The Good Guys / Match Game / Make Room For Granddaddy / Mannix & Gail Fisher / Bette Midler in the 1970s / Bonus 1970's Stuff: Silent Star Marion Mack / Biff Burger / 1970s Fast Food Chains / Latin Casino / Beverly Hills Supper Club Fire / 1970's Daytime Talk Shows / The Fess Parker Show / Brady Bunch Sex Dungeon? / Love, Loss & What I Watched
THRILLER
TV on DVD/ /Holiday Specials on DVD
TV Commercials on DVD
TV Shows on BLU-RAY
Everything you're looking for is here: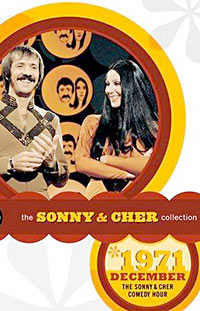 TV Blog / Classic TV Blog /Classic TV / I Love Lucy / Television Shows / TV on DVD / TV Shows on DVD / Prime Time TV / Television Blog/ TV Show Reviews / TV Shows on DVD Reviews / TV DVD Reviews