CBS 1973 TV Shows
by Billy Ingram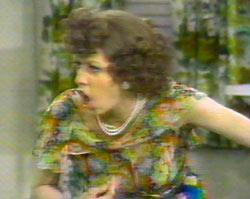 CBS - 1973-74 FALL SEASON
Some of my favorite TV shows of all time aired in 1973, many of them on CBS which was the number one rated network that year. Here's the CBC fall preview for that year - "This Year Like Last Year, the Best is Right Here, on CBS" was their not-so-catchy slogan. Besides multiple returning hits, CBS had a great year in 1972-73 with several top-rated, high quality shows debuting that season.

RETURNING COMEDY SHOWS
(I'd happily watch any of these sitcoms today)
All in the Family - Season four, leading off the network's winning Saturday night lineup.
The New Dick Van Dyke Show - Third and last season. I really liked this show, especially this year when the production moved to Hollywood and Dick became a soap opera actor. Hope Lange was wasted on this series, she had very little to do as Dick's wife.
The Sonny & Cher Comedy Hour - Last season for this top ten smash - the couple divorced so Cher got her own show on CBS and Sonny was banished to ABC.
Here's Lucy - The last year for Lucy. Did she quit or was she pushed?
The Mary Tyler Moore Show - Year four.
M*A*S*H - Year two, the series was very low rated the season before. CBS took a chance that the show would be a hit if it just got seen. Between All in the Family and Mary Tyler Moore the program zoomed from the bottom to the top of the ratings.
Maude - Season two, kicking off Tuesday nights.
Bob Newhart Show - Year two of one of the best sitcoms ever.
The Carol Burnett Show - Year seven.

NEW COMEDY SHOWS
Calluci's Department - Flop starring James Coco as a New York City unemployment office supervisor.
Roll Out - Military sitcom following Calluci's Department on Friday night with a predominantly black cast. One of the first casualties of the season. Roll Out was replaced by Good Times which became an instant hit.

RETURNING DRAMA SHOWS
Hawaii Five-O - Year six.
Medical Center - Year five.
Mannix - Of all of CBS's private eye shows this was the only one I watched. Mike Connors was so cool as Joe Mannix, riding around in his Plymouth 'Cuda 340 convertible. For some unknown reason, Paramount never released the series' first and last seasons into syndication.
Barnaby Jones - Second long-running CBS TV series for Buddy Ebsen after The Beverly Hillbillies. For someone to succeed in a drama after being so heavily type cast in a broad comedy was unusual to say the least. But that's how much folks liked Buddy Ebsen.
Cannon - William Conrad and CBS went way back, he played Marshall Dillon when Gunsmoke was a radio program.

PART TWO
(RETURNING DRAMA SHOWS)
The Waltons - Year two.
Gunsmoke - Year nineteen, the penultimate season.

NEW DRAMA SHOWS
Kojak - Big hit for CBS this year starring Telly Savalas, filmed in the streets of a bankrupt, dirty New York City.
The New Perry Mason - CBS unwisely re-cast the title role with Monte Markham thinking Raymond Burr was too old. They were wrong, Burr returned as Perry Mason in a series of highly rated TV movies years later.
Shaft - Richard Roundtree reprised his legendary film role but Shaft didn't make a ripple on TV with tamed down storylines and typical TV cop show plots.

Hawkins - Jimmy Stewart really wanted a weekly series for the money and stability it offered people like Lucille Ball. He tried several times and this was his latest failure, this time as a crusading lawyer. Why TV audiences didn't warm to the beloved film actor was a mystery.

CBS Movie - CBS scored big with their broadcast of Planet of the Apes this season, leading to a weekly series the next fall. Recent blockbusters being shown on TV was a relatively new phenomenon in 1973.

PART THREE
CBS Sports - NBA, Tennis, and golf were very popular on CBS in 1973.

Specials - Barbra Streisand, Ed Sullivan, Peanuts, Perry Como, Carol Burnett, and Carroll O'Connor all had specials on CBS in 1973. The Autobiography of Miss Jane Pittman was one of the finest tele-films of the entire decade.
CBS really was "easy on the eyes" in 1973!
---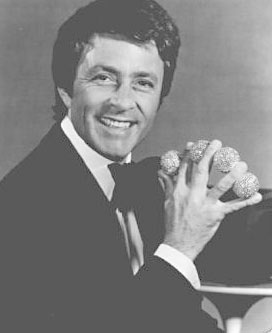 BONUS:
ON NBC - FALL OF 1973
There was a show that debuted in the fall of 1973 that I thought was pretty darn good called The Magician starring Bill Bixby, an actor previously seen on The Courtship of Eddie's Father.
The Magician was one of those lightweight Universal TV mystery shows (think Columbo) but the combination of filming at The Magic Castle in Los Angeles and the fact that Bixby actually learned the tricks he performed on the show made this production a standout. Granted, the magic tricks were nothing spectacular but I enjoyed the way Bixby's character would use slight of hand or flash paper to elude his captors - man, I wanted some of that flash paper! And the '73 Corvette with a phone installed was pretty nifty to this teen as was the trippy opening title sequence. (Read about The Magician.)
The first home video game console debuted in 1973 - the Magnavox Odyssey.