1972-73 Season's New Shows
by Billy Ingram
1972 may be considered the key year in a true golden age of television with so many memorable series that hold up well today, both comedy and drama.
Top rated shows include: All in the Family, Sanford and Son, Hawaii Five-O, Maude, The Mary Tyler Moore Show, Gunsmoke, The Wonderful World of Disney, Ironside, Adam-12, The Flip Wilson Show, Marcus Welby, M.D., Cannon, Here's Lucy, The Bob Newhart Show, Monday Night Football, The Partridge Family, The Waltons, and The Carol Burnett Show.
Even mediocre shows in the top 20 like Cannon and Ironside are enjoyable viewing. Cannon and Adam-12 were shot on location around the city of Los Angeles, I find them entertaining for that aspect alone.
1972-73 was one of the best years for the long-running western Gunsmoke in terms of scripts and ratings, a show that was almost canceled in 1968. An excellent spinoff, Dirty Sally, aired mid-season 1973-74 but lasted only a few weeks.
The three networks launched 25 new shows in the fall of 1972, many became big hits - Barnaby Jones, The Rookies, M*A*S*H, Maude, The Waltons, The Streets of San Francisco, King Fu.
The biggest flop of the season was ABC's expensive variety show, The Julie Andrews Hour, just about everyone had that show pegged as a hit. Another expensive dud was Anna and the King on CBS, a drama based on The King and I. The Paul Lynde Show fizzled big-time for ABC, one of the worst sitcoms of all time.
CBS had high hopes for The Sandy Duncan Show after Duncan scored big numbers the season before in Funny Face following All In The Family. When the sitcom was retooled and placed between M*A*S*H and The New Dick Van Dyke Show it proved ratings poison and was quickly removed.
M*A*S*H was nearly canceled in 1973 but CBS believed in its potential and stuck with the series (that rarely happened), slotting it between All In The Family and The Mary Tyler Moore Show where it ended the 1973-74 season at #4. Maude was a spinoff from All In The Family and proved just as popular.
Hec Ramsey, a western themed detective drama starring Richard Boone (Have Gun Will Travel), joined Columbo, McCloud, along with McMillian and Wife on NBC's Sunday Mystery Movie 'wheel.' Each program aired once a month. Hec Ramsey was one of the first television westerns set in the early 20th century but only 10 episodes aired over 2 seasons.
That concept was so popular NBC expanded the franchise with NBC Wednesday Mystery Movie launching 3 new rotating series, Madigan, Cool Million, and Banacek, all to lukewarm ratings.
THE 25 NEW TV SHOWS OF FALL 1972: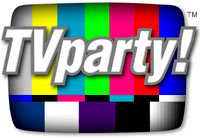 1972-73 TV Season
TV in 1972:
September 4 – The Price Is Right premieres on CBS. As of 2019, it is the longest running game show on American television.
September 9 – The Lawrence Welk Show opens its 18th season on location in Hawaii.
October 27 – The 5000th episode of Captain Kangaroo airs.
November 8 – Home Box Office (HBO) is launched, in Wilkes-Barre, Pennsylvania.
November 21 – In the second part of a two-part story which began the previous week, Beatrice Arthur's character, Maude Findlay, on the television sitcom Maude, decides to go through with an abortion, in a move that shocked CBS executives and Maude advertisers. (Rue McClanahan made her first appearance as Vivian Cavender in this two-parter; she would become a regular cast member the following season.)