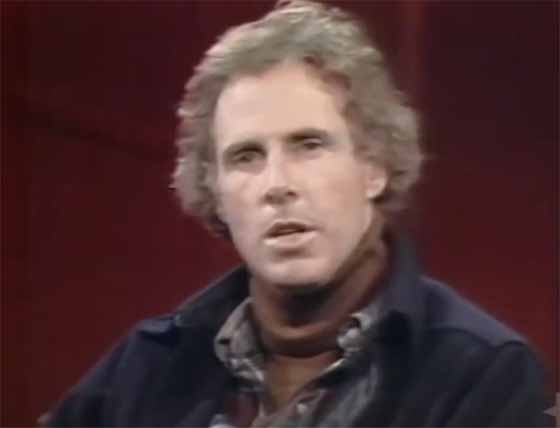 When Bruce Dern Killed John Wayne
By Billy Ingram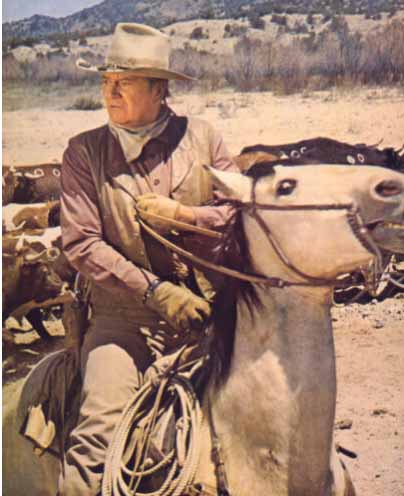 Of all the characters John Wayne, perhaps the greatest movie star of the 20th century, played, only one was killed in his motion picture career that really ignited after Stagecoach in 1933.
In The Cowboys, released in 1972, Wayne's character is brutally gunned down by Bruce Dern's character Asa Watts. In an interview with Dick Cavett, Dern explained what it was like to portray a villain that murdered America's beloved cowboy superstar.
"I did a little part in a movie called War Wagon about seven years before The Cowboys," Dean said. "And he had remembered me from that. And when I went to The Cowboys, he was aware that the long scene that we had before I killed him in The Cowboys, he was going to have to take some verbal abuse from me because it's set up that way. And I knew that I was going to have to come up with an all-time performance. Number one, to get through it, and number two, to let him know I really didn't like him."
Fact was, Dern looked up to John Wayne both as an actor and professional. "I do like him, I admire him," he said. "I think he's the most professional actor I've ever worked with. And he loves acting, and he loves movies, and he'll die in the saddle, and there's something to be admired in that. There are other things that I don't admire as much…
"He had just done an interview on Playboy that was very controversial. He said some really outrageous things. And we had an actor in the movie, Roscoe Lee Browne, who wasn't as upset as I thought he should have been about some of the things that Wayne had said. And I let him know that I read the article just before we went into rehearsal. Now there's not going to be any improvising with John Wayne. I mean, the script says, he says that, and if you say something else, he says, 'Hey, where does it say long hair says this? Where does it say the up and coming young man says that he doesn't like me?'
His ploy worked. "I got to him," Dean said. "And after we had done the scene, he said to me, 'What is it? I mean, what did I do wrong?' I said, 'You didn't do anything wrong.' But I said, 'Until I pull a trigger on the gun tomorrow (the shooting part was the end of it),' I said, 'I just can't get out of the mind some of the things that you've said about people, and the way you've behaved in certain situations that I've seen.' And I just kept dealing on the negative things about him. I said, 'I don't like the bully aspects about you, man. And I just don't want to talk about it anymore. And if you don't like it...' And I got a little hard with him, and I just walked.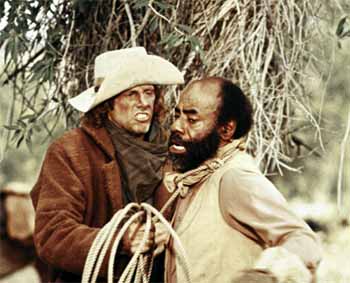 Director Mark Rydell was totally supportive of that tactic. "And Wayne understood it," Dean stated. "Because he understood that I had climbed the ladder as an actor and got to a certain point. And he knew that I was going to go on beyond the point I was at, in that film and everything. This is really not nice to say, but I got the feeling that he felt for me, what he wished his son had gone on to do. Patrick, the actor. Patrick wasn't as interested in acting as I was. Patrick played certain kinds of roles and didn't seem to be as dedicated to acting."
It was a risky ploy for the graduate of The Actor's Studio. "Guys like John Wayne can intimidate you so much and just cripple you," Dean said. "There are two things that are absolutely paralytic to actors when you go on a set, particularly if you're in your younger years in Hollywood. And that is, number one, the behind the camera intimidation. Which is never meant personally, but it's just guys reading newspapers, when you're crying your guts out, you know what I mean? Well, they've seen it all before, so they just do it, they don't mean it personally. And the second is, when a big, famous star treats you badly, or goes home before your close up, or something like that. And he's never like that. He and Bette Davis were the two aces, as far as that goes."
Watch the entire interview here: