'TVparty is hands down the best site on the Web for classic TV.'
- Discovery Channel
Past TV Blog Entries: RESCUE KITTY GOES NUTS! /Filthy Rich / Police Squad / Christmas Blog / Lost Christmas Specials of the 50s & 60s / 1970 TV Shows / Strother Martin / Joya Sherrill / Super Circus / 1950's The Big Show / Saturday Morning TV Memories / Hilarious Outtakes / The Smothers Brothers Revisited/Thanksgiving TV Shows / Thanksgiving Day Parade TV History / Thanksgiving TV Cartoon Specials of the 1970s /WPIX Thanksgiving Day TV Specials / Christmas Specials / INTERVIEW WITH DARIN BROOKS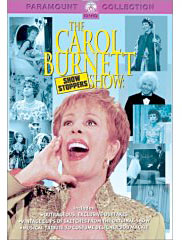 ShoutFactoryStore
Cool new web
series The Hive
Classic TV
shows on DVD
Shop Amazon's New Kindle Fire
TV Blog / Television Blog / Christmas Blog / 2010 TV Shows / Classic TV / I Love Lucy / Television Shows / TV on DVD / TV Shows on DVD / Prime Time TV / Television Blog/ TV Show Reviews / TV Shows on DVD Reviews / TV DVD Reviews
Ordering TV shows on DVD from the United Kingdom?
Shirley Jones: From Partridge to Playboy
by Jim Longworth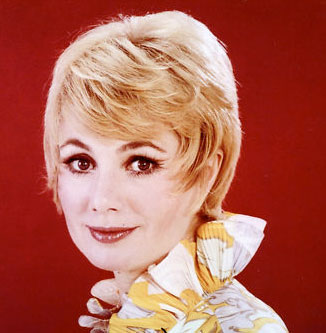 Back in 2009, I moderated a "Mother's Day Salute to TV Moms" for the Academy of Television Arts & Sciences. It was a great event except that Shirley Jones (on whom I have a huge crush) couldn't attend because she had a concert to give that night. I continued to stay in touch with Shirley and her husband Marty Ingels, and later that year when my wife Pam and I returned to L.A. we stopped by casa Ingels for a visit. Shirley couldn't have been nicer and Marty, (a comedy icon, promoter, and film producer) couldn't have been funnier. On the ride back to our hotel, Pam asked me what I thought of the full length painting of David Cassidy in Shirley's den. "What painting?" I replied in a daze. Pam said, "Well did you see her Oscar?" "No, I said". "It was on the piano" Pam said. "What piano?", I said. "Didn't you see anything?" Pam asked in an exasperated tone. "Yeah, I saw Shirley Jones", I said.

The fact is I was mesmerized by Shirley, and what healthy American male wouldn't be? This is the woman who two years ago at age 75 posed for Playboy. To my dismay, the photos were never published.

SJ: It was Marty's idea. He told Hugh Hefner that just because people age, doesn't mean they don't have an audience out there. I thought it was a great idea, but I told them up front that I wouldn't take all my clothes off. I said, "I'll show a little bosom and a little hip". Well, I was there for two days doing photography. Playboy had the best photographers, the best sets, they had me lying in bed with my legs crossed and in low cut attire. The photos were beautiful, but when Hef saw them, he said, "there's not enough body showing". I said, "That's all you're going to get".

Too bad, because I would have bought several copies. At any rate, Jones did achieve a lot of exposure during her four years on "The Partridge Family", but the hit show almost launched without her. That's because in the late 1960's it was uncommon and risky for Oscar winners (Shirley won in 1960 for playing a prostitute in "Elmer Gantry") to star in their own hit TV show. Only Walter Brennan ("The Real McCoys") and Ernest Borgnine ("McHale's Navy") had made the transition to the small screen and still maintained a successful film career.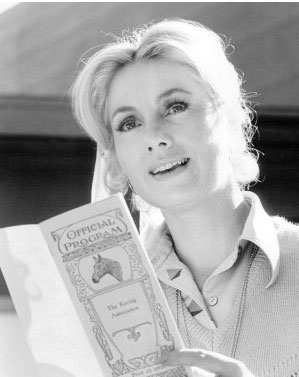 SJ: At the time I was told by agents and managers, and everyone else "Shirley, don't do a television series because if it is successful, you'll be that character for the rest of your life, and your movie career will be in the toilet". And they were right (laughs). But doing "The Partridge Family" gave me an opportunity to stay home and raise my kids. I had 3 small sons, and they were school age by then. I had taken them all over the world on movie locations, but I couldn't do that anymore. And I thought, "I've got to figure out a way to keep working, and still be at home with my family"

But even before taking on the role of Shirley Partridge, Jones' career had often been impeded by her striking beauty.

SJ: I wouldn't call it beauty. My looks are just the all-American girl, which is not very exciting for a lot of directors. Had "Elmer Gantry" not come along, I wouldn't have had a career because I was always type cast. I love to play against type, and I think I do a good job.

Critics agree. In recent years, Shirley has garnered kudos for her turns as a stern attorney on "Law & Order SVU", a sex starved girlfriend on "The Drew Carey Show", and a homeless drunk on "The Cleaner"

Even so, it is hard to hide Shirley's good looks, which, she points out, are all natural.

SJ: I've never had anything done, and I never would. I don't believe in it. If you age, then you age.

But Shirley never seems to age. Still, I wondered why at age 77 and financially secure, she continues to perform concerts all over the country, teach master's classes at major universities, and attend autograph signing events like the Western Film Fair in Winston Salem, NC (where she was honored for her work in such movies as "Oklahoma", "Two Rode Together, and "The Cheyenne Social Club").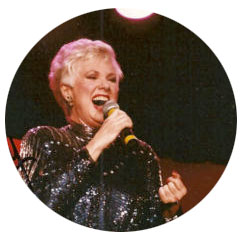 SJ: I still want to get out there and be part of everything. I've been doing autograph signings for a long time, and I find it fun, the fact that people are still interested in what I do and who I am.

In the meantime, Shirley and Marty are busy doing some good old fashioned Western pioneer work themselves. Seven years ago they purchased land in Fawnskin California just to protect the Big Bear Lake area from commercial development. In addition to providing a serene setting for the public to enjoy, the celebrity couple is also dedicating the park to the memory of those who lost their lives on 9-11. The newly landscaped Fawnskin project will have its official opening on September 11 of this year. I suppose it's only fitting that a natural beauty like Shirley would help preserve the natural beauty of the West. She's the cowgirl who never appeared in Playboy.

***

Jim Longworth is a television talk show host, columnist for YESWeekly, and author of the TV Creators series of books for Syracuse University Press
Hit Shows of the Seventies: Hitchhiker's Guide to the Galaxy / Gene Roddenberry in the 1970s / 1977-1978 Superhero & Science Fiction TV Shows / Patrick Duffy of Dallas Interview / Best Season of Dallas Ever? / TV Show Book Tie-Ins / Mary Kay Place Albums of the 1970s / That Girl & TV's Single Working Women / Star Trek Animated / Dark Shadows / Dark Shadows Movies / Dark Shadows Novels / Dawn Wells / Gavin McLeod / The Music Dark Shadows / 1970 TV Shows / Mike Wallace, Virginia Graham & Jim Longworth / Dick Clark / 1973 TV Shows / Thriller / The Jacksons TV Show / Fall Previews of the 70s / Lance Link, Secret Chimp / Star Wars Holiday Special / Alias Smith and Jones / 1977 Year in Review / Top Ten 1970-76 / The Rockford Files / All in the Family / Sam Hall (Dark Shadows) Interview / Battlestar Galactica / Wonder Woman / Network Jingles / Class of '74 / Happy Days / Good Times / Mr. Bill / Dinah! / Maude / Doris Day Show / Pamelyn Ferdin Interview / The Bicentennial Minute / Jingles & Catch Phrases of the 1970s / Early Cable TV 1970s / TV commercials for Women / TV Moms / Red Skelton / George Lindsay / Country Music TV Shows of the 1960s & 1970s / Betty White Show / Shirley Jones Interview / Tom Bosley / Rodney Dangerfield / How Sanford & Son Ended / Sanford & Son Spin-Off Grady / Great Memoirs / Virginia Graham Show / The "N" Word on TV / 10 Classic Comedy Routines You Have To Laugh At Before You Die / Hollywood Squares / 1970's Teen Idols & The Hudson Brothers / TV Stars with 3 Hit Shows / The Rookies / Unsold Pilots / Jackie Cooper / The Good Guys / Match Game / Make Room For Granddaddy / Mannix & Gail Fisher / Bette Midler in the 1970s / Bonus 1970's Stuff: Silent Star Marion Mack / Biff Burger / 1970s Fast Food Chains / Latin Casino / Beverly Hills Supper Club Fire / 1970's Daytime Talk Shows / The Fess Parker Show / Love, Loss & What I Watched
Shirley Jones
TV on DVD/ /Holiday Specials on DVD
TV Commercials on DVD
TV Shows on BLU-RAY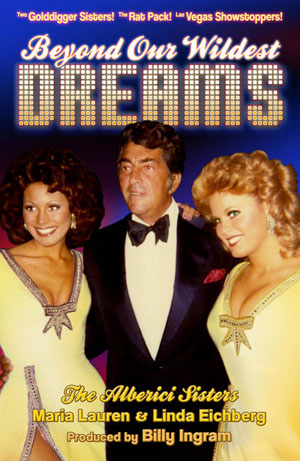 New book - Now On Sale!
Beyond Our Wildest Dreams - Facebook Page

Everything you're looking for is here: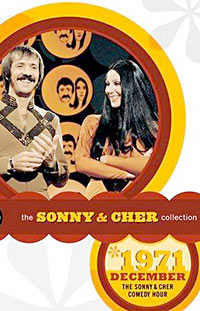 TV Blog / Classic TV Blog /Classic TV / I Love Lucy / Television Shows / TV on DVD / TV Shows on DVD / Prime Time TV / Television Blog/ TV Show Reviews / TV Shows on DVD Reviews / TV DVD Reviews