'TVparty is hands down the best site on the Web for classic TV.'
- Discovery Channel
Past TV Blog Entries: RESCUE KITTY GOES NUTS! /Filthy Rich / Police Squad / Christmas Blog / Lost Christmas Specials of the 50s & 60s / 1970 TV Shows / Strother Martin / Joya Sherrill / Super Circus / 1950's The Big Show / Saturday Morning TV Memories / Hilarious Outtakes / The Smothers Brothers Revisited/Thanksgiving TV Shows / Thanksgiving Day Parade TV History / Thanksgiving TV Cartoon Specials of the 1970s /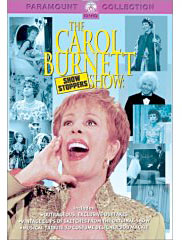 ShoutFactoryStore
Cool new web
series The Hive
Classic TV
shows on DVD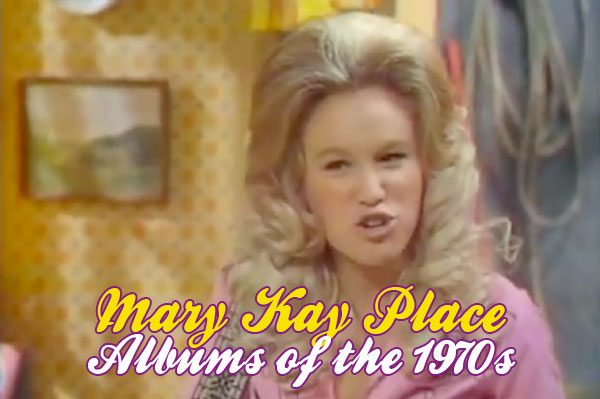 MARY KAY'S PLACE IN MY HEART
by Billy Ingram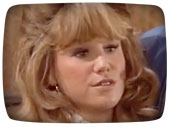 Mary Kay Place was one of a handful of stars who made television worth watching in 1976-77. As the second banana on the weeknight syndicated soap opera satire Mary Hartman Mary Hartman (Jan. 1976-May 1977) she walked away with the series in the same way Flo stole Alice out from under Linda Lavin.
Place's character, dippy aspiring country singer Loretta Haggers, was one of TV's symbiotic moments - bright script writing brought to vivid life by an actress perfectly suited to her role. Portrayed with a hesitantly sweet but staggering niavete, every scene was rich with comedy gold when Loretta was in the mix. So much so that Mary Hartman herself became irrelevant to the series; star Louise Lasser dropped out after a year and change. (It's a lot more complicated than that but let's move on.)
With the show at its peak of popularity in 1976 Mary Kay Place recorded an album, 'Tonite! At the Capri Lounge, Loretta Haggers' produced by Brian Ahern. The LP was nominated for a Grammy Award, reaching # 6 on the Country album charts; the single, "Baby Boy" written by Ms. Place, reached #3.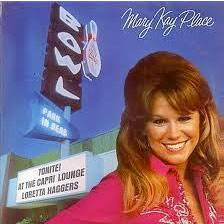 "Baby Boy" had quite a bit of crossover play because of the TV tie-in and because Country artists were beginning to invade the pop charts in a big way in 1976, a year that included massive hits like Glen Campbell's "Southern Nights"; "Don't It Make My Brown Eyes Blue" by Crystal Gayle; "Here You Come Again" by Dolly Parton; and "You Light Up My Life" from Debby Boone.
This was a period of transition for Country acts in general, touring and hard living seemed to be wearing out veterans like Jerry Lee Lewis and George Jones. Newer, slicker acts wanted to distance themselves from the Nashville twang so this album wasn't exactly embraced by the Country music establishment. At least that's my recollection.
While 'Tonite! At the Capri Lounge, Loretta Haggers' was marketed as a send-up of country music the songs were all solid, pristinely produced. Dolly Parton sang background on at least two cuts, "Good Ol' Country Baptizin'" (below) and "All I Can Do", a Parton original. Emmylou Harris, Anne Murray and Nicolette Larson all sang backup on various tunes as well.
You Tube, at one point, had the entire LP, it's since been deleted but it was great to hear it again. "Vitamin L", again written by Mary Kay Place, was the second single from the LP which only got limited play, limping to # 77 on the country charts. Mary Kay delivered a particularly tender vocal on track three, "Streets Of This Town (Ode To Fernwood)", a haunting echo of the hushed angst that hung in the mid-1970s atmosphere. A week after re-listening to this album this is the melody that stuck with me..
Producer Brian Ahern was most well-known at this time for his hit LPs with Anne Murray and Emmylou Harris.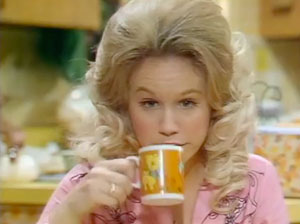 Overall I enjoyed this disc much more today than I did when it was released. I doubt I gave it too many listens back in the day, I'm sure others dismissed it out of hand as well, but it's quite a bit more sophisticated than most of the mainstream Country albums of the time. It's authentic in a modern sense - slick but with an innocent edge that the actress was adept at conveying on television. And the girl could sing.
By any reckoning this album was a triumph for Mary Kay Place. Her follow up release in 1977, "Aimin' To Please", was an obvious attempt to position the actress as a serious musical artist. The result was drenched in the syrupy slickness that defined Country LPs of the period but possessed little of that lighthearted charm the first recording radiated. "Don't Make Love" from the LP illustrates that perfectly.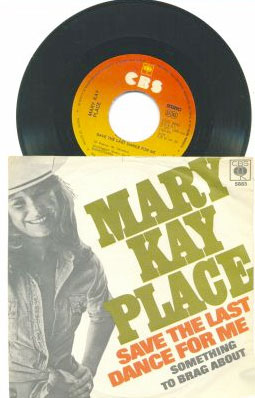 The second album's "Something to Brag About," a duet with Willie Nelson, earned the pair a minor place on the Country music charts - leading up to Mary Kay Place hosting Saturday Night Live with musical guest Willie Nelson on December 10, 1977.
(PICTURED: a European released single.)
Year three was when key members of the SNL cast were spreading their wings. And by spreading their wings I mean partying like maniacal rock stars. Belushi was barely making it through rehearsals some weeks with doctors on hand backstage to get him ready when the red light went on.
Mary Kay's was the next to last episode filmed before the mid-season break, the writers and cast were teetering on exhaustion. (The next production was the notorious "Anyone Can Host" episode with Elvis Costello - and the one before this was an uncomfortable mess hosted by Buck Henry. That said, the first episode after the Christmas break might be the best ever.)
Mary Kay Place starred in one of the seminal SNLs of the 1970s with plenty of first season style weirdness, some improvs, a host desperate to make it work, all coalescing around the nascent elements that came to define the show over the next two seasons.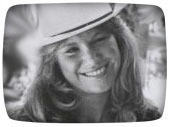 Some sketches, like the opening and a long musical parody, didn't quite ignite but they were funny enough to those of us watching at home, stoned with friends. "Lord, let it be tens and not fives" became a catch phrase around our group. Comedy guest Andy Kaufman killed, Weekend Update with Dan Aycroyd was hilarious, and this was Gilda Radner & John Belushi at their height.
The duet with Mary Kay Place and Willie Nelson, "Something to Brag About", would be her next and last single. The number falls flat at the beginning, Willie appears to be completely obliterated. (Folks, ever want to know what someone looks like when they are coked up but trying to appear sober? Watch Willie Nelson here.) But once Mary Kay gets going the number sails, at least as high as it can with one wing. "Something to Brag About" was actually a cute little song that caught on in a minor way.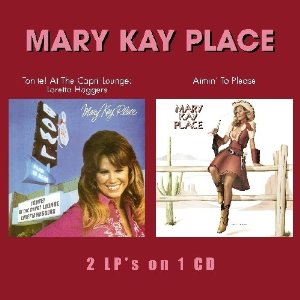 Mary Kay Place recorded one more album in 1979, "Almost Grown", it was unreleased until 2011. The production sported an all-star ledger of 1970s recording artists participating, talent like Waddy Wachtel, Rick Danko, Paul Butterfield, Garth Hudson and Nicolette Larson.
Both of Mary Kay Place's earlier LPs are also now on CD with two bonus cuts included.
Hit Shows of the Seventies: Hitchhiker's Guide to the Galaxy / Gene Roddenberry in the 1970s / 1977-1978 Superhero & Science Fiction TV Shows / Patrick Duffy of Dallas Interview / Best Season of Dallas Ever? / Ken Berry Interview / TV Show Book Tie-Ins / Kathy Garver Interview / Mary Kay Place Albums of the 1970s / Bruce / Caitllyn Jenner? / Bill Cosby - WTF?!? / Emmy Award Multiple Winners / Mary Kay Place Albums of the 1970s / That Girl & TV's Single Working Women / Star Trek Animated / Dark Shadows / Dark Shadows Movies / Dark Shadows Novels / Fred 'The Hammer' Williamson / Dawn Wells / Betty White : An Appreciation / Gavin McLeod / The Next Step Beyond / The Music Dark Shadows / 1970 TV Shows / Mike Connors Remembered / Mike Wallace, Virginia Graham & Jim Longworth / Dick Clark / Carson Tonight Show / 1973 TV Shows / Thriller / Post Modern Sitcoms / Remembering Dick Van Patten / TV Dating Shows / The Jacksons TV Show / Fall Previews of the 70s / Lance Link, Secret Chimp / Star Wars Holiday Special / Alias Smith and Jones / 1977 Year in Review / Top Ten 1970-76 / The Rockford Files / All in the Family / Sam Hall (Dark Shadows) Interview / Actor Ed Nelson / Death of Archie / Battlestar Galactica / Wonder Woman / Network Jingles / Class of '74 / Happy Days / Good Times / Mr. Bill / Dinah! / Maude / Doris Day Show / Pamelyn Ferdin Interview / The Bicentennial Minute / Jingles & Catch Phrases of the 1970s / Early Cable TV 1970s / TV commercials for Women / TV Moms / Red Skelton / George Lindsay / Country Music TV Shows of the 1960s & 1970s / Betty White Show / / Tom Bosley / Rodney Dangerfield / How Sanford & Son Ended / Sanford & Son Spin-Off Grady / Great Memoirs / Virginia Graham Show / The "N" Word on TV / 10 Classic Comedy Routines You Have To Laugh At Before You Die / Hollywood Squares / 1970's Teen Idols & The Hudson Brothers / TV Stars with 3 Hit Shows / The Rookies / Unsold Pilots / Jackie Cooper / The Good Guys / Match Game / Make Room For Granddaddy / Mannix & Gail Fisher / Bette Midler in the 1970s / Bonus 1970's Stuff: Silent Star Marion Mack / Biff Burger / 1970s Fast Food Chains / Latin Casino / Beverly Hills Supper Club Fire / 1970's Daytime Talk Shows / The Fess Parker Show / Love, Loss & What I Watched
Mary Kay Place Albums of the 1970s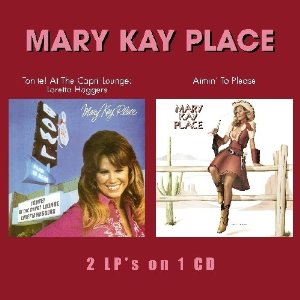 Click to buy these albums!
TV on DVD/ /Holiday Specials on DVD
TV Commercials on DVD / / TV Shows on BLU-RAY
Please consider a donation
so we can continue this work!

Auto huren makes it possible to compare all car rental companies all over the world!
Compare the top sellers of Instagram followers on Buy instagram followers reviews!
An overwiew of guides and gutscheincode with the best tips and tricks to save money! on Ebookers.
Amazon Prime - unlimited streaming
of your fave TV shows and movies!
Get your FREE 30 Day Trial!
PR4 & PR5 Pages for Advertising