'TVparty is hands down the best site on the Web for classic TV.'
- Discovery Channel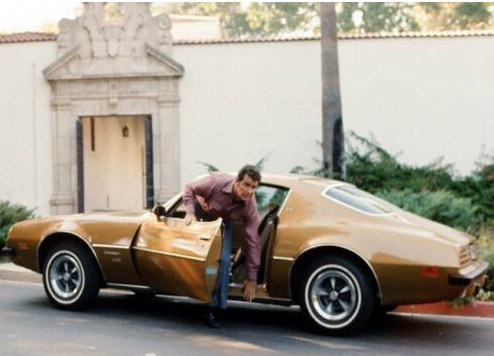 How James Garner Was Cast
in The Rockford Files
by Billy Ingram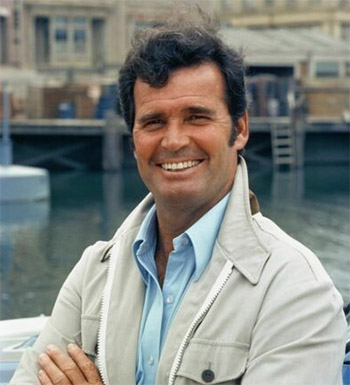 The Rockford Files series creator Roy Huggins, who had previously produced The Fugitive, Alias Smith & Jones, and Maverick (among many others) was busy creating TV movies and series for Universal in 1973 when he was offered the opportunity to work with James Garner again.
"Jim Garner had his closest associate, Luis Delgado, who happens to be related to me or was, Luis died a couple years ago." Delgado was Roy Huggin's brother-in-law and James Garner's long-time stand-in. "Luis said, 'Jim wants to do a series with you, and he's even willing to come back to Universal because he knows that you have autonomy there.' So he's, you know, changing his mind on some very important things here."
Huggins and Garner had a big success with Maverick so the producer was agreeable to the idea, "I said, 'I'll come up with something and we'll move right away.' I came up with the story… when I dictate a story and it's typed up, it's longer than the script. So I gave that to Steve [Stephen J. Cannell]. Steve wrote a wonderful pilot."
What they came up with was basically Maverick as a private eye. "So, to go against all the conventions," Huggins recalls, "instead of taking a case on faith, he would run credit checks on his clients… he would act cowardly but he wasn't of course, anymore than Maverick was a coward."
Huggins remembers one potential snag after he sold the series to Universal, "Jim called me up and said, 'Roy, we I have a problem. I promised Meta Rosenberg that she would be the executive producer of my next series, no matter what, where it was.' And I said, 'Jim, I don't care about credit, as you may know, cuz you know, I use pseudonyms constantly. I had 12 pseudonyms at one time. They cut it down, you know, the [Writer's] Guild says, you can only have three probably cause of me. But I said, 'Jim, that's not a problem. She can be the executive producer. As long as she understands… she's not executive producing the show, I am.' He said, 'Okay, it's alright.' And so she became the executive producer."
One of the most beloved classic TV shows of all time, The Rockford Files starring James Garner, Noah Beery Jr., Joe Santos, Stuart Margolin, and Gretchen Corbett, aired on NBC for 6 seasons, from 1974-1980. The aforementioned Luis Delgado played a number of bit parts during the first 2 years before becoming a minor series regular as Officer Todd Billings during season 3.
In an interview with the Television Academy Foundation, James Garner remembers the series' development quite differently. "I don't know if they had put it [the concept] out to anybody else or not," Garner stated. "But anyway, it was sent to me, I think, through Meta Rosenberg and she kinda liked it… And Steve Cannell said, 'I like this character. You think I could write a script for it?' And he [Huggins] said, 'Well, go ahead.' And he did.
"And they sent it to me and I liked it. And I said, 'But, uh, one thing I want is, I want this writer Steve Cannell as a writer / producer, because I want him there all the time. 'Cause he knew the character. I wanted him as a writer /producer and that was part of my stipulation. And I also told Roy, I said, 'Roy, I've got an executive producer and I've got a writer producer. What are you gonna do?' And he said, 'Well, I'm good fixing scripts and good in the editing room.' And I said, 'Fine. Okay.' Because I didn't want him putting his hands on it really… not that I didn't like Roy but I knew there'd be terrible conflicts if he did. And I didn't want that."
At one point during the first season Huggins and Garner butted heads over script changes."And I read it… the night before," Garner recalls. "And I said, 'This doesn't work.' I said, 'It's not good. It won't work. I prefer what we had.'
"So I went to set the next day and I started shooting and I said, 'This is not going to work. This is terrible.' So, I called Steve Cannell and I said, 'Steve, the new yellow pages came back through last night… He said, 'Well, really, I'll be down set in a few minutes. I don't have my script there. I'll be down there in a few minutes.' He came down, he looked at these yellow pages. He had never seen them. Roy had written them and sent 'em through without letting anybody else know about it. And so we went back to the original shot… I put out a directive Roy Huggins would not have anything to do with the scripts. Well, Roy went through the roof of course, but I had to maintain a company here, you know, and Roy was kind of an outside influence to it."
In the 1970s, Steven J. Cannell was one of the most prolific television writers in the business. "He could just pour 'em out," Garner says. "I watched he and David Chase… we needed a script on Monday and this was like a Wednesday and they started talking about a storyline. And David or Steve said, 'I'll write the first half. You write the other half,' they put 'em together on Monday and they worked. That's how good they were. I was very fortunate. I had the three best writers in Steve Cannell, David Chase, and Juanita Bartlet, who used to be our, my secretary. She was mine and Meta Rosenberg's secretary when we were doing, Nichols. And she wrote a couple of scripts for Nichols and then started on Rockford."
Also a very entertaining series, Nichols was a short-lived western airing on NBC during the 1971-72 season, starring James Garner, Margot Kidder, Neva Patterson, John Beck.
James Rockford returned in a series of 6 TV movies produced from 1994 to 1999, with the private eye living and working out of a newer, larger trailer in the same familiar Paradise Cove location. In 2002, The Rockford Files was ranked No. 39 on TV Guide's 50 Greatest TV Shows of All Time.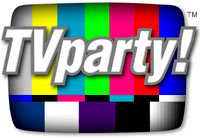 Amazon Prime - unlimited streaming
of your fave TV shows and movies!
Get your FREE 30 Day Trial!
PR4 & PR5 Pages for Advertising