DARK SHADOWS NOVELS OF THE 1970s
Auto huren makes it possible to compare all car rental companies all over the world!
Compare the top sellers of Instagram followers on Buy instagram followers reviews!
An overwiew of guides and gutscheincode with the best tips and tricks to save money! on Ebookers.
Auto huren makes it possible to compare all car rental companies all over the world!
Compare the top sellers of Instagram followers on Buy instagram followers reviews!
An overwiew of guides and gutscheincode with the best tips and tricks to save money! on Ebookers.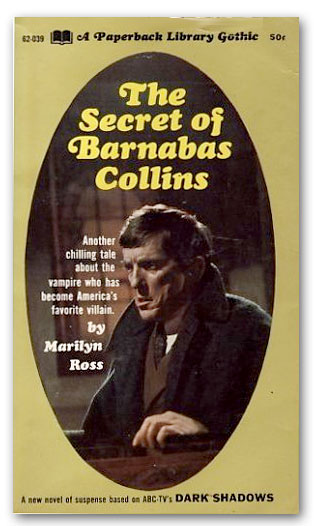 Dark Shadows wasn't broadcast in my TV market, not until 6 months before the show ended. I discovered the spooky soap in 1968 while twisting the dial on summer vacation in Wilmington, NC where Dark Shadows aired weekday afternoons. I was mesmerized by Barnabas, Julia Hoffman and that creepy kid David Collins who had some kind of demonic possession going on.
Returning home with the knowledge that this cool show existed, I was able to barely tune Dark Shadows in the next Monday at 3:30 from a station 2 hours away. Somehow, through the black-and-white snow and sound distortions, I was able to keep up with the Collins family until next summer's vacation would allow for a decent viewing of the coffin.
That's how I ended up one of the millions of kids frantically racing home from the school bus attempting to catch the last ten minutes or so of the show on the one portable TV set in our home that was able to receive that faraway channel.
There was another source of Dark Shadows entertainment that I latched onto around the same time, the novels by romance writer Marilyn Ross (actually a pen name for Dan Ross). They had begun publication in December of 1966 as typical gothic romance stories more or less along the lines of the soap. In the books and the TV series (pre-Barnabas) governess Victoria Winters travels to a mysterious Maine mansion by the cliffs where secrets, betrayal, insanity and intrigue are offered in lieu of a decent paycheck.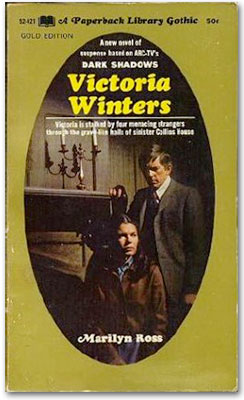 I picked up my first 50 cent Dark Shadows paperback in the summer of 1968, The Curse of Collinwood, I was drawn by the striking cover painting of a menacing Barnabas Collins set inside an oval gold frame. Disappointed was I when the vampire was nowhere to be found in the storyline; Jonathan Frid's image was added to the covers once his character became the focus of the show.
I was not alone in buying into the Dark Shadows book phenomenon. In addition to Curse of Collinwood, Paperback Library re-released all four previous Dark Shadows tomes that summer (Dark Shadows, Victoria Winters, Strangers at Collins House, The Mystery of Collinwood); some editions got as many as nine printings in just a few months time. That's because show became a pop phenomenon around the summer of '68.
In November of 1968 Barnabas Collins finally got his own euphoniously titled novel. Six more followed the next year with the vampire now at the center of the plots. The Secret of Barnabas Collins, The Demon of Barnabas Collins, The Foe of Barnabas Collins all featured storylines that would feel familiar to viewers with the witch Angelique, Josette Collins, Chris Jennings and other familiar characters playing key roles. I remember enjoying these quite a bit but didn't save any copies to reread today so I couldn't tell you how good they really are.

The similarities with the TV version in the early books were many, differing only in that Barnabas in the novels was never chained up in his coffin like his TV counterpart. He continued to exist through the generations, changing identities as he grew older, father becoming son and so on. This allowed many storylines to take place in the past as it was on the show.

The 14th issue of the series from 1970, Barnabas Collins and Quentin's Demon, introduced David Selby's character to the storylines. In the novels Quentin was perpetually a werewolf, the 'Monster Squad' aspect of the series I found appealing but it had little to do with what went on in the DS show. That's because writer Dan Ross didn't bother to watch the soap. Too busy pumping out these quickly novels, I guess.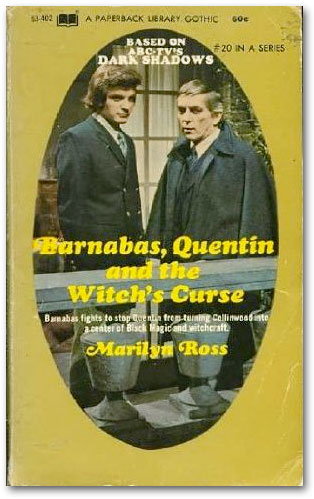 I lost interest around number 20, Barnabas, Quentin and the Witch's Curse. By that time Barnabas and Quentin had become Holmes and Watson with fangs and fur. The plotlines had grown so silly I gave up on the Dark Shadows novels but America certainly hadn't. Paperback Library was releasing a new novel every month in 1970. It was not uncommon to see 6 or more Dark Shadows paperbacks displayed on a bookstore and drugstore racks that summer.
Dark Shadows was cancelled by ABC in April of 1971; seven more novels were published that year but with titles like Barnabas, Quentin and Dr. Jekyll's Son or Barnabas, and Quentin and the Mad Magician I doubt they were stellar entertainment even by my comic book criteria.
By the 32nd and final novelization in March of 1972, Barnabas, Quentin and the Vampire Beauty, the Dark Shadows books were receiving spotty distribution and poor sales, relegated to used book stores where back issues crowded the discount bins.

In addition to these novels there were these books published in the same format, with the gold oval frame - Barnabas Collins, A Personal Picture Album by Jonathan Frid in December 1969 (a book of photos and light text, a bone thrown to the actor who's likeness was selling these books?); The Dark Shadows Book of Vampires and Werewolves; and the House of Dark Shadows adaptation from October of 1970.
---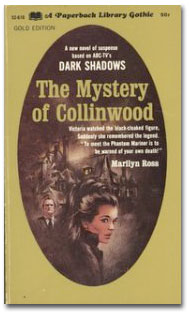 Before Barnabas Collins (Jonathan Frid) was added to the covers, the original editions of the first 4 novels were adorned with traditional looking romance gothic paintings.
---
Hit Shows of the Seventies: Hitchhiker's Guide to the Galaxy / Gene Roddenberry in the 1970s / 1977-1978 Superhero & Science Fiction TV Shows / Patrick Duffy of Dallas Interview / Best Season of Dallas Ever? / Ken Berry Interview / TV Show Book Tie-Ins / Kathy Garver Interview / Mary Kay Place Albums of the 1970s / Bruce / Caitllyn Jenner? / Bill Cosby - WTF?!? / Emmy Award Multiple Winners / Mary Kay Place Albums of the 1970s / That Girl & TV's Single Working Women / Star Trek Animated / Dark Shadows Movies / The Music Dark Shadows / 1970 TV Shows / Mike Wallace, Virginia Graham & Jim Longworth / Dick Clark / Carson Tonight Show / 1973 TV Shows / Thriller / Post Modern Sitcoms / Remembering Dick Van Patten / TV Dating Shows / The Jacksons TV Show / Fall Previews of the 70s / Lance Link, Secret Chimp / Star Wars Holiday Special / Alias Smith and Jones / 1977 Year in Review / Top Ten 1970-76 / The Rockford Files / All in the Family / Sam Hall (Dark Shadows) Interview / Actor Ed Nelson / Death of Archie / Battlestar Galactica / Wonder Woman / Network Jingles / Class of '74 / Happy Days / Good Times / Mr. Bill / Dinah! / Maude / Doris Day Show / Pamelyn Ferdin Interview / The Bicentennial Minute / Jingles & Catch Phrases of the 1970s / Early Cable TV 1970s / TV commercials for Women / TV Moms / Country Music TV Shows of the 1960s & 1970s / Betty White Show / Ron Palillo / Shirley Jones Interview / Tom Bosley / Rodney Dangerfield / How Sanford & Son Ended / Sanford & Son Spin-Off Grady / Great Memoirs / Virginia Graham Show / The "N" Word on TV / 10 Classic Comedy Routines You Have To Laugh At Before You Die / Hollywood Squares / 1970's Teen Idols & The Hudson Brothers / TV Stars with 3 Hit Shows / The Rookies / Unsold Pilots / Jackie Cooper / The Good Guys / Match Game / Make Room For Granddaddy / Mannix & Gail Fisher / Bette Midler in the 1970s / Bonus 1970's Stuff: Silent Star Marion Mack / Biff Burger / 1970s Fast Food Chains / Latin Casino / Beverly Hills Supper Club Fire / 1970's Daytime Talk Shows / The Fess Parker Show / Love, Loss & What I Watched
DARK SHADOWS NOVELS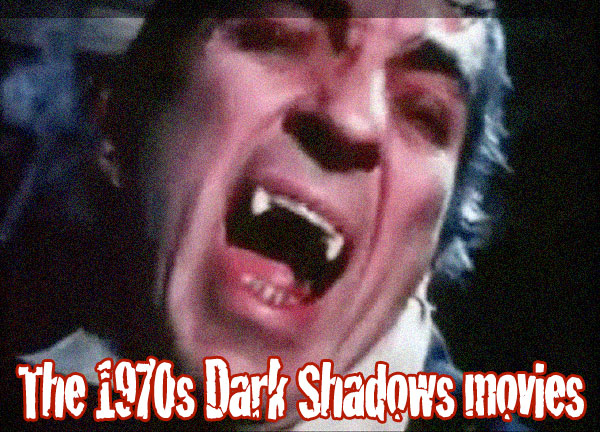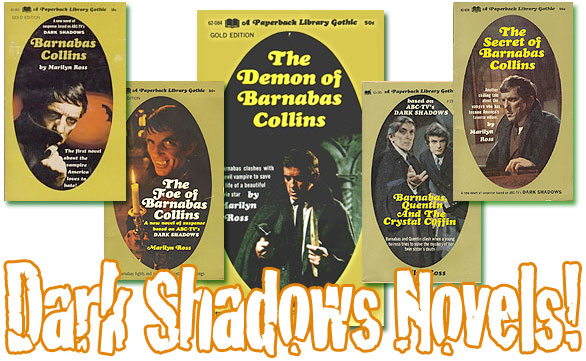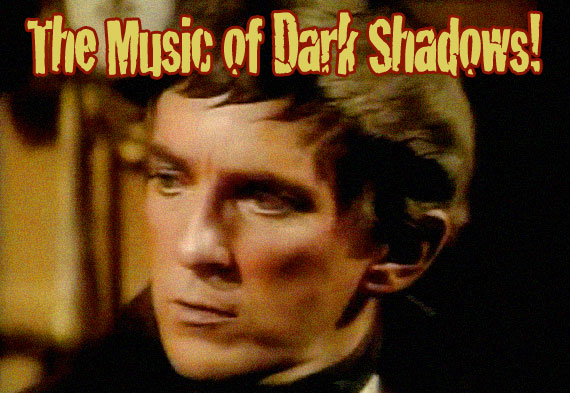 Amazon Prime - unlimited streaming
of your fave TV shows and movies!
Get your FREE 30 Day Trial!