10 Classic Comedy Routines
You Have To Laugh At Before You Die
by Billy Ingram
Here, in no particular order, are ten seminal comedy routines from the greatest laugh masters of all time.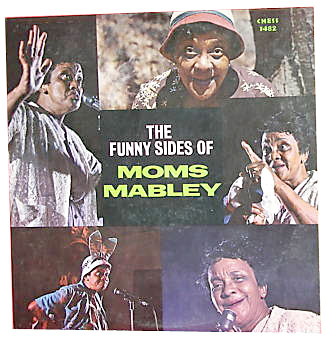 1: Jackie "Moms" Mabley was one of the most ingenious women ever to take the stage, she was 81 years old when she died and she used her advanced age as the lynchpin of her comedy. She dressed like the crazy, toothless lady up the street who wears her nightgown out in public.
This diminutive, seemingly harmless old lady would shuffle out from behind the curtain and tell the most outrageous bawdy stories and the audiences loved it. She was a popular guest on variety shows like The Ed Sullivan Show, The Smothers Brothers Comedy Hour, The Carol Burnett Show and the mid-day talk shows like The Merv Griffin Show. Before she was discovered by the TV audiences in the 1960s she was commanding big bucks playing the Apollo Theater and before that she toured the "chitlin' circuit." She was billed as "The Funniest Woman on Earth" and I suspect she was in her time.
In this bit Moms talks about raising children, this is one of the funniest monologues you'll ever hear. Listen as Moms lets the comedy tension build to a rousing conclusion, she was a master of timing and pacing.
---
2: Growing up in the South I heard Andy Griffith's 'What It Was Was Football' many times; it was recorded in 1953 but was such a hoot it remained popular for decades on morning radio down in Dixie.
---
3. That reminds me of the late, great Jerry Clower, one of the funniest guys to come out of the South and one of the few that made it somewhat into the mainstream before the days of Jeff Foxworthy (who forever mainstreamed redneck humor).

Jerry Clower had some great comedy bits but his unique delivery was enough to carry over any bit. He loved to talk about Marcel Ledbetter, these stories were based on true events and actual people although there was some exaggeration to be sure.
Clower's most famous routine might be 'The Coon Hunting Story' from his first hit platinum-selling comedy album. Southern comics relied on an authenticity in the same way Richard Pryor, Bill Cosby and Jackie Mason did, the audiences wouldn't have it any other way.

---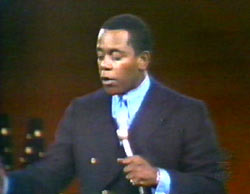 4: Flip Wilson's 'Ugly Baby' routine absolutely killed on the Tonight show in the 1960s; he told it again on other shows. The impact it had on his career was enormous, suddenly everyone was talking about Flip Wilson. This was during a time when the most respected comedians told funny stories instead of rattling off jokes.
---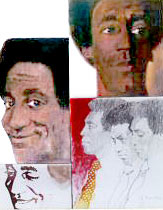 5. One of the great storytellers to come out of the 1960s was Bill Cosby, his comedy albums sold in the millions and with good reason, they're all a scream. This bit, 'Noah,' is a perfect example of Cosby's brash, masterful storytelling skills. It's easy to see how the Saturday Night Live style of comedy a decade later came directly from Cosby's wry, confrontational absurdism.
---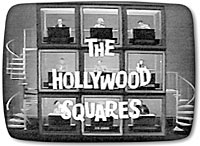 6: Hollywood Squares may have been a cheesy daytime game show but there were some gut busting moments thanks to regulars Paul Lynde and George Gobel.
---

7. Rodney Dangerfield was a comic made for TV. He broke out on The Ed Sullivan Show in the 1960s and soon became known for his "I Don't Get No Respect" routine, a genius hook for a comedy bit.
Dangerfield appeared on the Tonight show 35 times, he was one of Johnny Carson's favorite guests and no wonder, he killed every time and was right in line with Johnny's sense of humor.
---
8: Jack Benny - who can forget the Great Frank Nelson ("Yeeeeeeeees?") when he would go up against penny pinching Benny.
---
9: One of my favorite modern comics, Paul Mooney, talks about white movies and the Lassie TV show from one of his older comedy CDs. In 2006, Mooney swore off using the 'N' word, I never understood why that word had to come back in the first place. Incidentally, NBC was the first network to ban the word, back in the 1940s, and was the first to bring it back with regularity on Sanford & Son.

---
10: Red Buttons was another second banana that I enjoyed on the rare times he would turn up on TV. By the 1970s he was mostly relegated to the daytime TV talk circuit but I still remember watching this first routine from Red Buttons and roaring with laughter, from the Dean Martin Roasts.
Of course, these ten great comedy routines are just the tip of the iceberg, but that's all for now.