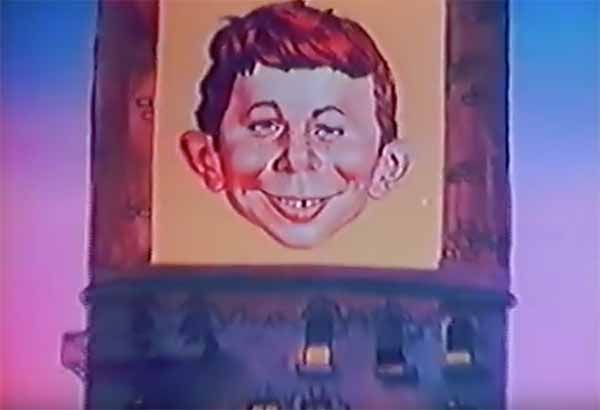 The Mad Magazine TV Special 1974 - Never Aired!
Here's an oddity - a half hour animated special from the folks at MAD magazine, at least the character designs, gags, and scripts are based on the work of MAD's 'Usual gang of idiots.' It's also the first Spy vs Spy on TV. Well, it would have been if this special was ever broadcast, the network (my guess NBC) thought this was too crude and 'adult' to put on the air.
The magazine's star artists are represented here: Don Martin, Jack Davis, Antonio Prohias, Dave Berg, Mort Drucker, Al Jaffee, Norman Mingo, Bob Clarke. How could it go wrong?
This is absolutely one of the least funny TV shows I've ever seen although it does have a few redeeming moments. Just like the magazine, there is a movie parody illustrated by Mort Drucker, The Odd Father.
This was a supposed to be a pilot for a weekly series. It made sense (on paper anyway) to do a TV show based on MAD, the magazine was selling a million copies a month in 1974 but this is so poorly done, the only redeeming feature is the animators getting the artists' styles down to a T, leaving out no details in the Mort Drucker scenes for instance.
Directed by Gordon Bellamy, Chris Ishii and Jimmy Murakami. New York City kiddie show host Allen Swift provides the narration.