Worst TV Season of the 1970s (Maybe of All Time!)
by Billy Ingram
The 1976-77 season was a disaster for the big 3 networks, they unleashed 70 new shows that year, almost all were gone by the end of the season. This was this season that the nets lost their way, hits became fewer and far between, just as cable TV was about to become a 'thing.'
For 1976-77 there were more that 110 new programs that came and went, viewership dropped by a shocking 6.4 percent.
There was only one winner, ABC (who's slogan that year was 'We're Still The One') lunged unexpectedly into first place in 1976 after decades of being the 3rd place kid. That winning streak that would last for years as the other two networks stumbled.

1977-78 meant CBS and NBC needed to shake up their underperforming nightly broadcasts. What their programmers attempted was to generate programs catering to every taste, the result was bland unfunny sitcoms and toothless dramas (with the exception of Lou Grant and M*A*S*H).
22 new shows debuted in the fall of 1977 - few of them lasting more than 13 weeks. CBS and NBC were so desperate they picked up three shows that ABC cancelled in 1977 - The Bionic Woman, The Tony Randall Show, Wonder Woman - even though ratings were solid but falling. ABC had so many hits they could afford to give a few away to launch more promising shows like Fantasy Island.
ABC began airing a news brief seven nights a week at 9:58pm.
Highlights from the new shows debuting in 1977 include The Betty White Show (very funny but cancelled after one season), San Pedro Beach Bums, Young Dan'l Boone, Soap, The Richard Pryor Show, Man From Atlantis, The Amazing Spider-man, The Love Boat, Sanford Arms (NBC basically renewed the Sanford & Son set and kept Bubba and Aunt Ester as supporting players, BIG flop), Lou Grant (2 Mary Tyler Moore Show spinoffs this fall after The MTM Show left the air), Hardy Boys / Nancy Drew Mysteries, CHIPs, Carter Country, Redd Foxx Comedy Hour, and Logan's Run.
Lots of sci-fi shows - Amazing Spider-Man, Quark, The Incredible Hulk, Fantasy Island, and Lucan all debuted mid-season - due to the phenomenal success of Star Wars in 1977. Historically TV had ever been that good at science fiction despite a few exceptions.
Quark was a very funny show on NBC about a garbage ship in outer space, shame that didn't catch on. A big mid-season disappointment for CBS was Baby I'm Back starring Sanford & Son's Demond Wilson.
Here are intros or previews for the 22 new shows that debuted in the fall of 1977: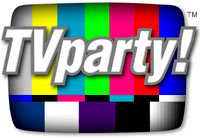 A more detailed look at the Fall of 1977 TV season!
Not Returning From 1976-77
ABC
The Bionic Woman (moved to NBC)
Blansky's Beauties
The Brady Bunch Variety Hour
The Captain and Tennille
Cos
Dog and Cat
The Feather and Father Gang
Holmes & Yo-Yo
Mr. T and Tina
Most Wanted
The Nancy Walker Show
Rich Man, Poor Man Book II
The Streets of San Francisco
The Tony Randall Show (moved to CBS)
Westside Medical
Wonder Woman (moved to CBS)
CBS
All's Fair
The Andros Targets
Ball Four
The Blue Knight
Code R
Doc
Delvecchio
Executive Suite
Hunter
The Jacksons
The Keane Brothers Show
Loves Me, Loves Me Not
The Marilyn McCoo and Billy Davis, Jr. Show
The Mary Tyler Moore Show
Nashville 99
Phyllis
Spencer's Pilots
The Sonny and Cher Show
Starland Vocal Band Show
The Tony Orlando and Dawn Rainbow Hour
Who's Who
A Year at the Top
NBC
Emergency!
The Fantastic Journey
Gemini Man
Gibbsville
The Kallikaks
Kingston: Confidential
Lanigan's Rabbi
McCloud
The McLean Stevenson Show
McMillan & Wife
NBC's Best Sellers
The NBC Sunday Mystery Movie
Police Story
The Practice
The Quest
Sanford and Son
Serpico
Sirota's Court
Quinn Martin's Tales of the Unexpected
Van Dyke and Company