'TVparty is hands down the best site on the Web for classic TV.'
- Discovery Channel
Classic TV
shows on DVD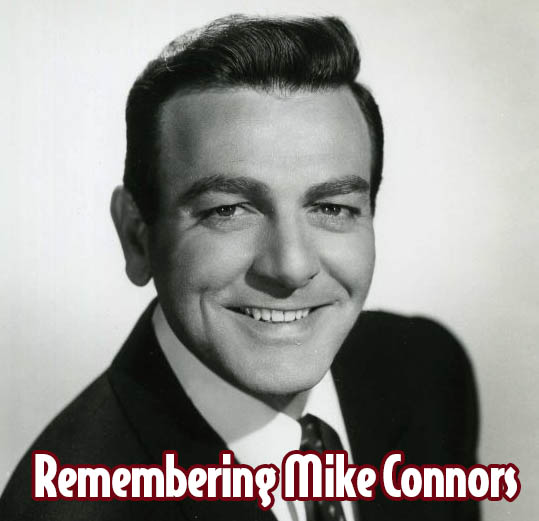 by Jim Longworth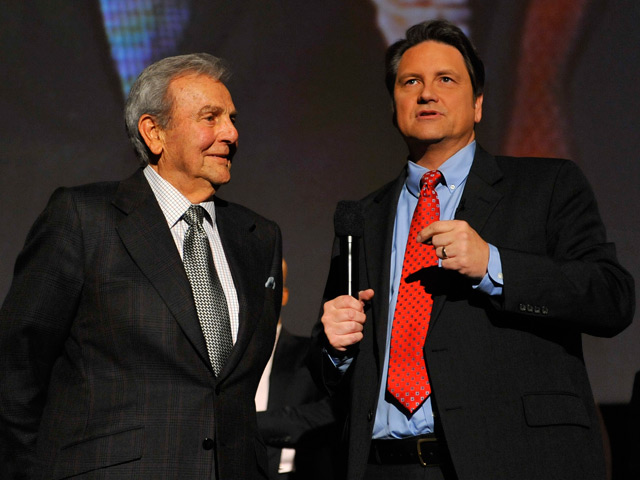 In the Fall of 2010 the Television Academy asked me to produce and moderate "A Salute to TV Crimefighters". The panel of prime time cops and detectives included my buddies Matt Bomer ("White Collar"), and Mary McCormack ("In Plain Sight") along with Marg Helgenberger ("CSI"), Thomas Gibson ("Criminal Minds"), Angie Harmon ("Rizzoli & Isles"), Matt Passmore ("The Glades"), and newcomer Boris Kodjoe ("Undercovers").

But a salute to TV gumshoes wouldn't be complete without honoring the man who helped pioneer the genre, first on "Tightrope", then with "Mannix", in a career spanning more than half a century. And so at the end of our panel discussion I brought Mike Connors up on stage. Pointing to the young actors who stood behind him, Mike commented, "There's a lot of talent back there, I'll tell you that." "There's a lot of talent standing next to me too," I said, pointing to Mike.

Mike greeted each of the panelists, then singled out Boris. "I really would have liked to do the show he's doing because he starts each show in bed with a beautiful gal, then closes the show in bed with a beautiful gal. I used to open my show running down the street, and close the show by getting hit on the head." The capacity crowd at the Academy's Goldenson theatre roared with laughter.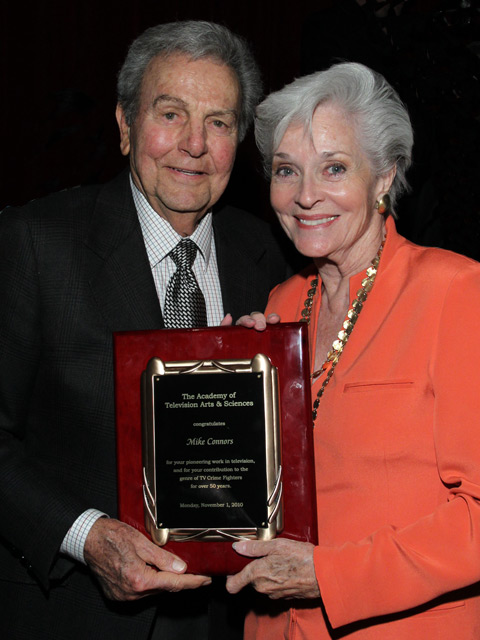 Next it was time to present Mike with a beautifully inscribed plaque. To do the honors, I asked my friend Lee Meriwether ("Barnaby Jones") to come up on stage and read the inscription to her long time pal.
But Lee couldn't resist reminding Mike about the time she was a guest star on "Mannix". "Mike you DO remember that you and I DID get into bed. I mean, you weren't running down the street or being shot at that day." More laughter from the audience. "I'm glad my wife didn't show up tonight," Mike quipped.

Lee read the inscription, then Mike made a prophetic joke. "You know when Jim called and told me about this, I was thrilled, and then I got a little worried because I thought, 'I wonder if they know something about my health that I don't know?' " (laughter) "So I immediately hung up from talking to Jim and called my doctor." That remark elicited the biggest laugh of the night. Little did we know that some six years later, Mike would be diagnosed with leukemia, and a week after that, he would be gone. Mike Connors died on January 26. He was 91.

Mike was born Krekor Ohanian, a name he shared with his Armenian father, but in high school he was given the nickname "Touch" by his basketball teammates. After a stint in the Air Force, Touch Connors attended UCLA on a basketball scholarship , where he played for the legendary John Wooden. Hollywood producers began to take note of Mike's rugged good looks and athletic ability, which he put to good use in one of his earliest films, "Five Guns West". The western also marked Roger Corman's directorial debut. I asked Roger to tell me about Mike.

Longworth: Why did you cast Mike in your first film?

Corman: There was an audition, and I was impressed by him for a number of reasons. First, for a young man with not a great deal of acting experience, he was a very good actor. He was also a tall, good looking guy with strength, which is what I wanted. And what impressed me was his total dedication to the job. I remember he didn't know much about riding a horse, but he learned very quickly.

Longworth: You must have liked working with him, because you also cast him in "Swamp Women"

Corman: I would forget "Swamp Women". Mike wouldn't want us to talk about "Swamp Women"(laughs).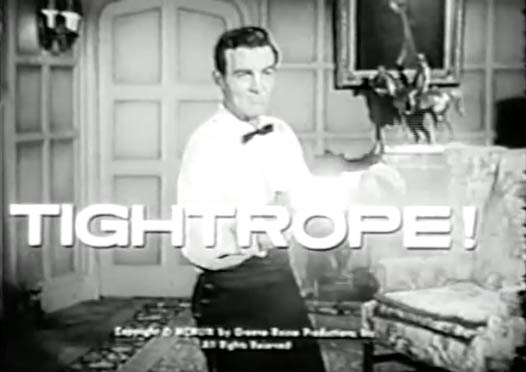 Mike settled down early in his career, marrying Mary Lou Willey in 1949 (they remained together until his death), and he stayed busy throughout the 1950's, appearing in over a dozen feature films and several TV shows before landing his own series, "Tightrope" in 1959. The crime drama, about an undercover agent who always bested bad guys by hiding a snub nose pistol in the back of his pants, only lasted a year, but Mike's three dimensional tough guy persona set a standard for the genre.


Mike returned to the big screen in the early 1960's, co-starring with actors like Jack Lemmon and Robert Redford, but it was his portrayals of a spy in "Kiss the Girls and Make them Die", and a gallant gambler in the remake of "Stagecoach", that established him as a leading man. I spoke with my friend Stefanie Powers about her co-star in the stylish 1966 Western.

Powers: I loved working with Mike in "Stagecoach". He was so generous as an actor, and so solid in his professionalism. I leaned on him, and he supported me with all his talent.

Ann-Margret also appeared in "Stagecoach", and she echoed Stefanie's sentiments.

Ann-Margret: Mike was such an elegant gentleman, always warm and so kind. He was a good man and wonderful to work with.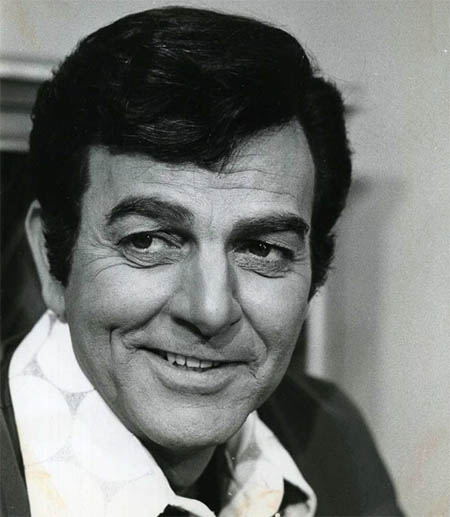 A year later, Mike landed his second and most successful TV series, this one about a suave, but tough private eye. "Mannix" would run for eight seasons under the Desilu banner, and it cemented Connors as a cultural icon. I caught up with several actors who had guest starring roles on "Mannix", including "M*A*S*H star Mike Farrell, "Batman"'s Adam West, Eric Braeden ("The Young and the Restless"), Clu Gulager ("The Virginian"), "St. Elsewhere's" Ed Begley, Jr., Bob Colbert ("The Time Tunnel"), and "Dynasty" star Linda Evans.

Farrell: I was a fan. I always admired Mike, so I was thrilled as my career began to develop, to get the chance to work on "Mannix". And imagine how excited I was to learn on the set that Mike the man was everything he brought to his character on the show.

West: One of my first guest shots after "Batman" was on "Mannix". Mike was a fine and warm friend to many.

Braeden: Mike was one of the nicest guys to work with.

Gulager: Mike was a real professional, and he had a big heart. He had a real kindness and gentleness about him, and he was also a great actor.

Begley: I did a "Mannix" episode in the early '70's, and to say Mike was helpful and kind to me is an understatement. He was way nicer than a star of his stature needed to be, and I've been thankful for that many times over the years.

Colbert: Mike was a class act, and I never had a moment with him that wasn't pleasant. He would under-act. He let the character's warmth and truth come through. His performance was always subdued, and that gave it power, strength and integrity because of his gentle delivery. Working with Mike was one of the most wonderful experiences of my career.

Evans: Mike lightened the lives of everyone who knew him with his outrageous humor and love of life. He was truly one of a kind.


One celebrity who never appeared on "Mannix" was Mike's neighbor and close friend Peter Marshall, long time host of "Hollywood Squares". Yet Connors frequently showed up on Marshall's show.

Longworth: Mike did "Hollywood Squares" a lot. Is that because you invited him?

Marshall: No, in fact I used to have friends call me all the time wanting to get on "Squares", and I told them I had nothing to do with booking.

Longworth: So did Mike not invite you on "Mannix"

Marshall: Toward the end of the series he said there might be a part for me. And I said, 'Is it a good part?", and Mike said 'No" (laughs)

After "Mannix" ended its run, Connors himself became a much sought-after guest star in other TV shows, such as "Murder She Wrote", and "The Love Boat". I asked Angela Lansbury and Gavin MacLeod about working with Mike.

Lansbury: Mike was a joy to work with, and enhanced the quality of every show he appeared in.

MacLeod: Mike was the most "unactorish" actor I ever worked with. He was just like a regular guy who just happened to be making a living acting, and falling into it. He was a joy to be around.

In 1993 Mike re-united with Stefanie Powers for a "Hart to Hart" movie, but it was also the first time he ever worked with his closest friend, Robert Wagner.
Fourteen years later the two men appeared together again, this time in "Two and a Half Men". I spoke with RJ a few days after Mike died.

Wagner: We had been friends since the 1950's and had a great relationship. We spent a lot of time together, and played a lot of golf. Everyone had such great respect for Mike. He was a very genuine person, and he gave us all a lot. As an actor, he was dedicated and brought so much to whatever he did. Mike worked hard and was always trying to make it better.


I also spoke with some of my friends who were big fans of Mike Connors, but never had a chance to work with him. Among them, "Breaking Bad's" Bryan Cranston, Matt Bomer ("White Collar"), and Bill Paxton, whose detective series, "Training Day" recently premiered on CBS.

Paxton: Mike was great as "Mannix". You never caught him acting. When I watched "Mannix" growing up, I never thought I was watching an actor in a role. Mike Connors WAS "Mannix", period. I'd like to think I'm carrying on what he started as a TV crime fighter.

Bomer: Mike was a real role model in the television detective genre. His work was influential on the entire television industry, and he certainly influenced me in the work I did on "White Collar".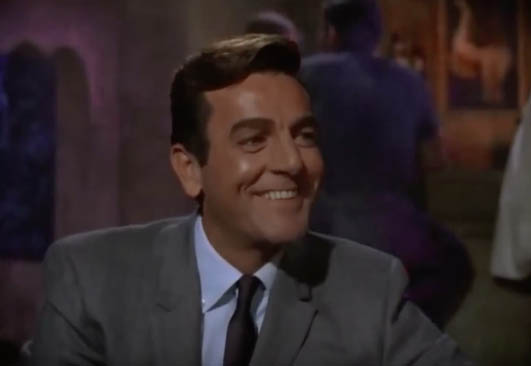 Cranston: I developed a phone relationship with Mike a couple of years ago, and I told him I was thinking of developing an idea that would bring back one of his TV series, except turning the melodramatic hour long show into a half hour nostalgic comedy. When I said the only actor we would replace would be him, Mike laughed. He encouraged me to take liberties with his material. He said, "If you can make a show out of an old jalopy, I'm all for it."

That's Mike Connors for you. No ego, no professional jealousy, no turf to protect. He exuded strength, and was devoid of pretense. He was also pretty direct, and eternally optimistic, as was evident in the last phone call he made to Peter Marshall.

Marshall: He said "I've got leukemia", then he asked when we could go grab lunch at Lakeside again. The leukemia spread quickly, and he died a few days later.

Reflecting back upon the "TV Crimefighters" event, and talking with Mike's daughter Dana recently, I'm convinced that Mike was genuinely surprised by the adulation he received that night six years ago at the Academy. That's because he never put himself up on a pedestal, nor did he want anyone else to do it for him. Still, he was one of my heroes, so it was an honor for me to honor him. His peers felt the same way.

Powers: He was an adorable person with a lovely personality, and a rye sense of humor from which his decency as a human being radiated.

Wagner: Mike was a stand up guy as a father, as a friend, as a husband, and as an actor. He was very special and he gave it a good run. I loved him.

Cranston: His character in "Mannix" was a formidable guy with a sweet soul. That sums up Mike too.

MacLeod: Nothing seemed to have ever changed him. He was like an old shoe, a handsome old shoe (laughs) but an old shoe.

Colbert: He was a class act. God bless Mike Connors.

Ann-Margret: Mike was a good man. He will be missed.

Marshall: Mike was one of a kind - Krekor Ohanian. I loved him.

Angie Dickinson: I simply adored Mike, handsome, charming, a hunk all the way, and funny as hell. Now he can rest in peace, at least until we all get there to laugh and love again.
---
Jim Longworth is a television talk show host, columnist, and author of the TV Creators series of books for Syracuse University Press.
---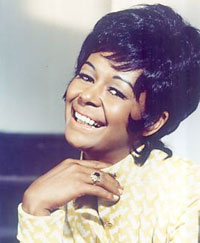 ALSO READ:
Whatever Happened
to Gail Fisher?
Mike Connors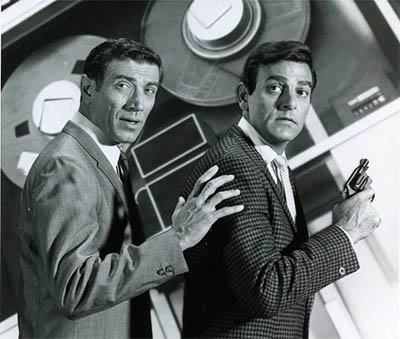 Lucy meets Mannix
Amazon Prime - unlimited streaming
of your fave TV shows and movies!
Get your FREE 30 Day Trial!
PR4 & PR5 Pages for Advertising
ALSO READ:
Whatever Happened to Gail Fisher?