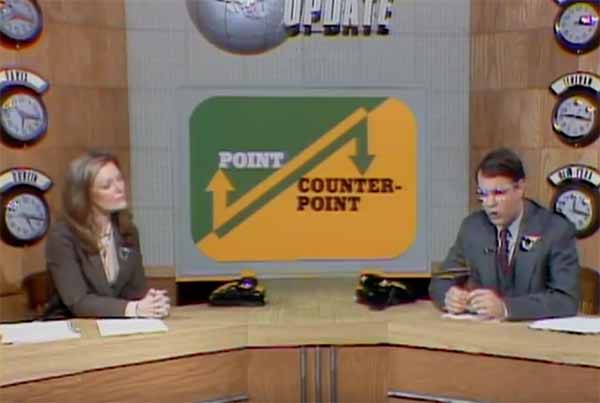 Jane You Ignorant Slut:
Greatest SNL skit ever!
by Billy Ingram

This is, in my estimation, the funniest of the handful of Dan Ackroyd skits with Jane Curtin, Point / Counterpoint, that ended Weekend Update during the show's original 5 year run in the 1970s. The subject of this Point / Counterpoint was the Michelle Triola / Lee Marvin palimony case, one that changed the rule of law, allowing for alimony payments for a long term relationship that didn't involve marriage.
Michelle Marvin was awarded $104,000 from Lee Marvin's $3 million estate for what the judge called "rehabilitative purposes."
"If a man wants to leave his toothbrush at my house, he better bloody well marry me," Michelle Marvin quipped after the 1979 trial ended.