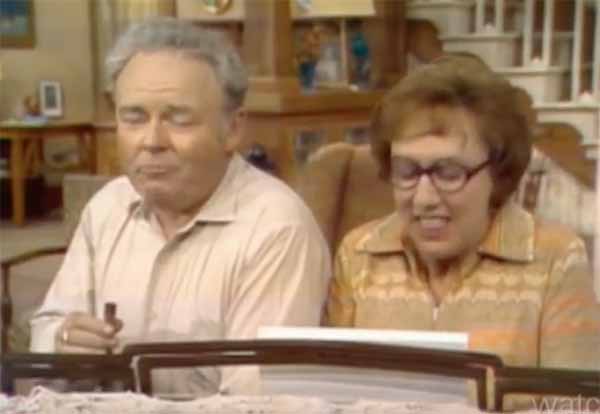 Top 10 Television Sitcoms of the 1970s
Lists like these are so random but there are some fantastically funny sitcoms on this person's list. I'm assuming the author is limiting the list to American sitcoms because topping this list for me would be Fawlty Towers.
Let's look at them one by one:
10: Three's Company
I never watched this show when it aired and haven't seen more than a few episodes. For me Three's Company is impossibly silly and slapstick-y. I wouldn't avoid watching this comedy but wouldn't go out of my way - move my fingers - to see it.
9. The Brady Bunch
Brady Bunch debuted in September of 1969 but spent most of its five year life on TV in the seventies. Again, this show wouldn't make my short list. It's just not all that funny but it does have kitsch value.
8. Happy Days
Another show I didn't watch during its original run but there was a period a few years ago when I binge-watched Happy Days. It's a show with a lot of heart, superbly produced by Garry Marshall.
7. Sanford & Son
I can still remember being excited about the debut of Sanford and Son in 1972, now THIS is a funny series. It was the first sitcom produced by Norman Lear after his production company's massive success with All In the Family. The first 3 or 4 seasons are some of the funniest TV of all time, later years not so much but still good.
6. The Odd Couple
Oh boy, is this a fine show, produced by Garry Marshall, flawlessly cast and brilliantly written.
5. The Bob Newhart Show
Now we're talking! Straight up hilarious, another show with an amazing cast of characters. Quintessentially seventies!
4. Taxi
Very tight and very funny, with a genuine New York feeling despite being shot in LA. Much more theatrical than most sitcoms, like watching a play.
3.
Mary Tyler Moore Show
Another winner, this sitcom - writers, cast and crew - remained at the top of their game right up to the very last episode.
2. M*A*S*H
A rare show that was both hilarious and poignant, the first half-hour dramedy. Imitated but never duplicated.
1. All In The Family
This was the show that changed television forever, in your face comedy the likes of which Americans had never seen. But after the first 5 seasons or so All In The Family lost its magic, became ponderous and joke-y. The Jeffersons, an All In The Family spinoff, was far funnier.
Besides The Jeffersons, I would have included Good Times, The Betty White Show and the first season of Phyllis on my list of Top Ten Sitcoms.