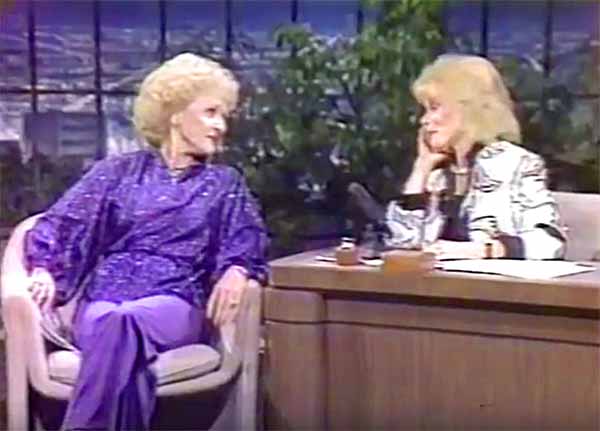 Betty White vs Joan Rivers!
Betty White was a guest when Joan Rivers was guest hosting the Tonight show in the 1980s and the two personalities got in some good natured digs on each other.
In this segment, Betty talks about dating, and about being with Doris Day when a woman from Sacramento claimed her husband killed their family's 22 cats. Doris and Betty are both big animal lovers so that didn't go over well.
At the time Betty White was between her role as The Happy Homemaker on The Mary Tyler Moore Show and starring on the NBC sitcom Golden Girls.
Also on the couch was David Steinberg who is always funny.