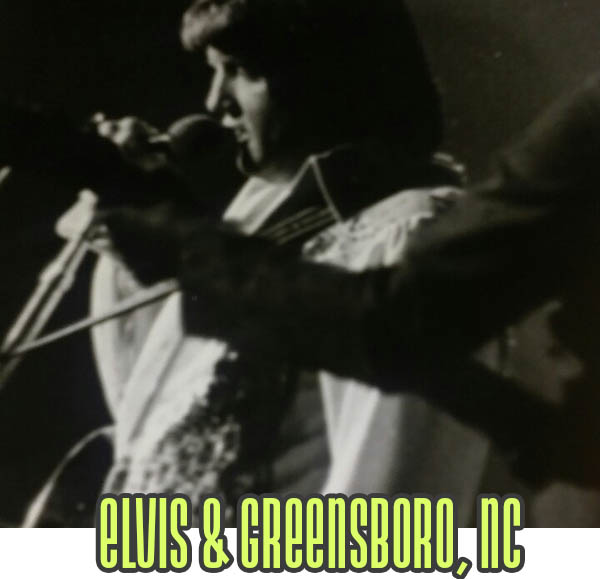 by Billy Ingram
Elvis Aaron Presley sold more records than any other solo artist in history, a quarter billion at the time of his death at age 42. When 'Burning Love' was released as a single on August 1, 1972 it became his 40th and last top ten hit, one he sang on stage for the first time four months earlier at the Greensboro Coliseum before a sold out crowd that screamed and wailed at his every sideways glance. The tune was so unfamiliar Elvis had to read the lyrics from a sheet, a scene captured by a film crew embedded with the band who were shooting what would be the King of Rock 'n' Roll's 33rd and final motion picture.
No other recording star has had a more enduring relationship with our city than Elvis, that's why his flirtations with Greensboro will remain forever pressed between the pages of our minds, sweetened through the ages just like wine.
The first time Elvis' voice was heard over the radio, in July of 1954, that Memphis station was inundated with phone calls and telegrams (expensive, but that was how you tweeted in the fifties). A response so overwhelming the deejay played that acetate 7 times in a row then called Elvis' mom and had her retrieve the shy 19-year old from a movie theater to rush him down to the station for an interview.
Elvis the mama's boy (never an insult down South) didn't drink or smoke, was demure and unassuming, but flung himself into performances with an unnerving intensity accented by quivering lips, unnaturally dark eyes and a slicked up, black ducktail pompadour that took three kinds of grease and considerable time to prep so that it curled and flopped as he threw his head forward to sing.
Teen girls squealed and swooned uncontrollably at his pelvic gyrations and raw sex appeal, before long, riots were breaking out with young women mobbing the singer, tearing his clothes off in a feeding frenzy.
In the spring of 1955, Elvis and his rough-hewn combo played their first dates in North Carolina at the New Bern Shrine Auditorium and Asheville's City Auditorium followed by September performances in those towns, augmented with stops in Raleigh, Wilson, and the Thomasville High School Auditorium.

First Stage Show Appearance January 28, 1956 - Elvis Performing Shake Rattle & Roll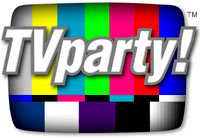 Elvis Presley in Greensboro!
(With never before seen pictures!
"Some people tap their feet, some people snap their fingers, and some people sway back and forth. I just sorta do 'em all together, I guess." - Elvis Presley