BROADSIDE: This Woman's Navy
By Cary O'Dell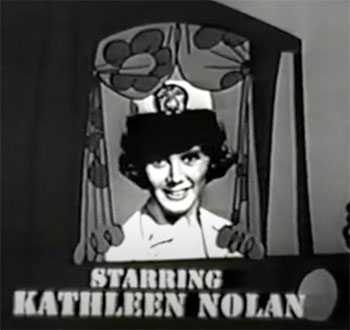 As I have bemoaned before, too often the history of single women on TV sitcoms begin with Marlo Thomas and Mary Tyler Moore. Starting there, though, sadly overlooks such preeminent early TV working women as Ann Sothern and Eve Arden, as well as a generation of younger, unmarried "career gals" that do, indeed, predate "That Girl" and MTM. These include Jeannie Carson in "Hey, Jeannie," Elena Verdugo in "Meet Millie" and Gale Storm in "The Gale Storm Show."
These histories also overlook the four wildly capable, highly non-traditional and funny females of "Broadside."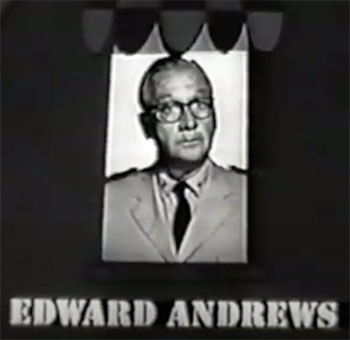 Aired from 1964 to 1965 on ABC, "Broadside" was the creation of the team behind "McHale's Navy." This time, though, they looked at military life—more or less—from a woman's point of view.
Set in 1944, Katherine Nolan headed the cast of the show that told the story of five US WAVES sent to serve on a supply base on an island located in the south Pacific. In that regard, the series was historically accurate: during the US war effort, the volunteer WAVES were established to utilize female officers in certain navel tasks, thereby freeing up men up for actual sea duties.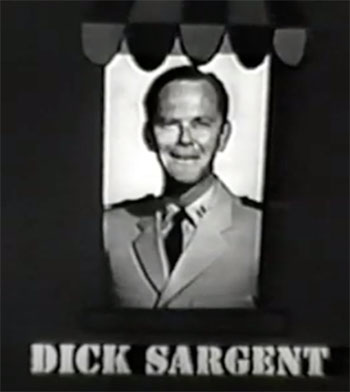 In the series, Nolan played the group's leader, Lt. Anne Morgan. Her crew were: Lois Roberts playing Molly McGuire; Sheila James as Selma Kowalski and Joan Staley as Roberta Love. There was also Jimmy Boyd (formerly the boy singer behind the novelty hit "I Saw Mommy Kissing Santa Claus"). Boyd played Marion Botnik who, in the show's first far-fetched plot device, found himself assigned to the WAVES due to a clerical error and confusion over this first name.
Together, this proud group of WAVES worked admirably as grease monkeys keeping the motor vehicles of the base ship-shape. They took their jobs and their duties seriously; in one early episode, Lt. Morgan lectures a higher-up officer, "We came here to fight a war, not sit in some back area!"
It's important to note that the comedic crux of the show was not about these women flailing in their jobs or for their country, but in the ridiculously hostile non-welcome they got from their chauvinistic commanding officer, Commander Rogers Adrian. Portrayed by legendary character actor Edward Andrews, Cmdr. Adrian saw no room or role for women on "his" island nor in the military at all. And, every week, he hatched yet another wild scheme to get the WAVES ejected from their post.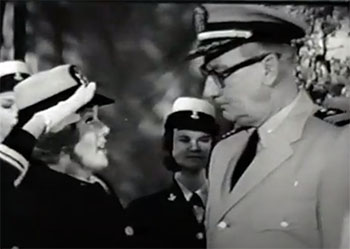 In his weekly aim, the Commander is not only misguided and misogynistic, looking back, he's and downright psychotic. He stops at no nothing to undermine the women from attempts to blackmail them to psychological warfare to straight up sabotage (in one episode, he defiles a Jeep to blame it on the women) in order to get the WAVES to either quit or be banished from the base.
All of this would be painful and annoying to watch except for the fact that Adrian is portrayed as so cartoonishly loutish that just he's too dumb to be taken seriously or considered evil. And, moreover, the WAVES themselves—especially their intrepid leader, Anne—are always wise to his game and, in the end, always come out on top.
In some of the pre-show publicity for the show, lead Nolan took the image she'd be projecting in the show seriously. She said in one newspaper article, "And as WAVES we're terribly dedicated and conscientious. We won't be so likely to pull such mad pranks on our commanding officer as McHale's men do."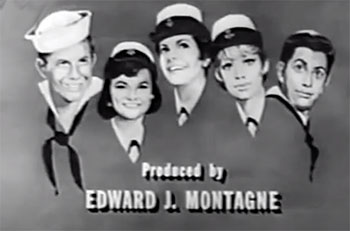 Was the name of the program an ill-chosen and now badly dated joke? Probably. But it could also have also been an apt description for a series that is played as broadly as the Pacific--from the character of Botnik to the far-from-subtle, five-inch-thick laugh track that follows every joke.
Sadly, the show's title isn't the only thing that hasn't aged well. Along with some major gender stereotypes, the program's depiction of the Japanese (from put-upon accents to—egads!—Adrian putting on a costume in at least one episode), "Broadside" is not forward thinking, not for a show which, though set in '44, was produced a full 20 years later.
Along with the aforementioned actors, rounding out the cast of "Broadside" was Dick Sargent, as the Commander's second in command, Lt. Trotter, who had to walk the careful line between appearing to help the Commander while not carrying out any of his nefarious deeds against the women. (Trotter also seemed to be a little sweet on Anne.) Appearing as an eager young seaman in a handful of episodes was a young Robert Pine and comic Arnold Stang appeared a couple of times as the company cook.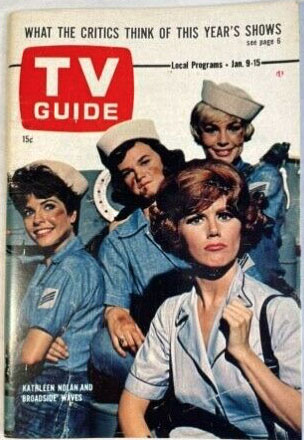 Though ratings for "Broadside" were good, they weren't that good. And although these ladies made the cover to "TV Guide" in January of 1965, they never cracked the top 30 and the show airing opposite Ed Sullivan didn't help matters. Hence, after one season of 32 episodes, the series came to an end. (The entire series run is now available on Youtube.)
At the end of series, Dick Sergeant probably retained the highest profile of the cast by becoming "Bewitched's" second Darrin. And Robert Pine later became famous for his role on "CHiPs" and, now, as the real-life dad of actor Chris Pine.
The women in the cast, meanwhile, continued (at least for a time) with their on-screen careers and then impressively expanded their horizons:
--Katherine Nolan, who began her career on TV's "The Real McCoys," acted most recently in 2017, and, in 1975, she was the first woman elected President of the Screen Actors Guild (SAG).
--Joan Staley, who was a professional musician by the time she was six, was also "Playboy's" centerfold for November of 1958. After "Broadside," she continued acting all the way up until the 1980s, and also became a consumer advocate; she served for two years as the President of the organization Fight Inflation Together. She passed away in 2019.
--And Sheila James, already known for her brilliant Zelda on "The Many Loves of Dobie Gillis," later reclaimed her non-stage name (Kuehl) and later served two four-year terms in the California State Senate. Today, she's an advocate for many political issues, including LBGTQ+ rights.
While it is interesting that these "Broadside" actresses had impressive careers in show biz and, then, later out of it, is also noteworthy? Did the depth and the ambition of these ladies help them get cast in this sitcom? Or did they, in time, adopt some of the "can-do" spirit of the WAVES they played? Either way, "Broadside," and its all-woman crew, helped chart a new and interesting course for TV's single and working women.