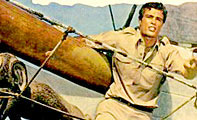 1961 TV Season
Top 25 shows, Bob Newhart,
The Hathaways, Dobie Gillis, Bachelor Father, more!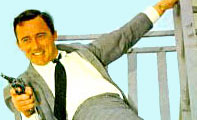 1964 Fall Season
Top 25 TV shows, Jack Paar,
'That was the Week that Was',
cool commercials & more!
SUNDAY MORNING CARTOONS
I always think of Sunday as a day of laughter, maybe it has to do with watching Bullwinkle & Dudley Do-Right reruns on Sunday mornings after Sunday school in the late-1960s.
Even my dad would watch these with us and no wonder - they're just as much fun now as they were then.
Here's a 1965 promo for ABC's Sunday morning cartoons:
Now here's Discovery '68 as presented on Sunday mornings:
Do you remember Jot? It was a Christian themed cartoon that taught gentle lessons in morality to kids.