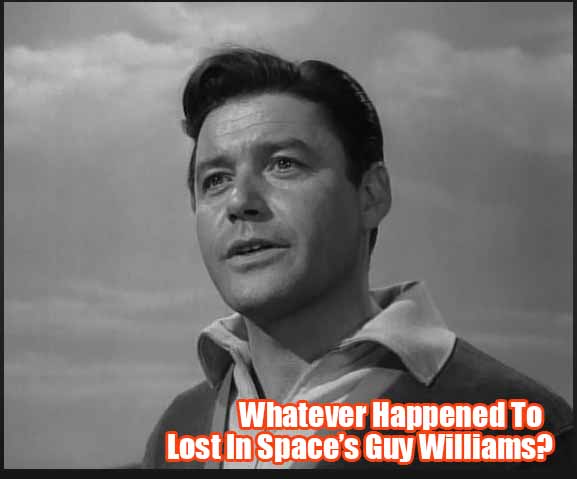 Bill Mumy Discusses His Lost in Space Castmates
As a child star, Billy Mumy was the true star of Lost In Space, especially following the first season. From season 2 and 3 on, Mumy as Will Robinson was at the center of almost every episode, along with the Robot and Jonathan Harris as Dr. Smith.
In this interview with EMMYTVLEGENDS.ORG, Bill Mumy discussed how the Lost In Space cast got along when the cameras weren't rolling. On working with Guy Williams, Mumy says, "We had a couple of great shows together, 'The Anti-Matter Man' in the 3rd season and 'There Were Giants in the Earth' in the 1st season. I loved working with Guy. We had a real, happy relationship with each other. I didn't hang out with Guy, I didn't go to Guy's house."
When the focus of the series shifted towards Dr. Smith during season 1, there was bound to be tension on a set where Guy Williams believed he would be the male lead. "I felt bad that Guy didn't have much to do. I don't mean to say he didn't have things to do but he didn't have much to do. And he obviously had been Zorro and now he was a straight man to Jonathan more than anything else. And I know that he was fine with that because he had more time to be by himself or listen to music or buy stocks and stuff but I also know he envisioned himself the star of the show. And when it was over, I never saw Guy again."
There were rumors that Guy Williams would not have returned to the series if Lost In Space had been renewed for a fourth season. In fact, after production wrapped following season 3, Williams moved to Argentina as Mumy explains, "He was given a fabulous marina apartment by the Perón government who treated him like he was a god because he was Zorro. He grew his Zorro mustache back and he made appearances in the Zorro outfit and he lived his last 21 years in Buenos Aires like a retired god."
Jonathan Harris on Bill Mumy during the production of Lost in Space and how they would deviate from the script. Like all the time, which was / is unheard-of for a 1 hour drama.
Bill Mumy discusses acting with Jonathan Harris