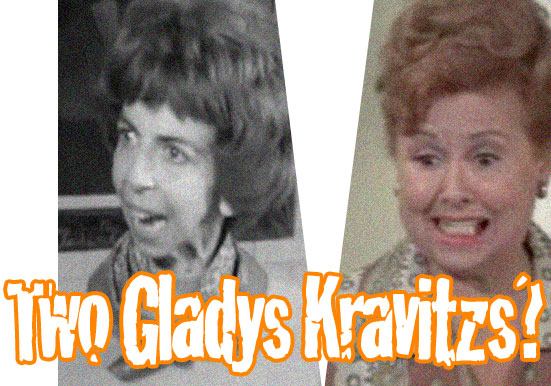 In every case of recasting it seemed that Bewitched
couldn't quite reignite the spark the original actor brought to the role.
by Billy Ingram

There are classic TV shows that we are all familiar with wherein key supporting cast members were replaced with another actor and you may not have noticed.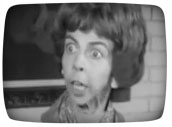 Of course, the story of the two Darrins on Bewitched is well-known, but did you notice there were two Mrs. Kravitzs, the nosy neighbor? The first Mrs. Kravitz, my favorite, was Alice Pearce who won a posthumous Emmy Award for her hilarious portrayal of the Stephens' perpetually hysterical neighbor. She was a big part of what made Bewitched so darn funny that first season in particular.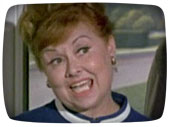 Sadly, Alice Pearce died of Ovarian cancer in 1966 before completing season two. As a result, Mary Grace Canfield, who was also appearing as Ralph the carpenter on Green Acres at the time, stepped in for four episodes playing Abner's sister Harriet Kravitz. She proved to be equally nosy while dusting the drapes; the Kravitz's had the cleanest drapery in whatever town it was they lived in!
Sandra Gould assumed the role of Gladys Kravitz beginning season three and she did a good job of keeping that one joke going for years past its sell by date - but I missed the nails-on-chalkboard raspiness that Alice Pearce's voice possessed.
On the same series Louise Tate, wife of Darrin's boss Larry, was also replaced after season two. Lofty, catty Irene Vernon originated the role before a more sedate Kasey Rogers took over. Vernon was pressured to leave the series after her friend, writer Danny Arnold (who, in many estimations, made the series what it was), left on acrimonious terms after year one.
Sharp viewers may have done a double take with two new cast members on Bewitched playing familiar roles - but then the 1966-67 season was the first year in color. That was a huge change in and of itself.
GREEN ACRES
Another key supporting character played by two actors on a popular sitcom of the day was Mrs. Ziffel from Green Acres.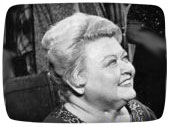 Zaftig Barbara Pepper was originally seen in the role of Mr. Ziffel's constantly complaining farm wife and doting 'mom' to Arnold the pig.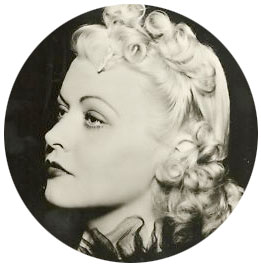 Few at home guessed that this frumpy housefrau was once a sex kitten in motion pictures of the '30s & '40s. A heart ailment led to massive weight gain and ultimately forced her to give up the job. She died just a few months after leaving the show.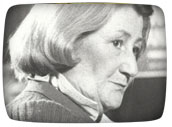 When Fran Ryan stepped in as Mrs. Ziffel in 1969 it was seamless. She easily inhabited the role, adding a sardonic edge while continuing the essence of what made Barbara Pepper's daffy portrayal so fresh.
---
Did you know: Green Acres was directly based on a short-running radio show called Granby's Green Acres. Listen to the first episode starring Gale Gordon & Bea Benaderet in the lead roles, you'll hear some of same jokes and setups in the pilots of both shows.