Remember The Ron Hicklin Singers? Yes you do!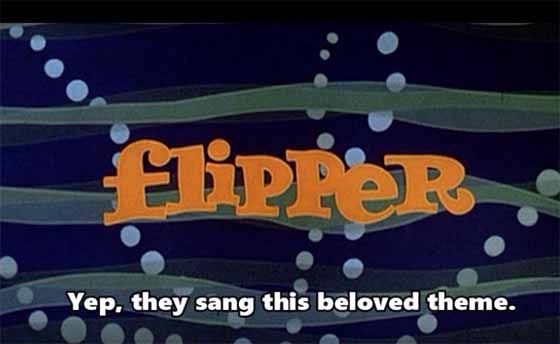 by Billy Ingram
The Ron Hicklin Singers may be the most famous vocal group you never heard of. They provided the vocals for a number of beloved classic TV shows including: Flipper, Love America Style, Batman, the final season theme of That Girl when lyrics were added, Happy Days, Lavern & Shirley, Wonder Woman, and others.
They also recorded The Partridge Family's background vocals for their albums and lots of commercial jingles like McDonalds' "You Deserve a Break Today." (There is some debate as to whether Barry Manilow wrote this jungle as he claimed.)
From WIKI: In Los Angeles studio circles in the 1960s through 1980s, they were the vocal equivalent of (and often worked with) The Wrecking Crew, performing backup vocals on thousands of songs, TV and movie themes, and as lead – yet anonymous – singers on thousands of radio and television commercials.
The were also credited as The Charles Fox Singers among other aliases.
The Ron Hicklin Singers were (generally):
• Ron Hicklin, lead tenor
• Tom Bahler, tenor
• John Bahler, tenor
• Jackie Ward, alto
• Sally Stevens, soprano
• Gene Morford, bass
This core group was often augmented with:
• Thurl Ravenscroft (voice of Tony the Tiger for 50 years)
• Mitch Gordon
• Jim Haas
• Andra Willis
• Linda Dangcil

Here's a mash-up of some of the group's most famous creations…
Here's their 1974 demo reel sent out to potential clients…