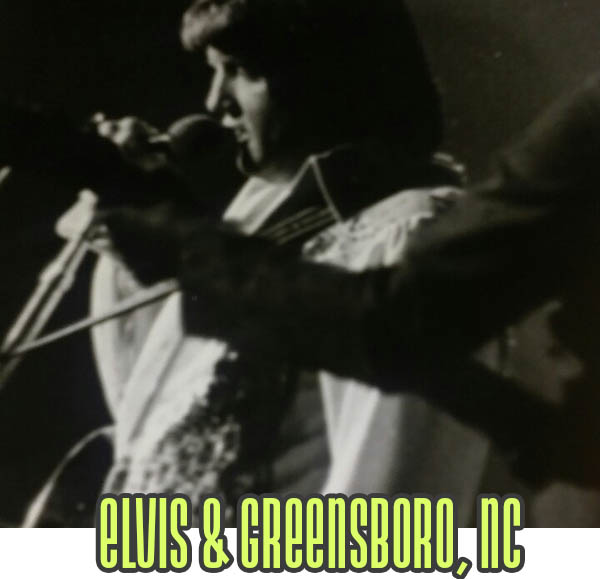 by Billy Ingram
Concert Date: February 6, 1956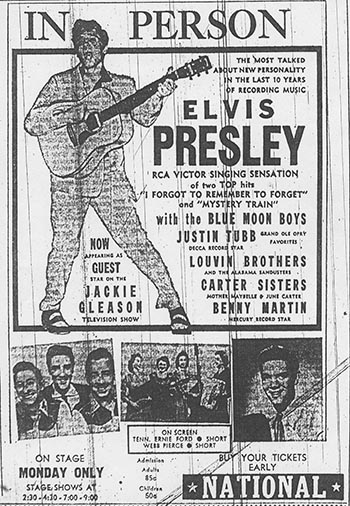 On Monday, February 6, 1956 Greensboro welcomed the up and coming pop star for 2 matinee and 2 evening performances at the ornately fashioned National Theater at 311 South Elm. Elvis had driven into town the night before in his pink 1955 Cadillac Fleetwood just as his first single on RCA Records 'Heartbreak Hotel' began climbing the charts, it would reach #1.
Now it was his name featured most prominently in advertisements and on the marquee, above more established acts like The Louvin Brothers and the Carter Sisters.
George Perry and Jim Tucker, seen as The Old Rebel and Pecos Pete on WFMY-TV's kiddie program 'The Old Rebel Show', ventured backstage at the National to meet the Carters when a bashful Elvis walked over introduced himself. Talk about your mixing your pop culture metaphors!
Elvis left touring behind soon after, in favor of cranking out lightweight Hollywood musicals, as many as 3 a year. No other movie star was pulling down a million dollars a picture on an ongoing basis, his happy-go-lucky cinematic romps were known as, "the only sure thing in Hollywood."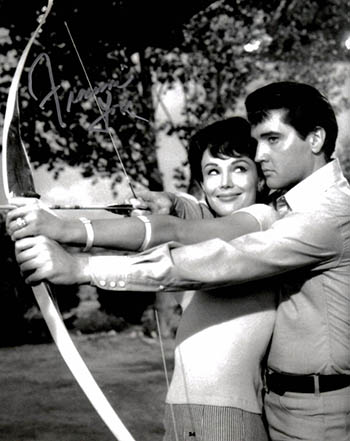 One of the buxom objects of The King's desire in "Tickle Me", actress Francine York, knows first hand what it's like to be wrapped in the arms of one of Tinseltown's sexiest leading men. She described Elvis in 1965 to me as, "Not at all shy, very outgoing, great sense of humor.
"So gorgeous in person. Always kidding around, kiddingly talking back to Norman Taurog, the director. Very kind to me and complimentary. So different than a lot of stars who were stuck up."
By 1968, a succession of hastily-produced, impossibly anachronistic travelogues with sappy soundtracks had diminished Elvis' star so completely he was considered washed up.
With rare exceptions he hadn't appeared in concert in over a decade with no apparent demand for such a thing. Singles barely cracked the Top 40 (when they did) and album sales were in steady decline. American tweens had outgrown Hound Dogs and Teddy Bears, gravitating instead towards Partridges, Monkees and Cowsills.
An electrifying performance in December of 1968 on Elvis' NBC television special (commonly referred to as the '68 Comeback Special) caused America to fall in love all over again, the greatest comeback in show business history. Within a year Elvis was riding high again on the pop charts, the biggest act ever to hit Las Vegas. Elvis' first concert outside of Vegas since 1961 made headlines when 207,494 people crowded the aisles for 6 shows in Houston.
Elvis took his act on the road beginning in 1970, breaking attendance records everywhere he went, but his schedule brought him no closer to Greensboro than Cleveland, Ohio until 1972.