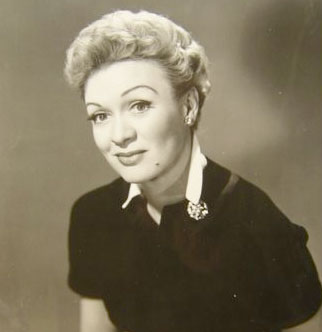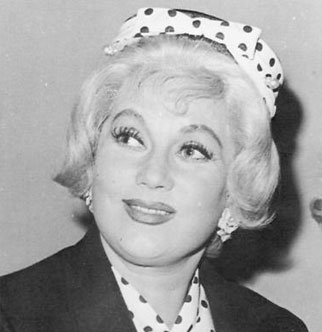 ALL THE SINGLE LADIES:
THE GIRLS BEFORE "THAT GIRL"
by Cary O'Dell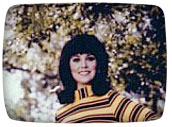 This fall marks the 45th anniversary of the debut of "That Girl" on American television. The milestone has not gone unnoticed. Marlo Thomas—"That Girl" herself--memorialized the show and its birthday with an article for "The Huffington Post" a few weeks ago. Meanwhile, the blogosphere has also been ripe with tributes and remembrances. And why shouldn't it be? After all, we all know that Thomas's "That Girl" was the first TV show devoted to a single woman pursuing a career (instead of a husband); the first to depict a young woman living on her own in a "big city" and making her own decisions; and that she was (is) the symbolic birth mother of Mary, Liz Lemmon, and the "Sex and the City" ladies.
Except for the notable fact that she isn't and it wasn't.
"That Girl" premiered on September 8, 1966. That's almost a full 20 years after television emerged as a mass medium and the three (at one time four, including Dumont) networks began the airing of hundreds of programs. It would seem odd then to think that it took TV programmers nearly two decades to discover the genre of "single girl in the city" or to come across a young and talented comedic actress ready for her primetime.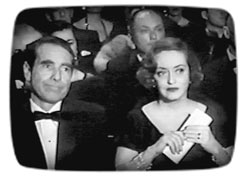 Certainly in the movies, Doris Day, Katherine Hepburn, Bette Davis, Joan Crawford, and Ginger Rogers often played independent "working girls." And even if they end up betrothed or in the arms of a beau at fade out, it seldom did anything to undermine their original spunk and pluck.
On TV, as early as January 1950, CBS aired the interestingly titled "The Girls" (also known under the equally interesting title "Young and Gay"). It starred Bethel Leslie (later replaced by Gloria Strook) and Mary Malone and was based on the book "Our Hearts Were Young and Gay" by Cornelia Otis Skinner and Emily Kimbrough. After first being a film with Gail Russell and Diana Lynn in 1944, the property came to TV and the series followed these two well-to-do young, unmarried women as they embarked on their post-college lives in New York. Like Ann Marie in "That Girl," one dreamed of being an actress. (The other, wanted to be a writer.)
Similarly, the TV version of "My Sister Eileen," which debuted in 1960, followed two young women, sisters, eager to make names for themselves in New York. One as an actress, the other, you guessed it, as a writer. "Eileen," too, had first been a book, then a play and then a movie. On TV, it starred Broadway baby Elaine Stritch (as Ruth, the would-be writer) and Shirley Bonne, as Eileen (the wannabe actress).
Earlier, in 1951, and also set in New York, Peggy French and Peggy Ann Garner starred on ABC as "Two Girls Named Smith." They were both young and pretty and were pursing their careers as fashion models in a sitcom that also featured Nina Foch.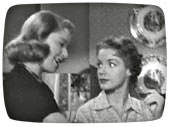 Over on the other coast, in 1955, former child star Mitzi Green and actress Virginia Gibson were the stars of "So This Is Hollywood." These two unmarried young women, like Ann Marie later, also bore show biz aspirations; they hoped to break into the movies.
Also in 1955, and produced under the auspices of Desilu Productions, "Those Whiting Girls" aired on CBS. It starred famous songstress Margaret Whiting and her sister Barbara who, in a "Seinfeld"-esque twist, both played themselves. They lived in an ultra modern house in California and pursed their careers—Margaret obviously as a singer, Barbara as an actress. Though they shared living space with their mother (played by TV perennial Mabel Albertson), the ladies were of age and conducted themselves as free of any chaperone meddling. Which was good as the show was written by renowned "I Love Lucy" scribes Madelyn Pugh and Bob Carroll, Jr. and often embroiled young duo getting into odd escapades.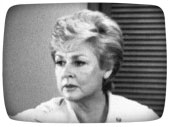 Unlike Ann Marie and many of her predecessors, show biz--or some form thereof--was not always the sole focus of early single women on TV. Imported from radio, CBS's "Meet Millie" starred Elena Verdugo as the eponymous character, a secretary who lived in a New York brownstone. "Millie" ran on TV for four years but is nearly forgotten today. Like Ann Marie later, Millie had a beau but he was easily droppable when the plot called for Millie to go it alone, which was often.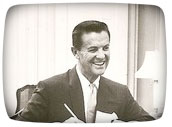 Like the Whiting sisters, Millie also lived with her mother. But such co-habitation was typical of the time—at least on TV. Whether it was due to plotting needs, social decorum at the time or a nod to the post-war housing shortage, almost no one on early TV lived alone; even TV's resident playboy, Bob Cummings in "Love That Bob," shared a house with his sister and nephew!
Finally, "Hey, Jeannie" starred English-born singing star Jeanne Carson as a Scottish lass who had come to America. It debuted in 1956. Jeannie had no resident boyfriend or any family underfoot. She spent most of her time trying to understand some of the odder customs of America. In her second but one season incarnation, however, she began training to be a flight attendant.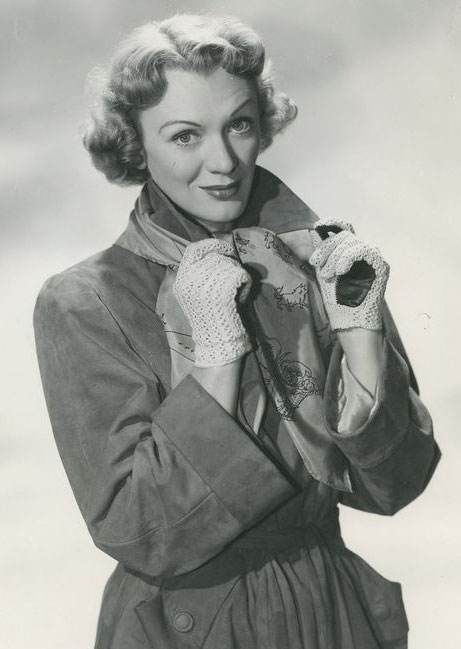 This litany of single ladies, all predating Ann Marie and airing prior to Mary Richards moving to Minneapolis, doesn't even include TV's two most notable early working women: Eve Arden in "Our Miss Brooks" and Ann Sothern in "Private Secretary" (and, later, "The Ann Sothern Show). If their respective ages (both actresses were 40 or over when they began their TV careers), distance them from the milieu of "That Girl," then their mutual performances as confident, competent women established in their careers confirms them as Ann Marie 2.0.
This list also doesn't consider the dramatic programs of the 1950s and early '60s which featured single, female careerists. Consider: Ella Raines in "Janet Dean, Registered Nurse," Beverly Garland in "Policewoman: Decoy," Mercedes McCambridge, as a reporter, in "Wire Service," and Anne Francis as a PI in "Honey West." These women were always depicted as just too busy working to worry about boyfriends.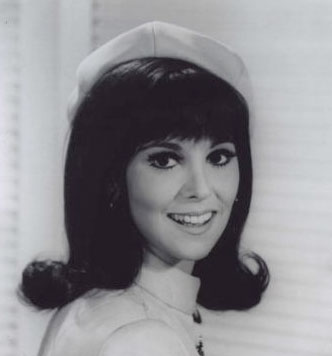 If "That Girl," then, wasn't the great programming breakthrough it is sometimes considered as, then why has it so strongly endured as such (and why does it so resonate even today)?
First, "That Girl" is a worthy and well-executed series with likeable characters and engaging performances. Second, being a sitcom and in color (as opposed to the black and white-ness of "Meet Millie," et.al.) means it's rerun friendly and hence has been rediscovered by generations of viewers who weren't around the first time it ran. Thank you TVLand.
Demographics also has something (big) to do with it. Marlo Thomas's classic has the distinction of being the right show at the right time. When, for example, "The Girls" originally aired, only about half of the nation owned a television. By the time "That Girl" came along in the mid-60s, nearly the whole country was antennaed. Furthermore, by the mid-1960s when "That Girl" hit the air, an increasing number of young women were going to college and/or delaying marriage to pursue careers. According to statistics, in 1950, 82% of all American women were married. But by 1970, "That Girl's" penultimate season, only 61% were hitched.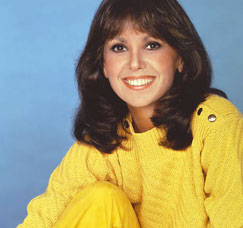 Hence, with the arrival on the air of "That Girl," a growing number of career-minded girls and young working women saw themselves mirrored, or represented, on TV in a way that was more pertinent and had more mass appeal than it had been back in the days of "Meet Millie" or "Two Girls Named Smith."
All of this is not to take away from Marlo Thomas's small screen achievement. Every generation needs its role models, its heroes. What it does do is give some other pioneering women—both in front of and behind the camera—their due and shows that the independent woman of America did not first appear in 1966, either onscreen or off.
---
Hit Shows of the Seventies: Hitchhiker's Guide to the Galaxy / Gene Roddenberry in the 1970s / 1977-1978 Superhero & Science Fiction TV Shows / Funniest SNL Skit Ever! / Prisoner: Cell Block H / Why John Amos Left Good Times / Reviving Match Game / How Betty White's 'Happy Hommaker' Came About / Remembering Cindy-Williams / Creating The Rockford Files / TV Dads Talk Sex & Fatherhood / TV Shows We Watched 50 Years Ago / How Maude Came About / Rare Audio of Bette Davis' Broadway Bound Flop 'Miss Moffat' / Orson Welles' Last Interview / Remembering Ed Asner / Bruce Vilanch on Writing for Donny & Marie / Writing For Fernwood 2 Night / Kris Kristofferson vs Barbra Streisand on A Star Is Born? Kinda... / Remembering Gavin MacLeod / Cher Reviews Her Iconic Outfits Since 1965 / Best Columbo Episodes / Star Maidens Sci-Fi Series / Interview with Cindy Williams (Lavern & Shirley) / One of the Most Controversial Episodes of All In The Family / Outside Chance / The Night Johnny Carson Broke Down / Gavin MacLeod on His MTM Castmates / Norman Mailer & Muhammad Ali / Charles Nelson Reilly Flops on Broadway / Chuck Norris vs Eva Gabor / Dear Detective / Dirty Sally / The Protectors / Chevy Chase Talks Hollywood Cocaine Parties / 1977 Season Show Openings / Love Boat's Oscar Winning Guest Stars / Henry Fonda's 4 Favorite Films / Tom Snyder Interviews Star Trek Cast & Harlan Ellison / The Corner Bar / Tim Conway's 'The Dentist' Sketch / Henry Winkler on His Happy Days Audition / Patrick Duffy of Dallas Interview / Time Express / Wonder Woman Leaves Paradise Island / 1972-73 TV Season / George Burns on the Carson Tonight Show in 1989 / Best Season of Dallas Ever? / Cloris Leachman Remembered / Ken Berry Interview / Why Barney Miller Ended / Vivian Vance Almost Joined the Cast of Rhoda / Marilu Henner Talks About Andy Kaufman / Cher on Mike Douglas 1979 / TV Show Book Tie-Ins / 1972 Jackie Robinson Interview / Dr. Strange 1978 TV Movie / Kathy Garver Interview / Space: 1999 / Paint Along with Nancy Kominsky / Mary Kay Place Albums of the 1970s / The Supremes - Mary Wilson vs Diana Ross / When Bruce Dern Killed John Wayne / 1974 Tom Snyder Our Gang Special / Remembering Ken Berry / Bruce / Caitllyn Jenner? / Billy Crash Craddock Interview / Melissa McCarthy Almost Quit Acting Days Before Landing Gilmore Girls / Bar Rescue's Wildest Customers! / Alex Baldwin On His TV and Film Roles / Ray Charles' BIG Problem With TV / Top Ten Sitcoms of the 1970s / James Cameron Made No Money for Titanic / Ed McMahon Drunk on the Air! / Lucy Interviewed by Barbara Walters / Valerie Harper Cancer / Jeff Bridges Breaks Down His Iconic Roles / Dallas vs Eight is Enough / 1974 MAD Magazine TV Special - Never Aired! / When Lucy Got Fired / Partridge Family and Brady Bunch at Kings Island theme park 1972-73 / Awkward Talk Show Moments / Allan Blye Interview / Jack Benny's Last Tonight Show 1974 / Patricia Heaton's Audition for Everybody Loves Raymond / Ed Asner Interview / Norm Macdonald vs OJ Simpson / Tony Kornheiser Interview / Freddy's Nightmares TV Series / Emmy Award Multiple Winners / Nathaniel Taylor aka Rollo Lawson / Mary Kay Place Albums of the 1970s / That Girl & TV's Single Working Women / Can You Identify These Stars? / Betty White vs Joan Rivers / Paul Lynde's Greatest Hollywood Squares Zingers / Sonny Comedy Revue / Star Trek Animated / Dark Shadows / Hal Linden Interview / Dark Shadows Movies / Dark Shadows Novels / The Night Stalker / One of the Funniest Carol Burnett Show Skits Ever / Fred 'The Hammer' Williamson / Johnny Carson interviews Lucille Ball / Dawn Wells / Betty White : An Appreciation / Bette Davis' 2 Best Interviews 1971 / Barbara Eden Interview / Gavin McLeod / Spider-Man 77 / The Next Step Beyond / The Music Dark Shadows / 1970 TV Shows / Mike Connors Remembered / Mike Wallace, Virginia Graham & Jim Longworth / Dick Clark / Woody Allen Hosts Tonight Show 1971 / Carson Tonight Show / Alan Alda Interview / Jackie Gleason Show / 1973 TV Shows / Thriller / Post Modern Sitcoms / Elvis in Greensboro / Remembering Dick Van Patten / TV Dating Shows / The Jacksons TV Show / Fall Previews of the 70s / Lance Link, Secret Chimp / Star Wars Holiday Special / Alias Smith and Jones / 1977 Year in Review / Top Ten 1970-76 / The Rockford Files / All in the Family / Sam Hall (Dark Shadows) Interview / Actor Ed Nelson / Death of Archie / Battlestar Galactica / Wonder Woman / Network Jingles / Class of '74 / Happy Days / Good Times / Mr. Bill / Dinah! / Maude / Doris Day Show / Pamelyn Ferdin Interview / The Bicentennial Minute / Jingles & Catch Phrases of the 1970s / Early Cable TV 1970s / TV commercials for Women / TV Moms / Country Music TV Shows of the 1960s & 1970s / Betty White Show / Ron Palillo / Shirley Jones Interview / Tom Bosley / Rodney Dangerfield / How Sanford & Son Ended / Sanford & Son Spin-Off Grady / Great Memoirs / Virginia Graham Show / The "N" Word on TV / 10 Classic Comedy Routines You Have To Laugh At Before You Die / Hollywood Squares / 1970's Teen Idols & The Hudson Brothers / TV Stars with 3 Hit Shows / The Rookies / Unsold Pilots / Jackie Cooper / The Good Guys / Match Game / Make Room For Granddaddy / Mannix & Gail Fisher / Bette Midler in the 1970s / Bonus 1970's Stuff: Silent Star Marion Mack / Biff Burger / 1970s Fast Food Chains / Latin Casino / Beverly Hills Supper Club Fire / 1970's Daytime Talk Shows / The Fess Parker Show / Brady Bunch Sex Dungeon? / Love, Loss & What I Watched