FESS PARKER'S 1970's SITCOM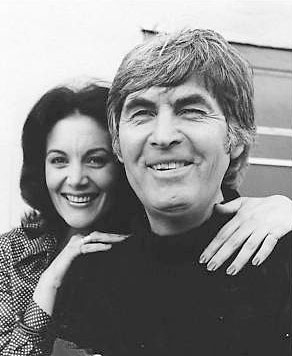 The king of obscure knowledge Kevin S. Butler points out something I (and most everyone else who wrote about the guy) missed - that Fess Parker tried one more time to launch a television series after Daniel Boone was cancelled by CBS in 1970:
In 1974 Mr. Parker was hired by producer Don Federson, the man who created and produced My Three Sons, Family Affair and To Rome With Love to star in his own family oriented dramedy The Fess Parker Show.
In this pilot, Fess Parker played a construction company foreman who is also a widower trying to raise three daughters and deal with a meddlesome next door neighbor (played by character actor Norman Alden); the three daughters were all played by former kid actors - Dawn Lyn (who had recently finished her run on My Three Sons), Michelle Stacy (who had already appeared in the short-lived kid's fantasy sitcom McDuff The Talking Dog with Gordon Jump) and Cindy Eilbacher (who was seen a decade before in the ill-fated fantasy sitcom My Mother The Car with Jerry Van Dyke, Avery Schreiber and Ann Sothern). Linda Dano (pictured) and Florence Lake (Edgar Kennedy's wife in his "Average Man" film comedies) also appeared.
The Fess Parker Show aired on CBS on March 28, 1974 - unfortunately the show was not a hit, it was too much like My Three Sons and audiences at that point gravitated towards the more controversial satire of Norman Lear and Mary Tyler Moore.
After appearing in this failed TV pilot, Mr. Parker left TV acting and Hollywood for good. With the exception of appearing on tributes to Walt Disney, Fess Parker's appearances on the tube were few and far between though he remained a successful realtor and winemaker.
FESS PARKER'S 1970's SITCOM
---
Fess Parker passed away in April, 2006 - he owned and operates the Fess Parker Winery and Vineyard, near Santa Barbara, California - along with 2 hotels, the Fess Parker Doubletree Resort in Santa Barbara and the Fess Parker Wine Country Inn and Spa in Los Olivos, California.

Fess Parker retired from show business in the 1970s.

Besides television, Fess Parker had roles in many films, including: Them!, The Great Locomotive Chase, Old Yeller and Hell is for Heroes.