ZOMBCOM '70:
The First TV Sitcom Revival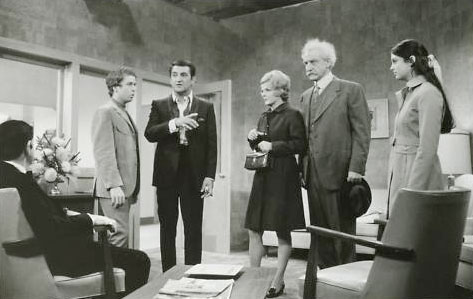 by Billy Ingram
Reboots of popular TV shows are all the rage right now, from X-Files to Arrested Development to Gilmore Girls. It's a trend that first got underway in 1970.
Make Room For Granddaddy was one of the rare times a long-running television program returned to primetime. The original, Make Room For Daddy aka The Danny Thomas Show, ran for 11 years, 1953-1964, first on ABC then on CBS.
The success of Make Room For Daddy on CBS no doubt helped persuade ABC to greenlight a sitcom starring Thomas' daughter Marlo, a TV unknown. That Girl debuted in 1966 and, though the breezy comedy never finished in the top 25, it was a was a comparative hit for a network in dire need of popular programs.
HERE'S A SAMPLE OF THAT GIRL FROM THE FINAL SEASON. IT'S THE ONLY SEASON THAT HAD LYRICS ADDED TO THE THEME SONG.
Danny Thomas produced two Make Room For Daddy reunion shows with the original sitcom cast. The first aired as part of The Danny Thomas Hour (1967-68), an anthology on NBC offering a variety of entertainment options week to week - from drama to musical comedy with the biggest names in show business like Olivia DeHavilland, Janet Leigh, Andy Williams, Sammy Davis Jr. and Bobby Darin.
The November 6, 1967 Danny Thomas Hour episode 'Make More Room For Daddy' was the first time a cast had been reassembled for the reunion of a successful TV show. Besides Danny it starred Marjorie Lord as wife Kathy, Rusty Hamer as son Rusty Williams, Angela Cartwright, Sid Melton, Amanda Randolph, Hans Conried, Jana Taylor and Edward Andrews.
In 1969 a second one-hour special, Make Room For Granddaddy, aired on CBS, picking up the story of the Williams family 5 years after being exiled into syndicated reruns. This special earned boffo ratings so CBS happily offered Danny Thomas a weekly slot for this appealing, updated production. Thomas agreed but ultimately decided against it when he saw the lousy timeslot CBS had in mind.
The revival started on NBC, moved to CBS, but it was ABC that picked up the series for Wednesday nights in the fall of 1970. The growing success of That Girl factored into the network's decision to pick up Make Room For Granddaddy. Once again the entire cast was on board including Marjorie Lord and Angela Cartwright as daughter Linda - after Daddy ended in 1964 Cartwright jumped ship for a 3 year run on Lost In Space (1965-1968).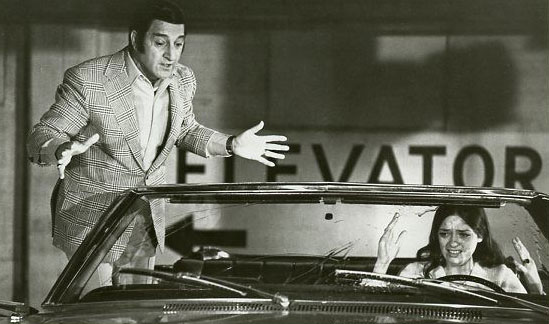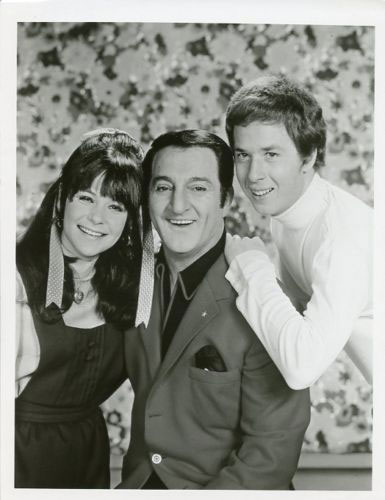 Secondary characters played by Sid Melton (Charley Harper) and Hans Conried (Uncle Tonoose) were occasionally brought back alongside a new regular, football great Rosie Greer as Danny Williams' pianist.
Rusty Hamer was seen in half the episodes; a younger redheaded grandchild was added to the Williams household to goose up the cute factor. (Kids were all the rage in 1970.) Unfortunately child actor Michael Hughes was a cloying presence, severely miscast.
The show attracted big time guest stars like Lucille Ball, Frank Sinatra and Bing Crosby; most weeks there was a marquee name to help with ratings. That gave the series a Here's Lucy feel, like extended skits (Bob Hope and Danny reenter the army) with lavish musical numbers. The entire production felt like a CBS rather than ABC effort, stoically old fashioned in its approach - but ABC was moving towards a younger, hipper demographic.
Despite a primo timeslot - airing between Courtship of Eddie's Father and Room 222 - Make Room For Granddaddy flopped and was pulled before the end of the season after 24 original half-hours aired.
Here's the fall preview, series regular Sid Melton does the voice-over:
The episode guest-starring Lucille Ball as her Lucy Carter character from the CBS top ten hit Here's Lucy. The 'modern' graphics and the theme song are very 1970 ABC.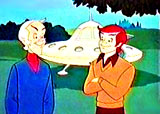 For the next few years most TV show revivals were produced as Saturday morning cartoons - Lassie's Rescue Rangers, The Brady Kids, Star Trek, My Favorite Martian(s), etc.
---
YOU MIGHT REMEMBER: Danny and Kathy Williams were guests of Ricky and Lucy Ricardo on an episode of The Lucy-Desi Comedy Hour ('Lucy Makes Room For Danny') in 1958. Turnabout being fair play Lucy and Desi were guests on Make Room For Daddy in 1959.