MATCH GAME
by Billy Ingram
Can you forgive me for being a fan of cheesy TV? You'll have to, I'm unabashed about it. Summertime weather like we're enjoying now makes me think of watching Match Game.
The 1970s version of Match Game (1973-1979 on CBS daytime) was based on The Match Game airing on NBC from 1962-1969; both shows were hosted by Gene Rayburn. The original series was a low key program, the seventies version got raucous and raunchy, at least by the daytime TV standards of the 1970s.
Revived in 1973, Match Game quickly became the number-one rated daytime show for the next several years. The premise: six celebrities answered salacious questions posed by Gene Rayburn, who was nominated for five Daytime Emmy awards during the series' run.
On the original series there were two panels each with one celebrity and 2 audience members; on the new version, two contestants compete with 6 celebrities answering the questions.
Regular panelists included Charles Nelson Reilly, Richard Dawson, Brett Somers, Fannie Flagg and Betty White with the other three slots occupied by random visiting stars like Jo Ann Pflug, Connie Stevens, Scoey Mitchell, Elaine Joyce, and Dick Martin.
Every January, the title changed to reflect the new year - all the way up to Match Game '79. There was also Match Game PM, new episodes that ran in syndication from 1975 -1982 with the same cast. The announcer was Johnny Olson.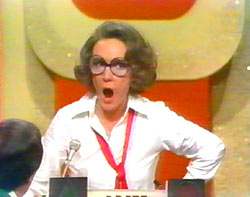 An entire week's worth of shows (6 in all) were taped in one day. A buffet with alcohol was served between shows; Brett Somers preferred sipping vodka and soda between shots. By the final taping, the cast would get pretty buzzed, including Gene!
Brett and Charles Nelson Reilly went from being second bananas on TV shows to household names with their popularity on Match Game. Betty White and Fannie Flagg were also given revived careers thanks in part to this daytime hit.
Gene Rayburn passed away on November 29, 1999. Brett Somers and Charles Nelson Reilly both died in 2007, she was 83 and he 76.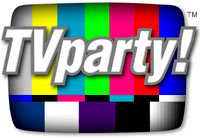 MATCH GAME
1970s TV Shows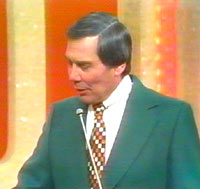 Gene Rayburn
"And he was a wonderful man. You could ask everybody at CBS - from a guard to the top man - and they all loved Johnny Olson." Mark Goodson, whose company produces the show, said Olson "can never be replaced."