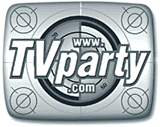 October 2, 1973 - May 20, 1974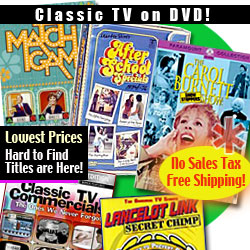 Classic TV!! News Bites you can use!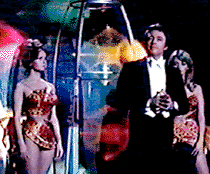 The Magician photos thanks to Bill Bixby Website
Don't forget Tony's cool 1973 Corvette T - top with a built-in telephone - very rare in the Seventies. Not many people had phones in their cars before the Eighties because the Satellite time was so prohibitively expensive.
I was just learning to drive when this show came on so I naturally wanted a car just like the Magician's! In one episode, Tony comes back out to his car and some thugs have smashed it all up - I was more shocked by that than anything else I can remember seeing on television. They even ripped the phone out!
Paul Drake, Perry Mason's private detective had a car phone in the Fifties - the receiver on it looked just like those clunky Clark Kent telephones that everyone had on their desks in the Fifties' sitcoms.
- Billy Ingram
---
Hey, Tony, Whatever Happened to Your Airplane?
Nothing but the best for our friend the Magician. He not only drove a cool car, he owned his own plane - a sumptuously furnished Boeing 747 (also called "The Spirit") that doubled as his home. As a gimmick, that rates an A+.
Problem was, the show aired right at the time when the entire country was feeling the impact of the oil crisis. These were the days when we stood in line for hours on end just to get a gallon of gas: it was asking an awful lot of the viewers to relate to a guy flew back and forth in his plane. What did he do, conjure up the gas to fill up that big tank?
However, the producers quickly recognized that this was probably hurting the show, so when the time came to revise the format, the plane disappeared. Anthony Blake now took up residence at the famous Magic Castle in Hollywood, where he performed on-camera along with many other real-life magicians (including the show's technical consultant Mark Wilson).
- Ed Robertson

TV on DVD / /Holiday Specials on DVD
TV Commercials on DVD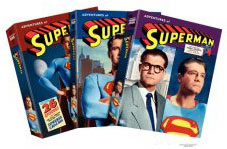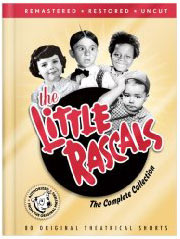 "The Magician: or
David Copperfield, Private Eye"
by Ed Robertson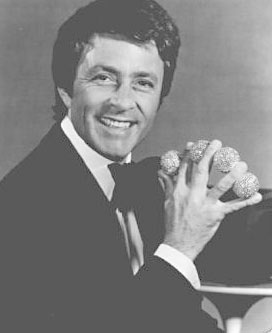 There's been a renewed interest in The Magician ever since the show surfaced on the Sci-Fi Channel a few years back - though one might wonder why. Not even a reference in an X-Files episode (the ultimate mantle of coolness in many circles) can obscure the fact that The Magician is a pretty bad show.
This was supposed to be Bill Bixby's breakthrough into dramatic television. Fresh off The Courtship of Eddie's Father, Bixby was considered a top audience draw when The Magician premiered in 1973. Both NBC and Paramount Pictures had high hopes for this light action drama about a troubleshooting illusionist named Anthony Blake. But fate intervened, in the form of a Writers Guild strike in the spring of '73 that threw a wrench in production schedules throughout television (it's rather difficult to shoot anything when there aren't any scripts ready).
The strike didn't settle until late in the summer, effectively wiping out the early months of prep time that can often make or break a new series. "When we came back from the strike," recalls exec producer Larry Heath, "we were simply trying to get the scripts written as quickly as we could so that we could get the sets built, and the things filmed, and all of that, because we were still scheduled to premiere in the Fall." The first episode ("The Manhunters") aired on October 2, 1973.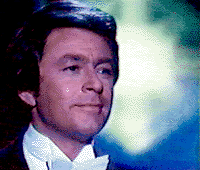 There were also some basic differences in opinion as to concept. Both the network and the studio saw Blake as a "modern-day swashbuckler" who was as smooth with the ladies as he was performing basic feats of prestidigitation, whereas Bixby (himself an accomplished amateur magician off-camera) wanted a show with more of an aesthetic appeal, particularly with regard to how the magic was performed each week. Among other things, Bixby insisted that all illusions be filmed in one take, without trick photography, so that the audience would not think that it was being tricked or fooled. Bixby's technical consultant was renowned illusionist Mark Wilson ('The Magic Land of Allakazam').
Again, under normal circumstances, stuff like that would have been worked out during the early days of production. However, due to the rush to get 'The Magician' on the air after the strike, things were never quite in sync, and the show suffered as a result. With low audience numbers at mid-season, the series underwent major changes in format, bringing on a new producer and a new co-star for Bixby (Joe Sirola replacing Keene Curtis).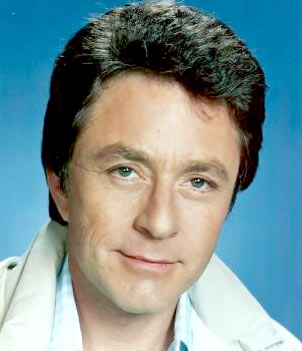 This was a difficult show to write. Not only did the writers have to conjure up ways of involving Anthony Blake in situations no real magician has any business being in, they also had to keep the action moving in a show that was essentially non-violent. Since magic was Blake's only tool, that meant that the magic itself had to be dazzling or otherwise interesting to watch. But it often wasn't. Although we occasionally saw Blake use flash and smoke as diversionary tactics, as a rule, he tended to resort to card tricks or basic sleight-of-hand in order to distract his opponents. While Bixby himself was quite proficient at these displays of prestidigitation, cinematically speaking, they weren't exactly "visually exciting."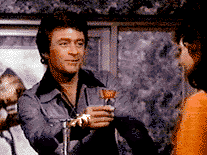 Compounding the problem was the Magician himself. Though Anthony Blake was supposed to be a man of compassion, too often he came across as a kind of David Copperfield: a little "close to the vest" emotionally, and much too smug for his own good. In a perverse way, you almost relished watching the bad guys beat the crap out of Blake (as was sometimes the case, particularly in the later episodes).
'The Magician' did boast an impressive array of guest stars, including William Shatner, Mark Hamill, Anthony Zerbe, Yvonne Craig, Carl Betz, Joseph Campanella, Joe Flynn, Carol Lynley, Jessica Walter, and Eric Braedon. But no matter what he had up his sleeve, Anthony Blake could never keep the audience from changing the channel. The Magician finally disappeared in May 1974, though reruns aired ran on ABC Late Night in 1976 before eventually landing on the Sci-Fi Channel in 1993.
NBC did give the concept of a troubleshooting magician another try in 1986, but 'Blacke's Magic', with Hal Linden and Harry Morgan, vanished after six months. Meanwhile, Bill Bixby hosted a number of magic specials for NBC during the mid-1970s.
Bixby's next venture into dramatic TV, of course, yielded much better results: 'The Incredible Hulk' ran for four years on CBS, and later spawned three TV-movie sequels. He also enjoyed a successful parallel career as a director, with numerous series episodes and TV-movies among his credits. Bill Bixby died of prostate cancer in 1993.
---
Ed Robertson is the author of three television series histories, including "This is Jim Rockford...," and a regular contributor to Television Chronicles. You can e-mail Ed, or visit his web site at www.edrobertson.com.
---

Related web sites:
Bill Bixby Filmography: The Magician
http://treehouse.simplenet.com/bixby/magic/index.htm
The Magician: The TV Show
http://pages.prodigy.com/Magician/spirit.htm