"I seem to remember that there was a Shaft TV show that was part of the CBS Mystery Theater (or whatever the hell it was called).
"Can you shed any light on it? Was Richard Roundtree in it? How could he possibly portray Shaft in the "Mofo-less" environment imposed by TV censorship?"
- Joe Jasmine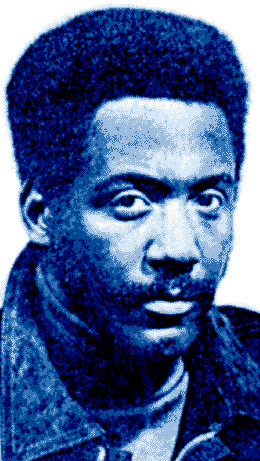 Richard Roundtree as television's Shaft
---
TV Guide's Shaft Page, with TV Listings, Photos, Videos, Exclusive News and More.
---
TV on DVD
Holiday Specials on DVD
TV Commercials on DVD
TV Shows on BLU-RAY


by Billy Ingram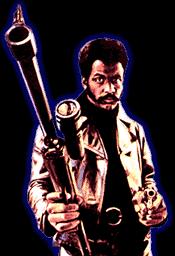 In the early-seventies, the hottest shows on television were detective shows. It's hard to believe, but by 1973 there had been every kind of detective that you can imagine on TV - young, old, fat, thin, rich, poor, smart, dumb, uniformed, undercover, slacker, hipster, befuddled, cowboy, Indian, computerized, paralytic, Polish, Italian, bald - basically, everything but black.
In fact, there hadn't been a one-hour drama featuring a black lead character since 'I-Spy' went off the air in 1968, and that was the first such show ever. When CBS wanted to schedule TV's first black detective, they looked to the successful movie series, Shaft.
In the three Shaft movies ('Shaft', 'Shaft's Big Score' and 'Shaft in Africa'), Richard Roundtree portrayed streetwise detective John Shaft, a man willing to do anything to protect the values of ghetto life against the drug dealers, pimps and crooked cops that infested the neighborhoods.

The "Theme from Shaft," composed by Issac Hayes, won the Oscar Award for Best Song and was a top-ten hit in 1971.
The enormous crossover success of the first Shaft film jump-started the whole "blackspoiltation" craze of the Seventies resulting in a flood of low-budget morality plays starring black actors, many of which are considered cult classics today.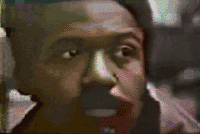 Some network exes were not crazy about the idea of bringing a strong, militant black image into American homes - busing was a major issue in the country at the time and the bloody Watts riots were still fresh in everyone's minds.
I remember when Soul Train' debuted in 1971, my father was convinced that, sooner or later, Don Cornelious would give the signal on the show and the nation's blacks would rise up as one and kill whitey. It was only after I explained to him that the show was shot weeks in advance that I was able to convince him it couldn't happen, but that was the thinking of many whites at the time.
The revolution, as we eventually learned, would not be televised - no one picked up the pilot and no sponsor could be found.
Still, black characters were coming into TV vogue on a number of popular television comedies in 1973, and network executives knew that it was only a matter of time before audiences would accept - nay, demand - an Afican-American lead in a crime show. Besides Shaft was a proven commodity.
'Shaft' the TV series premiered in October of 1973 as part of CBS's 'New Tuesday Night Movies' - a rotating 'wheel' consisting of 'Shaft', 'Hawkins' and the 'Tuesday Night Movie'. The show ran from 9:30-11:00 with Richard Roundtree reprising his role as New York detective John Shaft.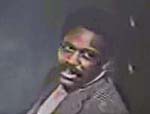 To make the character 'fit' for broadcast, Shaft needed to be toned down. Now he would be working with the man instead of against him. Whenever Shaft was in a jam, he could call on Lt. Al Rossi (Ed Barth) of the police department and he would provide Shaft with the back-up he needed to solve the more complex crimes he was now faced with.

Cries rang up from 'Shaft' fans that Richard Roundtree had sold out, that this new mellow-er Shaft was no Shaft at all. Because of this, the series never found a substantial following and was canceled when the season ended on September 3, 1974.
'Coincidentally', NBC unveiled their own black detective series (the night after 'Shaft' debuted) called Tenafly. No, not 'Super-Fly', just the opposite - Tenafly was a devoted family man that lived in the suburbs of Los Angeles and considered metropolitan crime fighting just a job. This show rotated with three others on 'The NBC Wednesday Mystery Movie'.
'Tenafly' only lasted one season and starred James McEachin as Harry Tenafly, Lillian Lehman as his wife Ruth.
In 1998, the "Theme from Shaft" was used to sell french fries for Burger King, with Mr. Potatohead playing the Richard Roundtree role. A new movie version of Shaft appeared in theatres in 1999 and did moderately well.
---

Episode: Hit And Run

A TVparty! reader tells us:

"Shaft's mission was to "protect the values of ghetto life"? What in the world does that mean? Crooked cops? Don't remember a single one in the flick. As I recall, the only "crooked" characters were the mafiosi, of course, and Bumpy, who Shaft (or maybe Ben) openly derided for selling junk to his own people. In other words, he was no better than whites. Bumpy's lame defense was (to paraphrase), "everyone's sellin' somethin' - you sell blue sky and revolutionary dreams, I sell what I sell. It's all the same."

"Ernest Tidyman, who created the character and wrote the book on which the movie was based, was a neighbor of mine in Mill Valley, and here's his explanation of what was being dramatized: As of the late 1960's, perhaps as a result of the influence of the Panthers, a new conception of "masculinity" had sprung up in non-middle class black life. That conception was that a real man doesn't take orders from anyone, especially anyone white. Instead, he freelances through life, making his own rules.

"So if you're like Shaft and you're a healthy, intelligent black man who's relatively untouched by the deprivations of ghetto existence (i.e. you have an education, clothes and enough to eat), who can speak standard English and therefore could make it in the white business world without undue trouble, what you do is - turn your back on it. In real life Androzzi would hire Shaft and promote him to detective in a minute. But see, if you're black you don't want to "sell out" by joining a white organization. And since you also don't want to destroy your own people like Bumpy, this means you become a street dick mediating between the players of the various street hustles.

"Now, one would have to say that this Shaftian definition of black masculinity has had tremendous influence. It cannot be gainsaid that most blacks retain precisely this definition of masculinity today. The big joke is that while corporate America bends over backwards to usher blacks into the economic mainstream, creating and enforcing affirmative action programs on their own initiative that have no government impetus behind them whatsoever, they can't find anyone to hire because black males, finding the idea of ever working below a white man as intrinsically demeaning and punk-like, turn their backs on the education that constitutes the first step of the process or, if they do join up, end up declaring that the white business world is polluting their black "essence."

"Whatever that is.

"Here we are past the year 2000 and no black person has yet explained explicitly what it is about white life that's so corrosive to that essence. In the Wall Street Journal in 1998 one guy, who'd left IBM, said that the problem was that he was required to be "nonthreatening." So maybe that's it, people in the business world like going to to work without being threatened. I could see where that would be considered unreasonable."